So we are closing on the end of the European session in the bitcoin price space and things have been pretty volatility during the day. We said this morning that we'd love to see some degree of upside action as the session matured but that – at the same time – this was far from guaranteed based on the low volume that's currently skewing the price action in the markets (because of the festive period and the reduction in market participants this causes).
As it turns out, we didn't get the upside run we were looking for but we did get the next best thing – plenty of volatility that we can use as entry and exit points as and when it came round.
So, this evening, we're going to echo this sentiment – if we get some strength, it's a bonus, if we don't, we'll be happy so long as we get some volatility.
So, with all this said, let's get some levels in place that we can try and use to push forward into the session this evening. As ever, take a quick look at the chart below before we get started so as to get an idea where things stand. The chart is a one minute candlestick chart and it's got our primary range overlaid in green.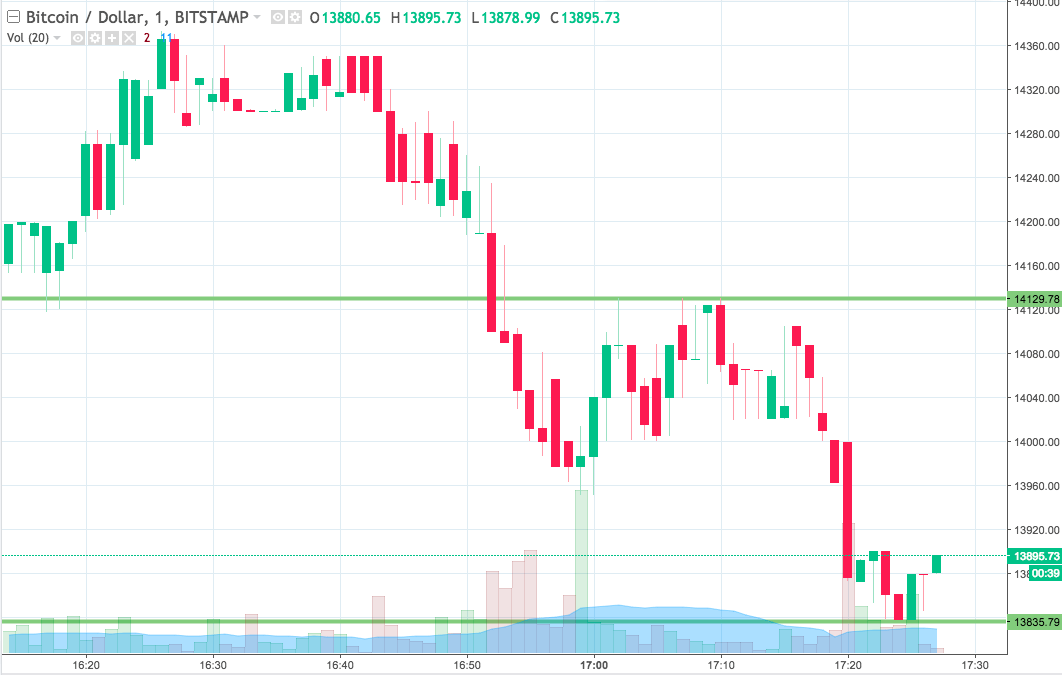 As the chart shows, then, the range we are looking at for the session today comes in as defined by support to the downside at 13835 and resistance to the upside at 14129.
Standard breakout rules apply, meaning we will look to get in long on a close above resistance towards an immediate upside target of 14200. Conversely, id we see price take a dip and close below support, we'll be in short towards a downside target of 13770.
Let's see what happens.
Charts courtesy of Trading View