The Toronto Raptors came within a few wins [6 in fact] of winning the NBA title this season. However, with their limited Canadian basketball market, and the competitive American rivals, could they follow the Sacramento Kings and find a way to improve their marketing? If they adopt a Bitcoin payment system, signing up stars like DeMar DeRozan will prove no problem. They'll soon have aspects that make them far more appealing than fellow American sides, meaning they could revamp the entire Raptors franchise by a simple financial transition. If Kings billionaire owner Vivek Ranadivé deems it a financial asset worth placing in the teams vast options, perhaps Toronto should follow on.
The Kings were [and are] in a much worse position than the Raptors. However, vast improvement came soon after the investment in their Bitcoin system. The simple change has helped them wonders, and it could be the difference in extra fans, more money and better players?
Mark this down- They came 6 games short. A simple change like Bitcoin could be the difference as strange as it sounds.
Bitcoin would allows fans, players, and executives to transfer digital money, and to offer rewards for various tasks. The Raptors could even offer bitcoins to fans in return of free advertising or blogging etc. The possibilities are endless, and we believe they'd offer a huge advantage in the Canadian market, competing with the American basketball market.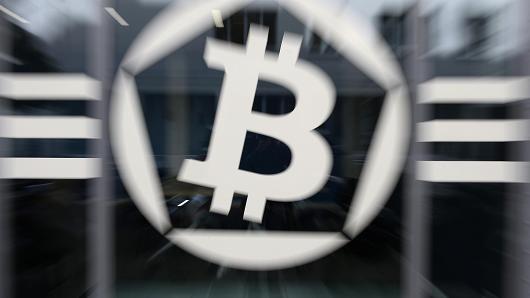 The Kings now accept Bitcoins in their team store, and they believe it's a beneficial addition. Their owner Vivek insisted "We are maniacally focused on creating the most seamless experience for our fans in all facets. With BitPay, we are able to implement a technology that allows our fans to make Kings-related purchases without physically reaching into their wallets. A major tenet of the NBA 3.0 philosophy is about utilizing technology for the betterment of the fan experience, and this is yet another step in that process."
By bridging the gap between the team and its fans, things often get better on the court. The Raptors did pretty well, without this, but could do even better with this investment. It would result in more money. If companies like Red Flush Casino and the Kings benefit from accepting bitcoins, then surely it can be just as advantageous to the Raptors?
Money that they're currently spending to tie down NBA stars DeRozan and Kyle Lowry. The addition of Bitcoin could offer no harm and the advantages could be endless.
Toni Gallippi, the co-founder of the BitPay system, explained, "We make it easy for businesses like the Sacramento Kings to accept bitcoin as a form of payment both in-person and online. As the first professional sports team to accept bitcoin, the Sacramento Kings continue to show that they are at the intersection of sports and technology."
Red Flush Canadian casino prove that the Canadian market can utilise the BitPay system, and it should inspire many others to follow on from their lead. Canada is a proud country, with a great market, but as Red Flush Canadian casino has proven, new approaches can work wonders. The Kings have proved it successful in USA.
The Raptors could learn a lot by combining the best of both of these companies and their digital-pay approaches.
This is a move that the Raptors should follow. If it has helped a small-market team in America, it can help a small-market team in Canada.
Canada has the power to rule the world of business and sports, but to better compete, some unique methods, such as BitPay, would be extremely fruitful. It works for Red Flush Canadian casino and the Kings, so maybe it will be the difference of the Raptors getting their hands around six more wins and an NBA championship next season?