Bitcoin puts on many different hats, depending on which country it is related to. Some states see Bitcoin as a currency, others as a commodity, and most regions don't even recognize Bitcoin at all. Things are moving in the direction of recognizing this disruptive technology as a currency with similar traits to fiat currency, though. A new set of bills has been approved by the Cabinet of Japan to recognize virtual currencies as a tool with similar functions to government-issued money.
Also read: Dragon's Tale – Playing Hide and Seek with Bitcoin
Banks Can Freely Explore Bitcoin For IT Upgrades
First and foremost, the established financial players – banks, insurance companies, and others – will be able to look into the technology that makes Bitcoin tick. Blockchain technology is of great interest to some of the world's largest banks, yet things were quite different in Japan due to the impending regulation of the whole digital currency concept.
Now that the Cabinet of Japan approved a new set of bills to let banking groups expand their infrastructure through virtual currencies, things can be taken to the next level in Japan. There are plenty of benefits to be found in the world of blockchains, ranging from faster settlement to less overhead costs and automated smart contracts.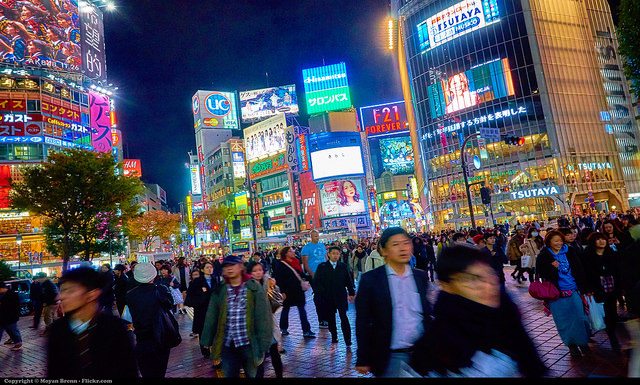 But there is more, as this approval by the Cabinet of Japan grants banks permission to explore virtual currencies as well. This does not mean Japanese banks will suddenly flock to Bitcoin or any of the other existing open source digital currency projects. Instead, they will examine the technology, and determine whether or not they can use it to issue their own virtual currencies in the future.
Even though the Bank of England recently voiced concern regarding central bank-issued Bitcoin clones, that warning is falling on deaf ears by the look of things. It is positive to see the Cabinet of Japan grant the green light for financial players to explore the world of virtual currencies, albeit it remains to be seen what will be achieved in the long run.

Japan does not want to be left behind in the Fintech revolution, and this set of bills is the first step to achieving that goal. The Cabinet of Japan has granted regional banking groups the right to consolidate their fund and system management and improve business efficiency. Especially that latter part is of great importance, as established banks are facing stiff competition from Fintech startups and digital currencies such as Bitcoin.
Bitcoin is Now Officially Recognized By Cabinet of Japan
What is even more interesting regarding these bills is how Bitcoin is now labeled as "asset-like values which can be used in making payments and digital transfers". This means Bitcoin is well underway to be recognized as an official currency in Japan, although there is still a long road ahead.
Moreover, Bitcoin exchanges in Japan will need to be registered with the government, and they will be regulated by the Financial Services Agency from now on. Doing so should prevent any money laundering attempt through Bitcoin while also protecting digital currency enthusiasts from financial harm.
Source: Nikkei