Another week, another round of Crypto Tidbits. Bitcoin (BTC) has seen a crazy week of price action. On Sunday, just after we published our last edition of this weekly update, BTC shot up to $8,800, breaking out of a triangle formation that had bulls' downfall for the better part of three weeks. While the bullish momentum has since tapered, with the cryptocurrency falling to $5,550, many are still decidedly bullish.
In a recent segment on Bloomberg TV, Jehan Chu of Kenetic Capital explained that BTC could rally by 230% into the end of the year. Chu chalked up this prediction to the fact that Silicon Valley and Wall Street are FOMOing in; the block reward reduction for Bitcoin is now less than one year out; and investors are looking for riskier plays, like digital assets.
Despite the clearly bullish momentum, we've seen some, like Mike Novogratz, claim that Bitcoin is either poised for a drawdown or a bout of consolidation. Per previous reports from NewsBTC, the former Wall Street investor suggested that BTC is likely to consolidate between "$7,000 and $10,000" from here, adding that "trees don't grow to the sky" in an evident attempt to hint that the crypto market may be overbought.
Price action aside, the industry continued to trudge forward. This week, however, was a bit slower than normal. Regardless, we still saw a number of interesting developments. Let's take a closer look, shall we?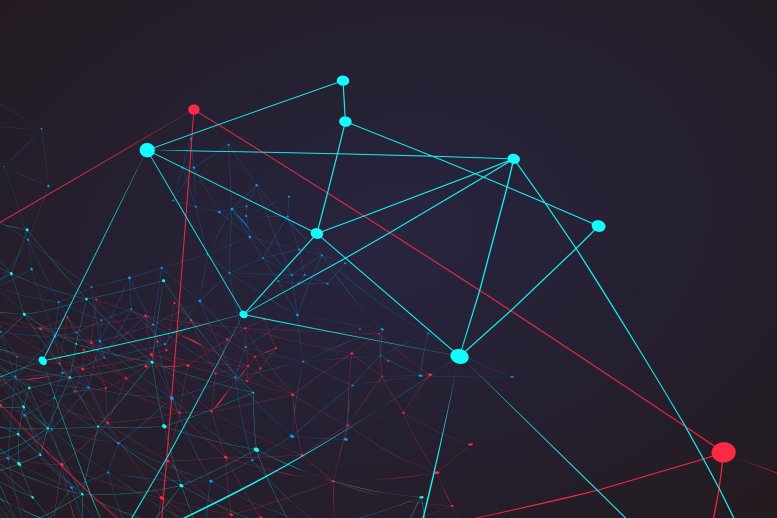 Crypto Tidbits
Bitcoin Blender Bites The Dust Following Regulatory Concerns: Bitcoin Blender, a mixer for cryptocurrency that obfuscates the receiver and sender of transactions, has shut down its business, per The Bleeping Computer. An announcement was given on short notice to give users of the platform the ability to withdraw their funds, but some may not have been able to withdraw their BTC in time. This news comes a week after BestMixer, one of Blender's rivals, fell victim to a shut down by the Dutch Fiscal Information and Investigation Service (FIOD). According to Europol's press release, "Bestmixer.io was one of the three largest mixing services for cryptocurrencies and offered services for mixing the cryptocurrencies bitcoins, bitcoin cash and litecoins." The platform purportedly processed over $200 million in the past 12 months before its collapse.
Forbes: Billionaire Seeking To Secure 25% Of All BTC In Circulation: According to a recent report from Forbes, the Dadiani Syndicate, a little-known yet key firm in the cryptocurrency market, purportedly has a large request to fill. The group, which touts itself as an investment "platform for […] maximizing your digital holdings", is much like an over-the-counter (OTC) desk, but with a likely much larger influence. The founder of the firm, art dealer Eleesa Dadiani, tells Forbes that one of her billionaire clients recently said they were interested in "acquiring 25% of all Bitcoin currency available", adding that she knows of "entities" looking to take the reins of the crypto bull. Per estimates, this would require the investor/group to put $38 billion forward at current valuations.
Large Holders Stacking Cryptocurrency In Hopes Of Bull Run: In a similar string of news, trade publication Diar recently revealed that "firm size" addresses are accumulating BTC at a rapid pace. In fact, they wrote that addresses that hold 1,000 to 10,000 BTC now hold 26% of all coins, up from 20% in Q3 of 2018. These addresses, which have added 100,000 BTC to their stacks in the first six months of 2019, confirm that "smart money" is accumulating and preparing for the next bull rally.
Coinbase Is Considering Margin Trading, Following Binance's Footsteps: During a recent edition of "The Scoop", trade publication The Block's podcast, a Coinbase executive divulged some company secrets about its intent to dive into margin (leverage) trading. Emilie Choi, the vice president of business and data at Coinbase, noted that conversations have begun in regards to launching the feature. Choi elaborated:


"Margin, lend, borrow is definitely going to be a next big step for us, especially on the active trader side."

There are some concerns, however, as margin platforms have long been banned in the United States, where Coinbase is based. In fact, BitMEX once suspended the U.S.-based analyst Tone Vays, whose income was then somewhat derived from the platform's commission system. A move into this subsector may be important for the exchange though. The Block suggested in early-2019 that Coinbase's revenue could fall by up to 55% over 2019, making a new facet of business almost mandatory. More importantly, the margin space has proven to be quite profitable. As Fundstrat's Tom Lee suggested late last year, BitMEX likely made $1.2 billion in fiscal 2018, outclassing most startups in the Bitcoin and crypto asset ecosystem.

Samsung May Integrate Digital Asset Support, Local Media Writes: Reported by Business Korea last week, Samsung may soon integrate cryptocurrencies in some capacity into its Pay network, which is an e-commerce/fintech platform that sports over ten million active users. This would allow for the payment ecosystem to cut intermediaries out of the equation, thereby making payments faster and cheaper. Interestingly, however, the report did not mention if Samsung is considering adding its own coin or something like Ethereum. Samsung Pay purportedly constitutes more than 80% of South Korea's payment market, making it much like the WeChat Pay of the nation. The outlet chalks this postulation to the fact that the Seoul-based company recently allocated resources from its blockchain task force to its service business division. This would be huge, as it would normalize the usage of digital currencies, making it that much easier for consumers to get into Bitcoin.
Featured Image from Shutterstock