ETH/USD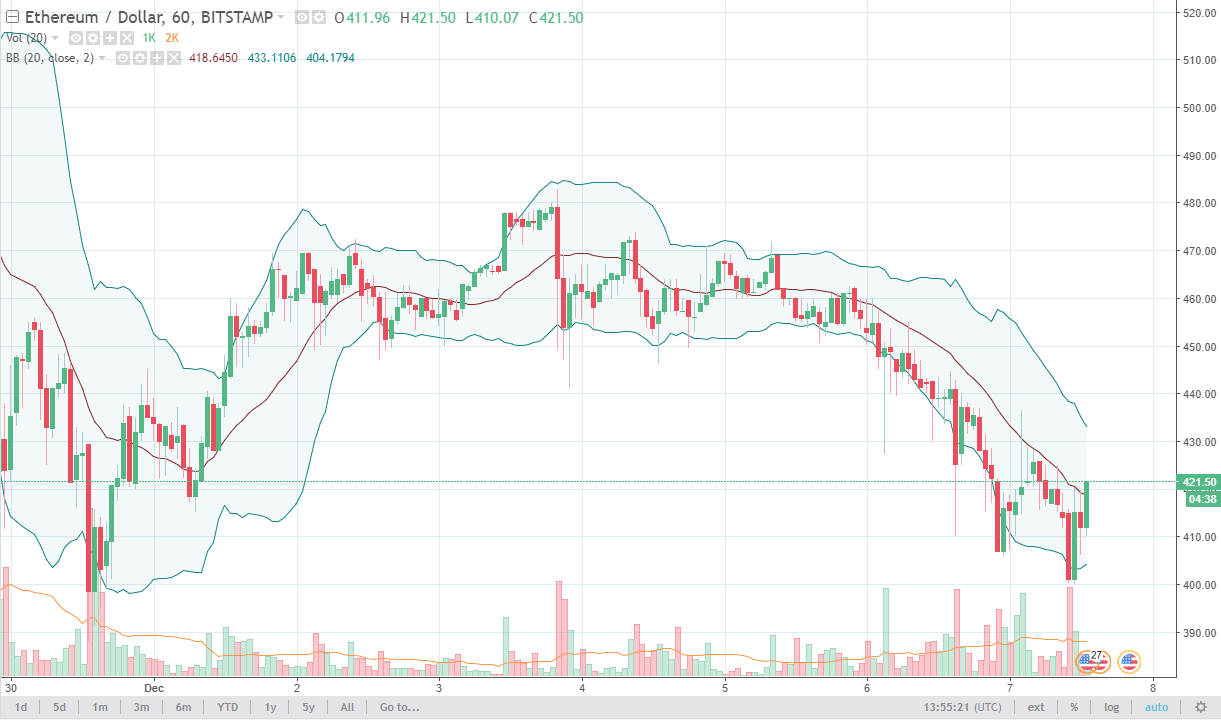 Ethereum fell during most of the trading session on Thursday, but found the $400 level to be supportive enough to cause a bounce. By looking at the chart, I see a cluster of trading activity near the $430 handle, so move above there has been bullish of Ethereum again, looking to reach towards the $470 level, possibly even the $480 level. A breakdown below $400 would be very negative.
ETH/BTC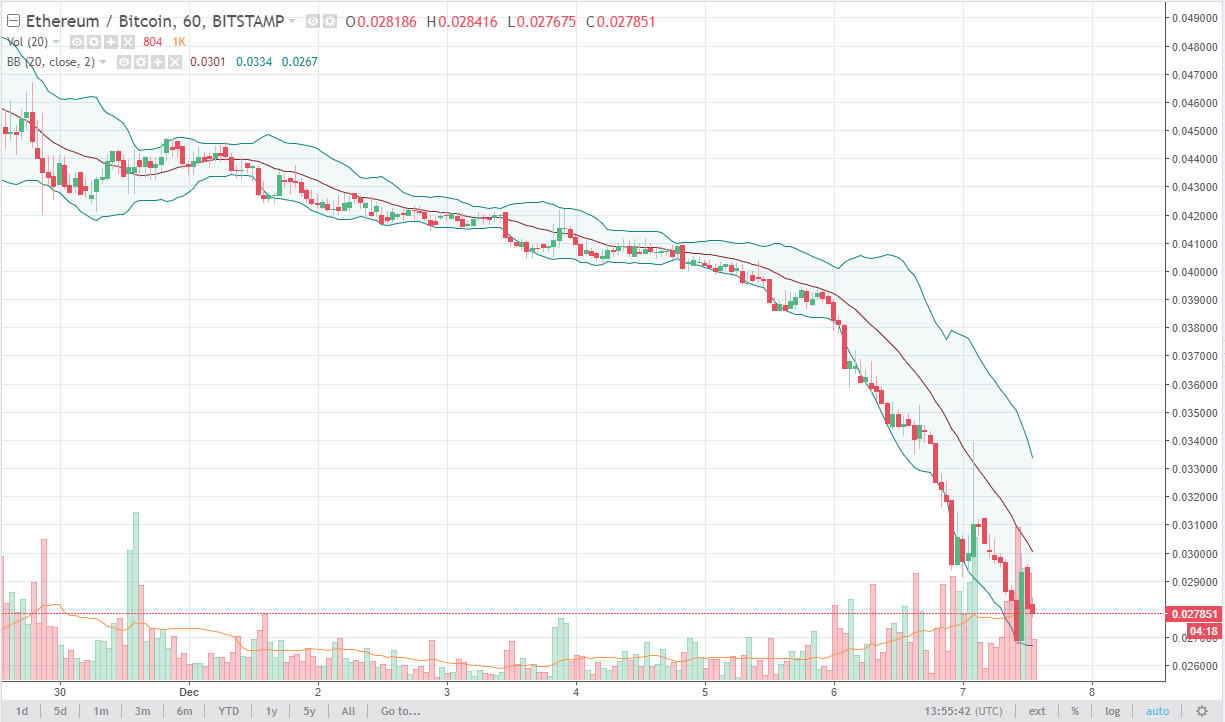 With Bitcoin making a new high every couple of hours, it's not a surprise that this pair continues to fall. Simply put, every time this market rallies, it's time to start selling again. The 0.03 level should be massive resistance, and at this point I don't know where the bottom is.
Thanks for watching, I'll be back tomorrow.