As the price of Bitcoin has risen and more individuals have entered the space, an increasing number of BTC has been held in exchange addresses. This trend is likely a byproduct of the arrival of less-technically inclined investors, coupled with the rise of altcoins.
Fortunately for bulls, data shows that the aggregate amount of Bitcoin on exchanges has begun to decrease at a rapid clip. This bodes well for the market because a decrease in exchange balances suggests there has also been a decrease in selling pressure.
BTC Continues To Leave Exchanges En-Masse
According to data from blockchain analytics firm Glassnode, the balance of all major exchanges (Coinbase, Kraken, Bitfinex, more) has declined from ~2.85 million BTC in February to ~2.6 million today.
The last time this metric saw such a strong move lower (percentage speaking) was in 2016. What happened after this, of course, was the 2017 bull run that took Bitcoin from $1,000 to $20,000.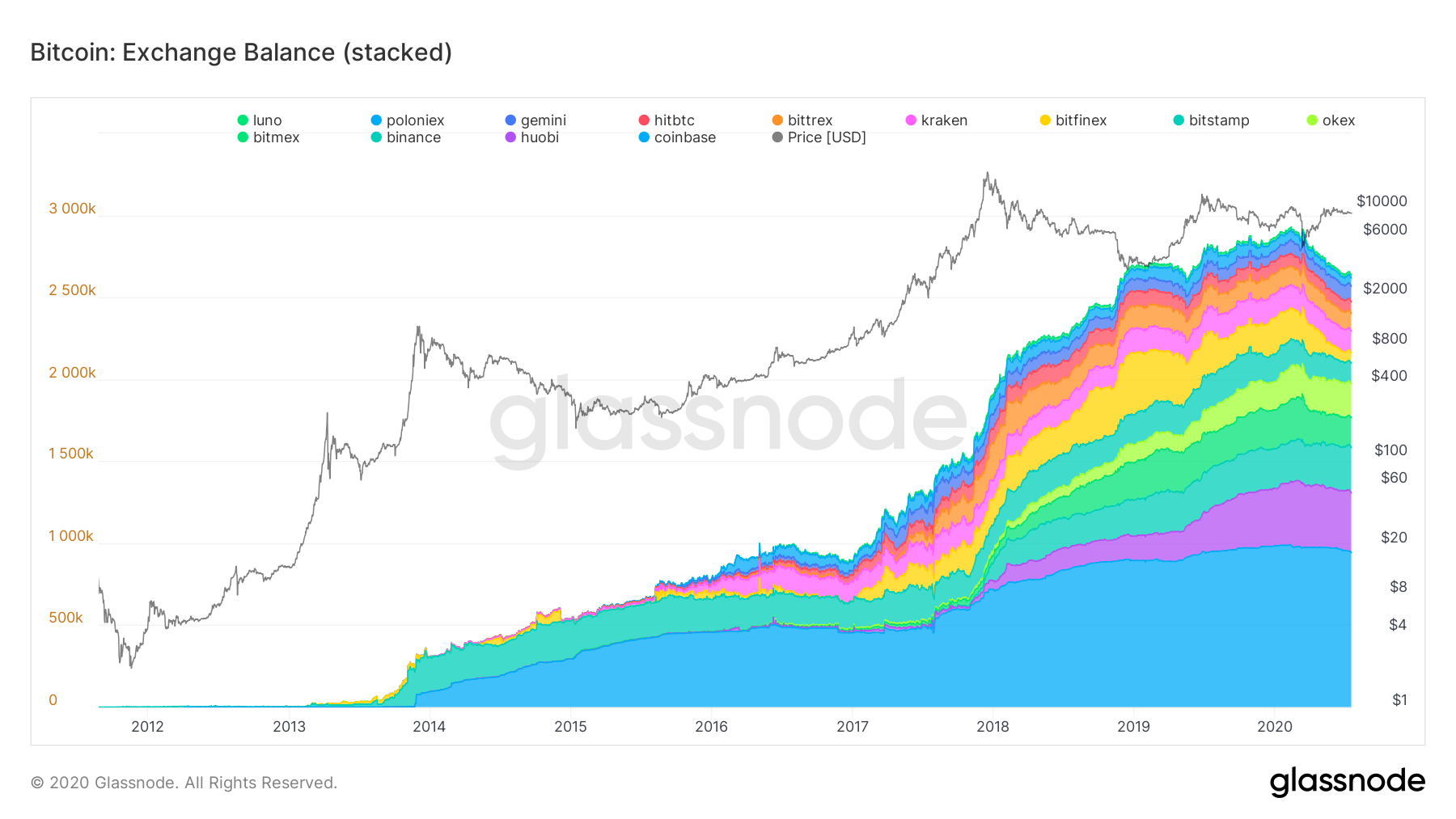 Chart from Glassnode, a blockchain analytics firm, of the aggregate number of BTC held by exchanges. Chart shared by Unfolded (@Cryptounfolded on Twitter).
The bullish implications of movements in exchange balances have been echoed by Ki-Young Ju, the chief executive of Crypto Quant.
As reported by NewsBTC, the industry executive said earlier this week that his company's analysis of exchanges' reserves suggests Bitcoin is in a macro accumulation phase:
"We are in the #BTC accumulation phase. The 30- and 90-day moving average gap of all exchanges' reserve represents the downside risk. It hit a record low in May this year and is still below zero."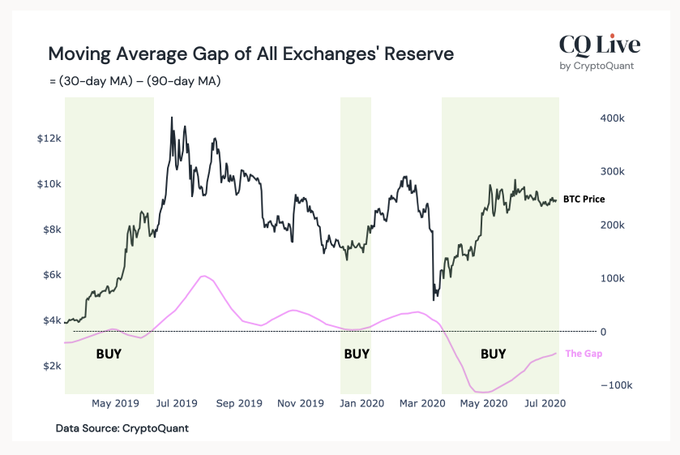 Chart of Bitcoin's price action plus the "gap of all exchanges' reserve" from the CEO of CryptoQuant, Ki Young Ju.
According to Ki Young Ju, whenever exchange reserves looked as they did now, Bitcoin performed well in the months afterward.
"Looking at the history of Bitcoin since 2015, we can see that whenever it touches zero or going negative, the downside Risk decreases, meaning the accumulation phase," Ki Young Ju further explained. 
Why This Is Bullish For Bitcoin
The reason why a decreasing amount of BTC held by exchanges is bullish is due to the supply-demand dynamics of a market.
Assuming there is consistent demand, a decrease in Bitcoin deposited in exchange wallets will mean there is less supply, resulting in an upward shift in the equilibrium price of BTC.
Add this to the fact that BTC underwent its latest block reward halving in May, which decreases supply further, and Bitcoin seems primed to appreciate.
Featured Image from Shutterstock
Price tags: xbtusd, btcusd, btcusdt
Charts from TradingView.com
Crucial On-Chain Metric Signals It's Growing Easier to Push BTC Higher