The past few months haven't been too kind to Bitcoin. Case in point, since peaking at $14,000 this June, the cryptocurrency has fallen by 50%, tumbling as low as $6,400 due to selling pressure from PlusToken and weak hands.
Despite this strong retracement, a popular analyst is convinced that the future is bright for BTC. He recently conveyed five reasons why this is the case, which NewsBTC will now break down in further detail.
We argue over short-term moves but big picture is clear?
Let's rock 2020?
Who's with me? pic.twitter.com/SmbIu5CgFB

— CRYPTO₿IRB (@crypto_birb) December 23, 2019
Number 1: Bitcoin Sees Long-Term Golden Cross
Earlier this month, Bitcoin's long-term chart saw an extremely bullish sign from a macro perspective: the 50-week and 100-week simple moving averages saw a crossover, with the former crossing above the latter, signaling that bulls are in control of the long-term cryptocurrency trend.
This was last seen in mid-2016, prior to the parabolic run-up that brought Bitcoin from $500 to nearly $20,000 in a few years' time.
Number 2: BTC Painting Bull Flag
Bitcoin's chart is painting a massive bull flag, which some say has a high likelihood of breaking to the upside. Should the bull flag break higher, there's a good likelihood BTC could enter the $10,000 range, then potentially rocket to encounter previous all-time highs.
Number 3: Growing Bitcoin Futures Interest
Over the past few months, Bitcoin derivatives on an array of platforms have begun to see an uptick in volume and open interest, implying investment activity from institutions.
Analysts say that institutional inflows will be a catalyst behind the next bull run.
Number 4: Strong Buying Pressure Underneath $7,000
The analyst noted that there exists strong buying pressure under $7,000, as marked by the long wicks on the chart that can be seen below. This suggests that there is strong long-term buying interest in the $6,000s and that this is a region in which BTC should find a macro bottom.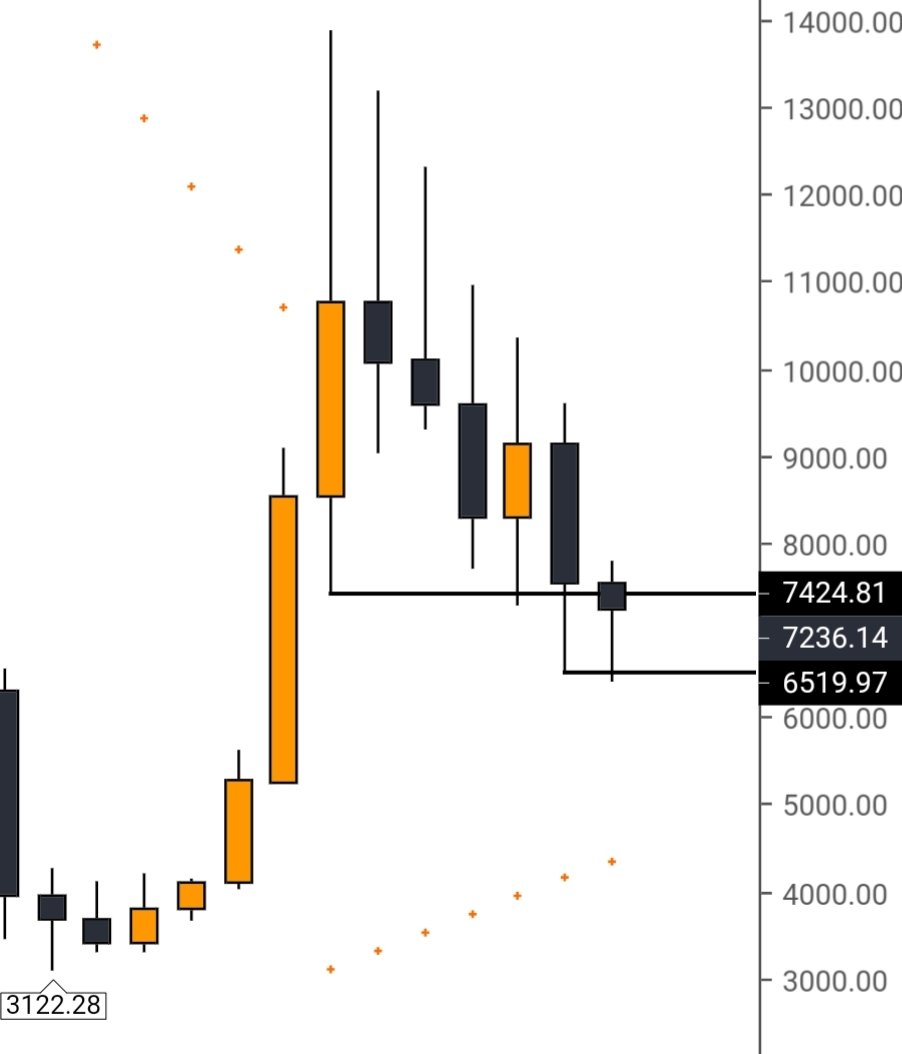 Number 5: An Existing Regulated Bitcoin Market (eg. Bakkt)
In a similar vein to number 3, Bakkt — the Intercontinental Exchange-, Starbucks-, and Microsoft-backed cryptocurrency infrastructure upstart and exchange — recently launched its regulated Bitcoin futures contracts.
The analyst suggested that this is a bullish fact that should boost the market in the coming years.
Indeed, countless analysts have told this writer that Bakkt's futures and similar derivatives like it will be a catalyst for widespread institutional investment in the coming years.
Featured Image from Shutterstock