Despite the harrowing price drop seen in late September, institutions are expecting for the Bitcoin (BTC) price to soon head higher — at least for institutions involved in the Chicago Mercantile Exchange (CME) futures market.
According to a recent Commitments of Traders report shared by Romano, traders that identify as either "asset managers" or "institutions" are currently 69.31% long on the CME's Bitcoin futures, and 30.69% short by the number of contracts open.
Romano noted that just two weeks ago, when Bakkt launched, the same report said that the aforementioned demographic was net short. Of course, Bitcoin crashed in the days that followed. This, he claims, is a sign that institutions "have a good track record for the right directional trade".
https://twitter.com/RNR_0/status/1180897512732987392
It is important to note that while institutions and asset managers are net long on the CME's Bitcoin futures contracts, leveraged funds, which use more aggressive investment techniques, are leaning in the opposite direction. Romano did not comment on that facet of the CME's COT report.
Bitcoin Bull Case Gains Traction
Although Romano reminded his followers that institutions being net long isn't a conclusive sign that Bitcoin will head higher in the near future, there is evidence to suggest that cryptocurrencies may soon rebound.
As reported by NewsBTC previously, recent price action, especially the capitulation from $10,000 to $7,700, is structurally similar to what took place in November and December of 2018, during which Bitcoin fell from $6,000 to $3,000 in a short period of time. Crypto Hamster recently wrote:
"It is too obvious to be true, but I have to admit that the drop from 6k to 3k and the following price action indeed looks very similar to what we have now."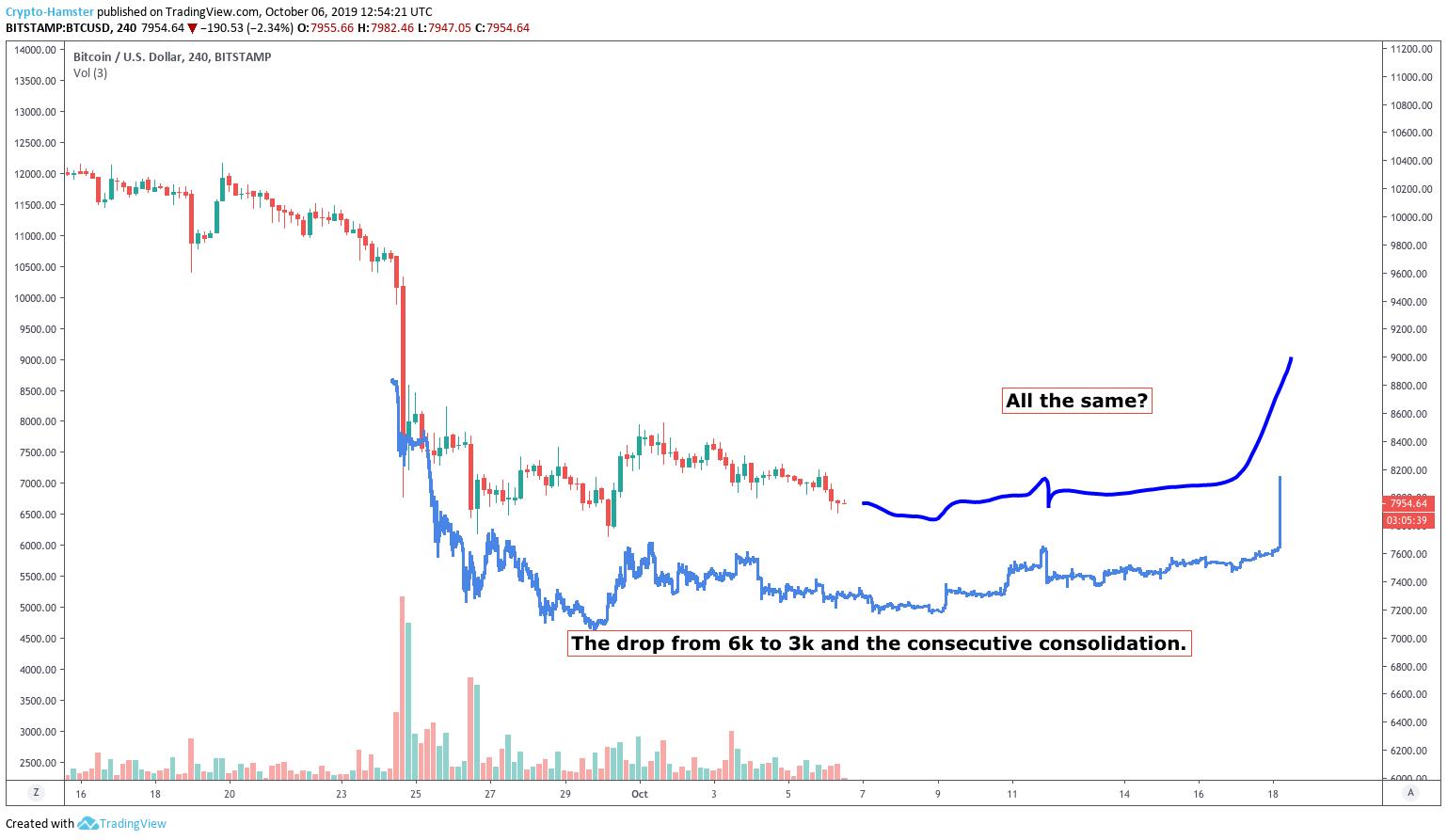 Also, an analyst recently argued that Bitcoin's four-hour chart looks "promising", with there being an uptrend forming for both the Relative Strength Index and the Moving Average Convergence Divergence (MACD) — a sign that they claim is an indication that "we may have a bottom".
Featured Image from Shutterstock