Even though Bitcoin is up more than 150% from March's lows, analysts have still been questioning if it is just a matter of time before the bear trend continues.
A trader that months before March called for Bitcoin to fall to the $3,000s and for XRP to reach $0.11 recently touched on this. He indicated in the chart below that he still sees a scenario where the leading crypto falls to $2,000, and maybe even as low as $1,000, despite the recent recovery.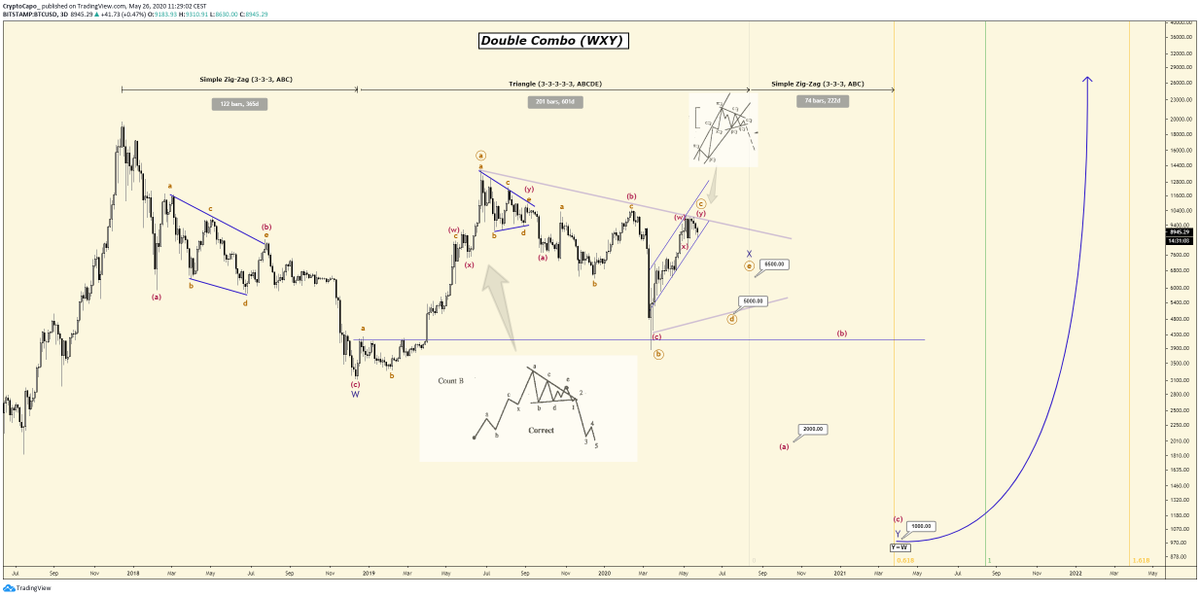 Also bearish is Ross Ulbricht, an early cryptocurrency adopter that is known for founding the Silk Road marketplace.
He wrote in a Medium post that per his Elliot Wave analysis, BTC  is in the second phase of a multi-year bear market that will see it fall under 2018's lows of $3,150.
According to on-chain data though, the bear market just ended.
Bitcoin Bear Market Just Ended
"Historically, when the MVRV Long/Short Difference begins to rise above 0, it indicates the end of a bear cycle and we see the price moving upwards. And…..we just went above 0 few days ago," Santiment wrote.
The MVRV Long/Short Difference is an indicator that effectively tracks the profitability of the average Bitcoin holder over time.
If the indicator is above 0, it shows that holders are becoming profitable again — a sign seen at the start of bull markets. Santiment explained in reference to the chart seen below.
"The indicator will bottom at the bottom of the bear market and will top at the top of the bull run. As you can see from the first image above, when the indicator crosses 0, the price of BTC grows steadily."
Other Signs Are Also Bullish
The MVRV Long/Short Difference isn't the only positive sign.
Santiment also identified analysis by Grayscale Investments as a sign that the cryptocurrency market is trending bullish.
On June 4th, technology analyst Kevin Rooke shared that the investment firm Grayscale has seen an influx of Bitcoin investment demand over the past few weeks.
Rooke found that in the past seven days, Grayscale Investments (on behalf of its clients) added 9,503 BTC to their Trust holdings while miners produced 6,863 coins.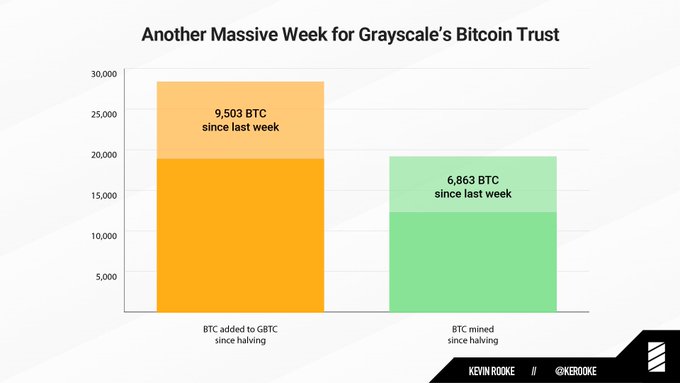 Featured Image from Shutterstock
Price tags: xbtusd, btcusd, btcusdt 
A Key Indicator Shows That the Bitcoin Bear Market Ended Just Days Ago