Just 72 hours ago, Bitcoin was trading at $10,100, but the cryptocurrency has since sustained a strong drop.
This culminated on Saturday evening and Sunday morning, when Bitcoin crashed from the $10,000 highs to $8,100 within the span of a few hours. It was a strong drop that liquidated over $200 million worth of long positions on BitMEX, as reported by NewsBTC previously.
Bitcoin's stark reversal from the highs has convinced many of a bearish case. One prominent trader that last year predicted BTC's 2019 bottom of $6,400 said that he expects yet another move to $6,400.
Though a market study by Market Science, a cryptocurrency data analytics and market research firm, has confirmed that such a drop may not happen. Their study indicates that there's a 77% chance BTC trades at $10,000 within the next week.
Bitcoin Is Preparing to Surge Back Towards $10,000: Analysis
Because the Chicago Mercantile Exchange's Bitcoin futures don't trade on weekends, there are normally "gaps" formed on the charts on every Monday morning. The crypto market is 24/7, meaning that from the CME close on Friday to the open on Monday morning, there can be volatility that creates such gaps.
Just today, Bitcoin formed a record $1,265 gap, as a top trader noted. This was formed because the Friday price action on the exchange closed at ~$10,000 while the Monday price action opened at $8,785.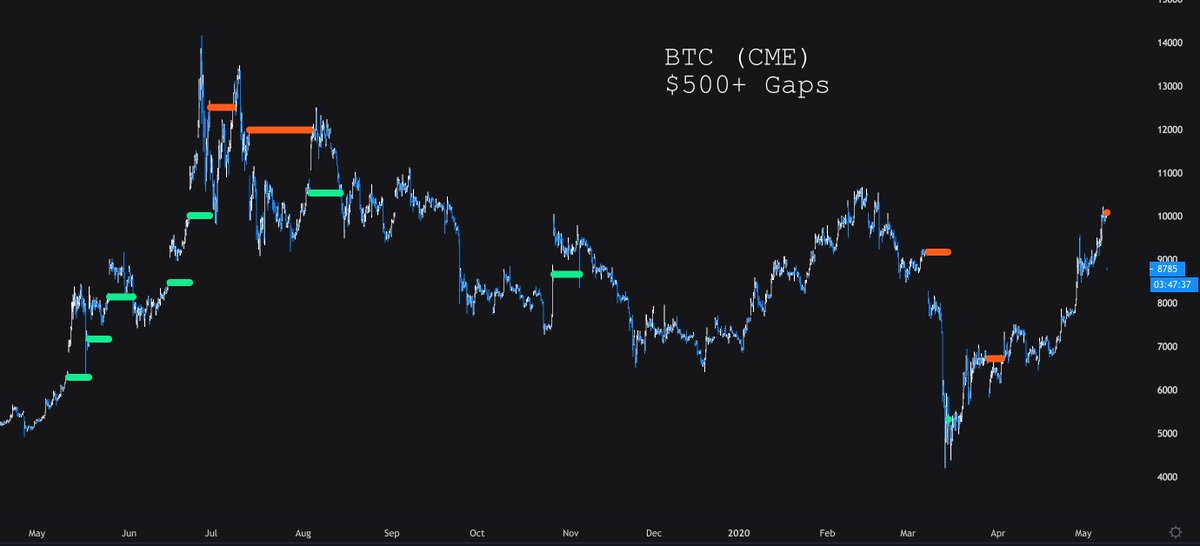 It's a potentially bullish sign for the Bitcoin market, a market study has suggested.
Published on December 30th of last year, crypto research firm Market Science found that 77% of CME gaps fill, meaning price touches each portion of the gap, "in the subsequent week" after the gap forms.
While the historical data is sound, it's important to note that the gap that just formed is the largest CME gap ever for Bitcoin. This may makes the current gap a statistical outlier that may not confine by the study.
Others Signs of Bullish Reversal
The gap isn't the only sign indicating Bitcoin will undergo a bullish reversal, analysts suggest.
One popular trader shared the chart below, indicating that there are remarkable similarities between Bitcoin's price action for all of 2020 and that of the past three days: both periods have a four-phase distribution top, a capitulation crash, then a rapid recovery from the lows.
The fractal playing out in full, the trader suggested, will result in BTC returning to $10,000 in the coming two to three days.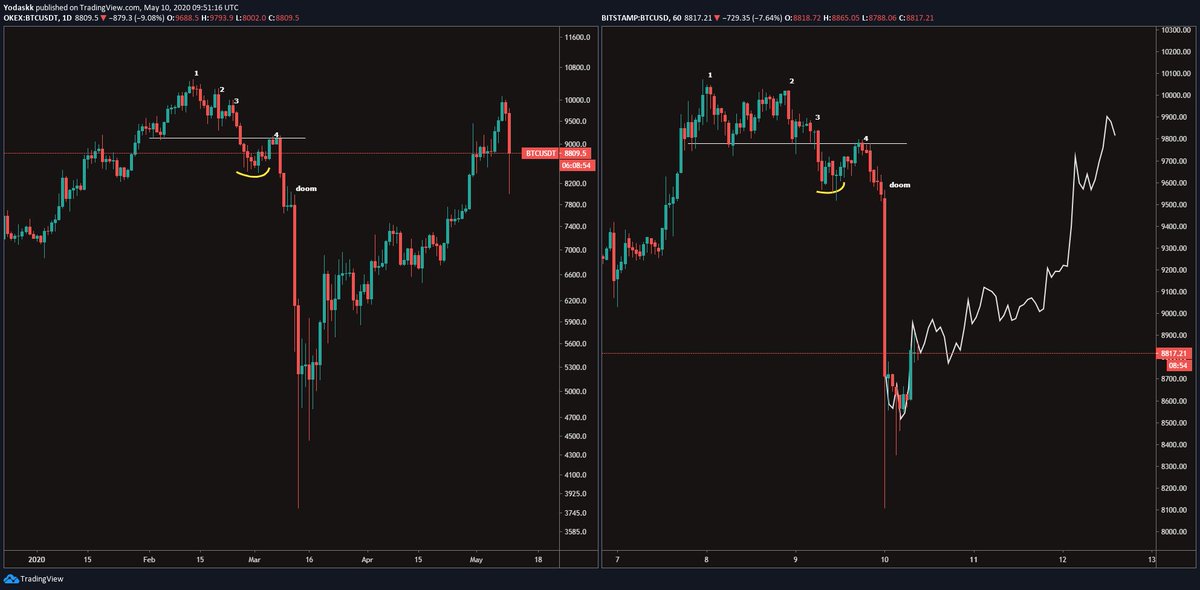 There's also the fact that as NewsBTC's Aayush Jindal reported, the crash on Sunday stopped at $8,100 — a key technical level that acts as an inflection point for the market.
Featured Image from Unsplash