BTC/USD
Bitcoin markets drifted a little bit lower during the trading session on Tuesday, as we touched the $17,500 level, and then bounced a bit. I think we are going to see the market soften a bit in the short term, as we head into the holiday season. Volumes will drop, especially considering how much of the Bitcoin market is driven by retail buying. Between now and New Year's Day, it's likely the buyers will be like, but the one thing I would point out is that the most volume us candles on the hourly chart are negative. Because of this, I think we do have a bit of a pullback at this point. Longer-term, I believe that the buyers will return though.
BTC/JPY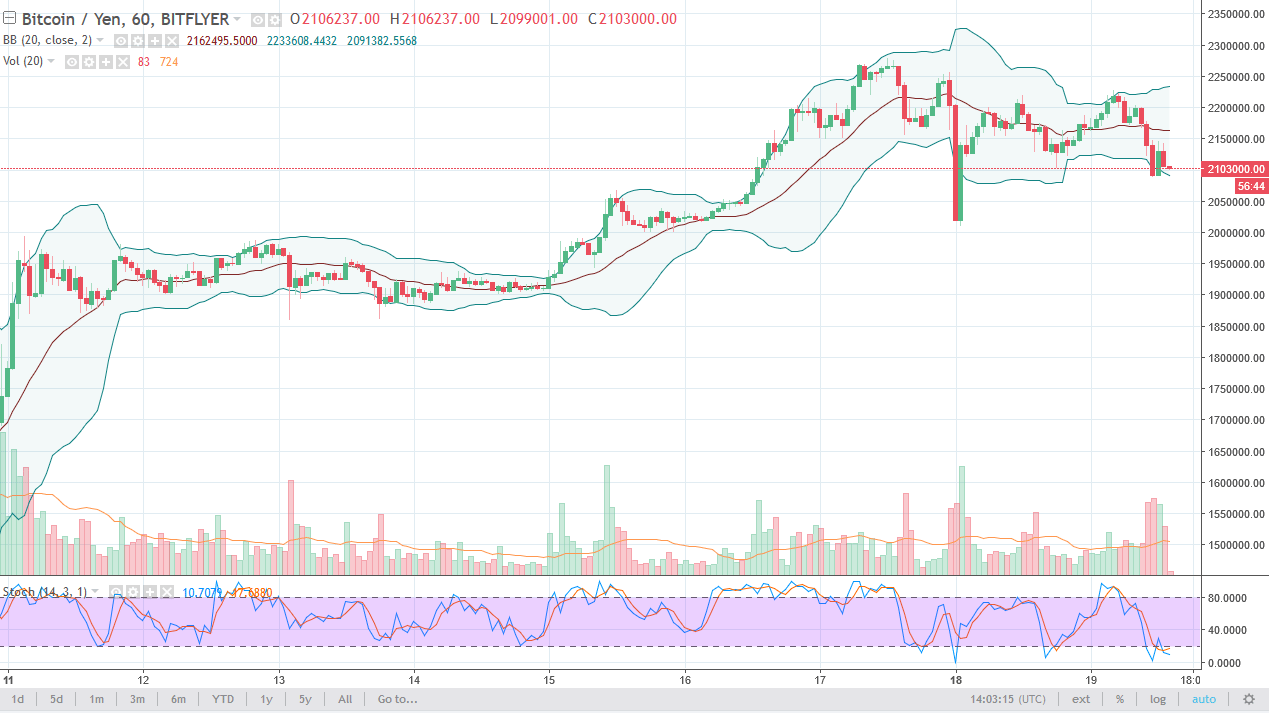 The Bitcoin market also fell against the Japanese yen, but we are still well above the ¥2 million level. Because of this, I believe that the buyers will continue to go into the market given enough time, and as we are in the oversold part of the stochastic oscillator, it's likely that we will see some type of buying pressure.
Thanks for watching, I'll be back tomorrow.