Needless to say, things are not looking pretty out there. And following yesterday's daily close, Bitcoin had sunk 10% to end the day at just above $8k. With that move, the domicryptocurrency crashed below the 200-day moving average.
Today sees a continuation of the downtrend. Indeed, as Asia opened, support eventually caved leading to a dip below $8k. And many are wondering what happens next for Bitcoin and cryptocurrency?
At the same time, mining pool operators, F2Pool tweeted today that recent price action will put pressure on older ASIC mining rig operators. And with coronavirus supply chain disruption, smaller miners can do little to combat the situation in the short term.
With #bitcoin dropping below $8,000, some older ASIC miners are close to operational break-even price.

The next difficulty adjustment will occur in approximately 3 hours with a current estimate of +7% increase.

S9 13T break-even price now $7,518 at $0.05/kWh electricity cost. pic.twitter.com/xlh2ym6jTd

— f2pool (@f2pool_official) March 9, 2020
Financial Advisor Magazine reported last week that the big Chinese mining manufacturers are unable to meet the demand for newer equipment, due to factory closures.
"Bitcoin mining rig shipments from Chinese firms are being delayed, no doubt due to manufacturing slowdowns or stoppages, by Bitmain, Innosilicon, Microbt & Ebang. This is important in lieu of the pending Bitcoin halving event scheduled for May 12, 2020."
More recent reports claim Beijing is tentatively phasing in a return to production. But companies across all sectors will have backlogs as a result of the factory closures. And a return to normality could be months away.
Crunch Time For Bitcoin Miners as Halving Fast Approaches
According to F2Pool, based on current estimates for older S9 Antimers, the breakeven point is dangerously close to the current Bitcoin price. As such, should a further breakdown occur, the operators of older mining equipment will have no choice but to suspend their operations.
Above all, with the Bitcoin halving just over 60 days away, the mining sector is set for a major overhaul. This will only compound the problems faced by smaller miners running older equipment.
Business VP and Head of OKEx Pool, Alina Yao drew attention to the problems faced by miners as the halving approaches:

"halving could increase the risk of lower mining profitability and increase of hash rate at the same time."
Meaning, if prices stay flat, or deteriorate further, mining will become profitable only for large scale operators using the latest ASIC equipment.
And in the ultra-competitive world of Bitcoin mining, smaller mining operations, unable to get upgrades, will be burning through Bitcoin in an attempt to keep running. It goes without saying that this is an unsustainable situation for them.
Consolidation of Mining Power
With that in mind, this is likely to further concentrate mining power. As only large miners can remain competitive under these circumstances.
This is especially so considering the Bitcoin hash rate continues to hit all-time highs, and Bitcoin becomes increasingly harder to mine.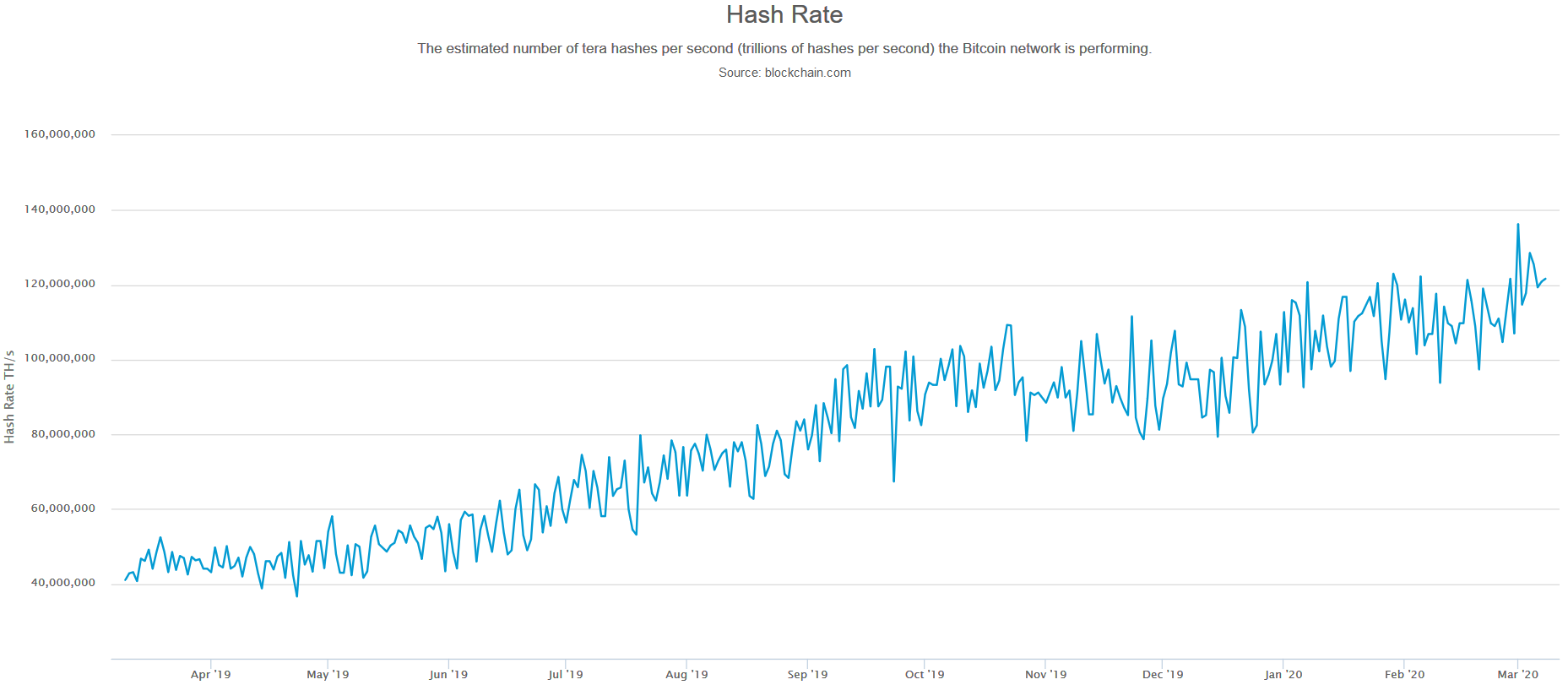 Indeed, new research from TokenAnalyst warned of the dangers of the increasing consolidation of Bitcoin computing power. They claim that in 2020, just five Chinese companies control half of the Bitcoin network. Those being AntPool, BTC.com, BTC.top, F2Pool, and ViaBTC.
With that in mind, the envisioned model for Bitcoin mining, where a large number of independent miners make up the bulk of the hashing power, has gone to pot. And this situation will only worsen if the Bitcoin price continues to falter.
"However, any centralisation of bitcoin network hash power should be of concern as it erodes the trustless model of the network."