Bitcoin has been on a remarkable rally over the past few weeks. The asset has mounted past resistance level after resistance level, recently crossing $9,000.
Market cynics have said that BTC's recent inability to surmount the key $9,500 resistance is indicative of a top. Though analysts are starting to agree that there's a growing converge of positive signs for Bitcoin.
Bitcoin Flashes Flurry of Positive Signs on Weekly Chart
The strong recovery in the price of BTC since March's $3,700 lows has allowed it to print a number of bullish signs. One top trader identified some of these signs on a weekly time frame, and they are as follows:
The Moving Average Convergence Divergence (MACD) has seen a bullish cross. As reported by NewsBTC, in 2017 the indicator flipped green at $2,000 to mark the start of a 1,000% rally to $20,000. And at the start of 2019, Bitcoin rallied 300% when the indicator trended green in January.
The Parabolic Stop-And-Run indicator has printed a "buy." As reported by NewsBTC, every time this signal was seen in the past five years, the cryptocurrency has seen "significant" upside, as put by Nunya Bizniz.
Bitcoin has recently crossed above three key averages: the 50-week, 100-week, and 200-week simple moving averages. The latter level is a crucial historical support, making the reclamation that much more bullish.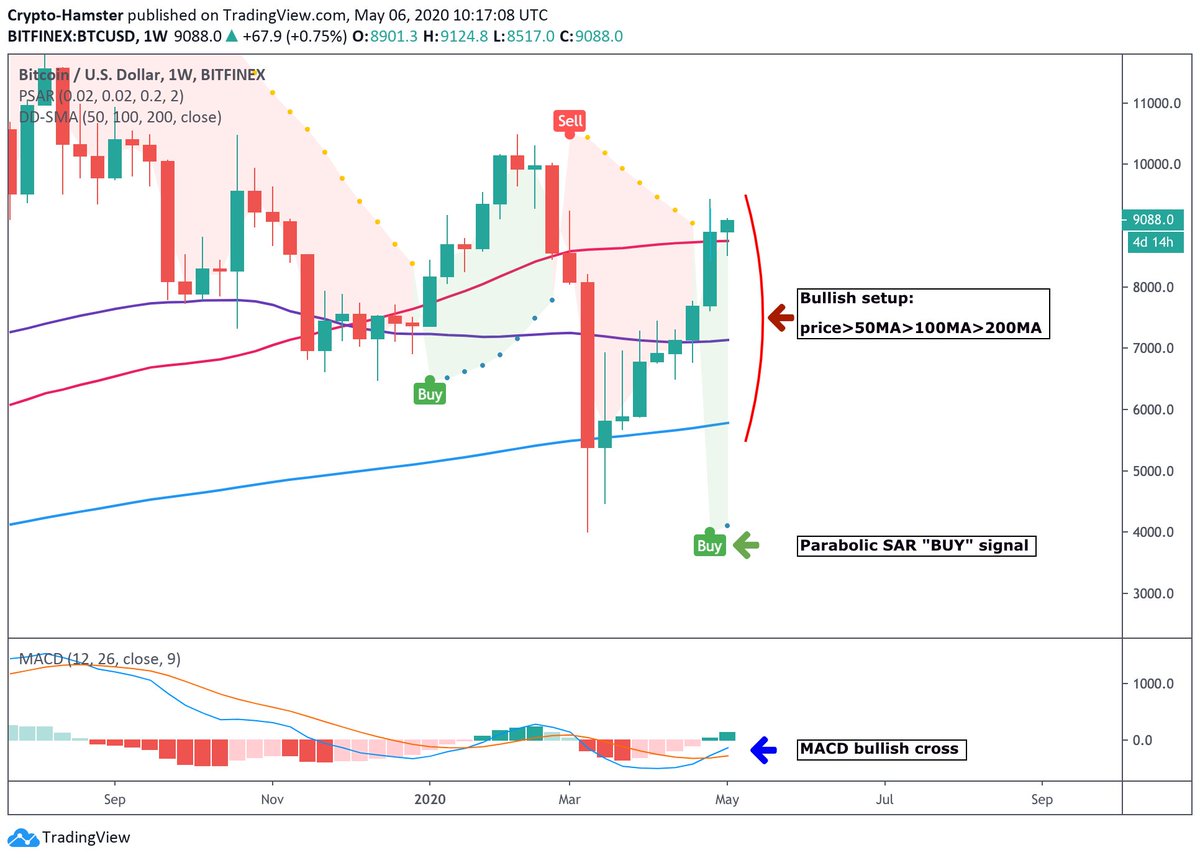 Also on a weekly time scale, Coindesk market analyst Zack Voell noted that Bitcoin on Sunday night closed its seventh consecutive week of gains, something not seen since April 2019, when the last bear market ended.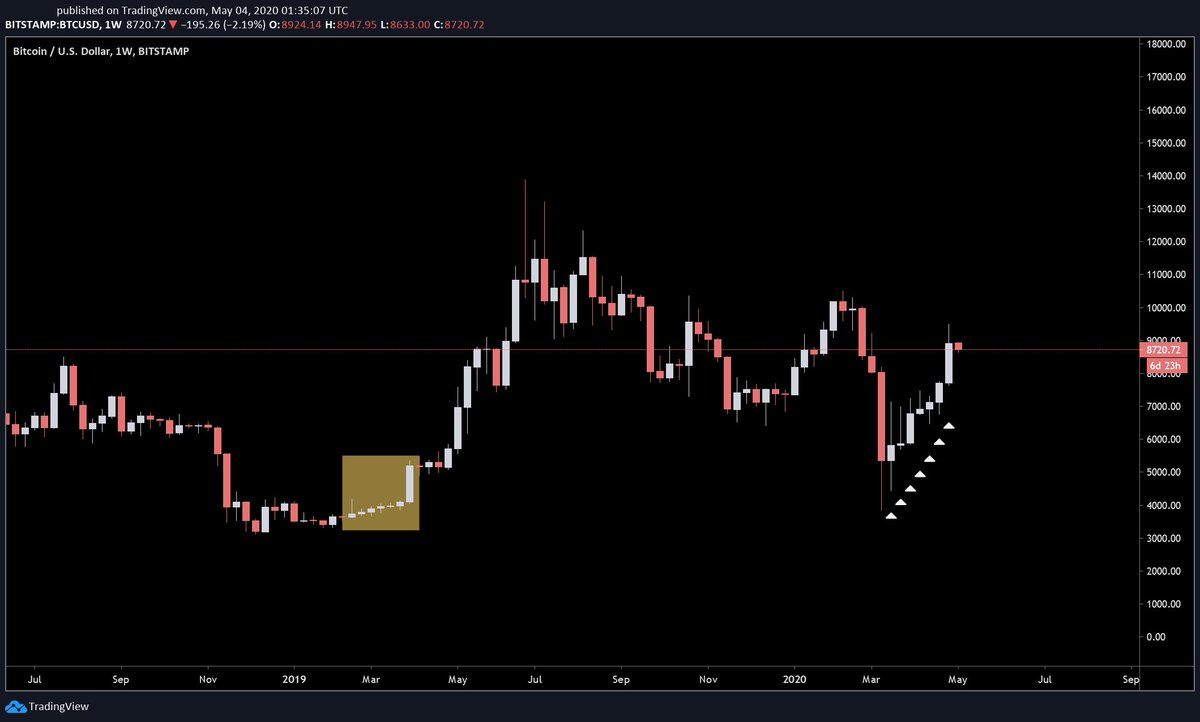 This would suggest that should history repeat itself, the cryptocurrency is on the verge of yet another bull run. With Bitcoin being a market based on reflexivity (meaning momentum), this makes sense.
Add Bullish Fundamentals to the Mix
Alongside these positive technical trends are fundamental events that could catalyze Bitcoin growth.
Also, Bitcoin's block reward halving is taking place in under seven days, which analysts say will cause the price of the cryptocurrency to rise should demand remain consistent or grow.
Photo by laurent DE BRITO on Unsplash