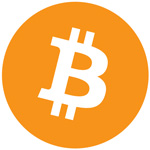 Mysterious yet popular crypto-currency exchange BTC-e announced on Sunday that customers will now be able trade with the Chinese Yuan.
The announcement:
We are pleased to inform that new trading instruments with Chinese offshore Yuan has been added. Now btc-e clients can trade 3 new instruments. A unique trading instruments that enables you to benefit either from price fall or increase are now available in your btc-e MetaTrader4 and WebTrader platforms under following symbols: USD/CNH (available on WebTrader only), BTC/CNH, LTC/CNH
The following are trading terms outlined by BTC-e for MetaTrader 4 accounts:
Deposit currency is CNH
Minimum deposit amount – NONE
Transfer to/out MT4 account – 0%
Commission is 0.25 Right after you open a trade, you will see the round turn commission charged (Open + Close included)
Minimal trading volume is 0.1 lot
Leverage – from 1.1 to 1:3
Margin call level is 30%
Stop out is at 15%
The announcement comes at a very interesting time, if you haven't already noticed. With whispers that the Chinese are poised to prevent banks and third-party payment processors from working with bitcoin exchanges (this has not been confirmed by authorities in China, as I outlined here), BTC-e may be putting itself in a position to embrace Chinese traders.
Right place, right time? Certainly appears so.