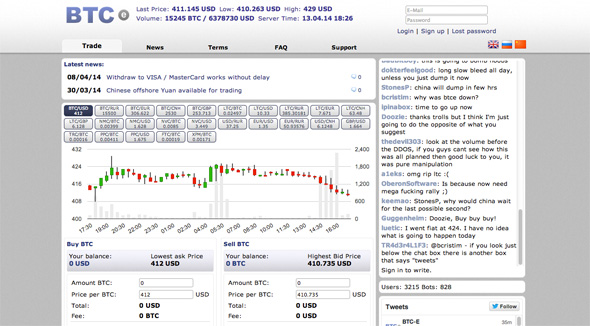 Having issues with BTC-e today? You're not the only one. A number of users in the bitcoin community have reported issues with the exchange, raising fears about the service and whether or not it was operating as-should or not.
The root of those issues are a distributed denial of service attack (DDOS), confirms the exchange on their official Twitter account.
This isn't the first time this has taken place (nor the last time, we reckon), and it certainly does highlight the community's sensitivity when it comes to service disruptions.
You can't blame them, either. After the Mt. Gox debacle, it's become difficult to trust some of these large-scale operations, particularly an exchange that has established itself as mostly secretive.
That secrecy has allowed BTC-e to not require verification checks, making it a go-to spot for individuals looking to stay under the radar.
As of this writing, it appears services are back to normal.