In 2022, security received much attention in the crypto space. Over the past year, multiple public chains including Solana and BSC were attacked, incurring losses to users' assets. At the same time, some centralized wallets failed to process withdrawal requests, and one typical example was FTX, a top CEX that misused user funds and eventually filed for bankruptcy. Asset security has become the top concern for all crypto users.
Wallets are the most essential infrastructure for protecting crypto assets. Keenly aware of the significance of asset security, in 2022, ViaWallet conducted multi-dimensional upgrades, kept improving its product features, and offered comprehensive, secure, and easy-to-use wallet services.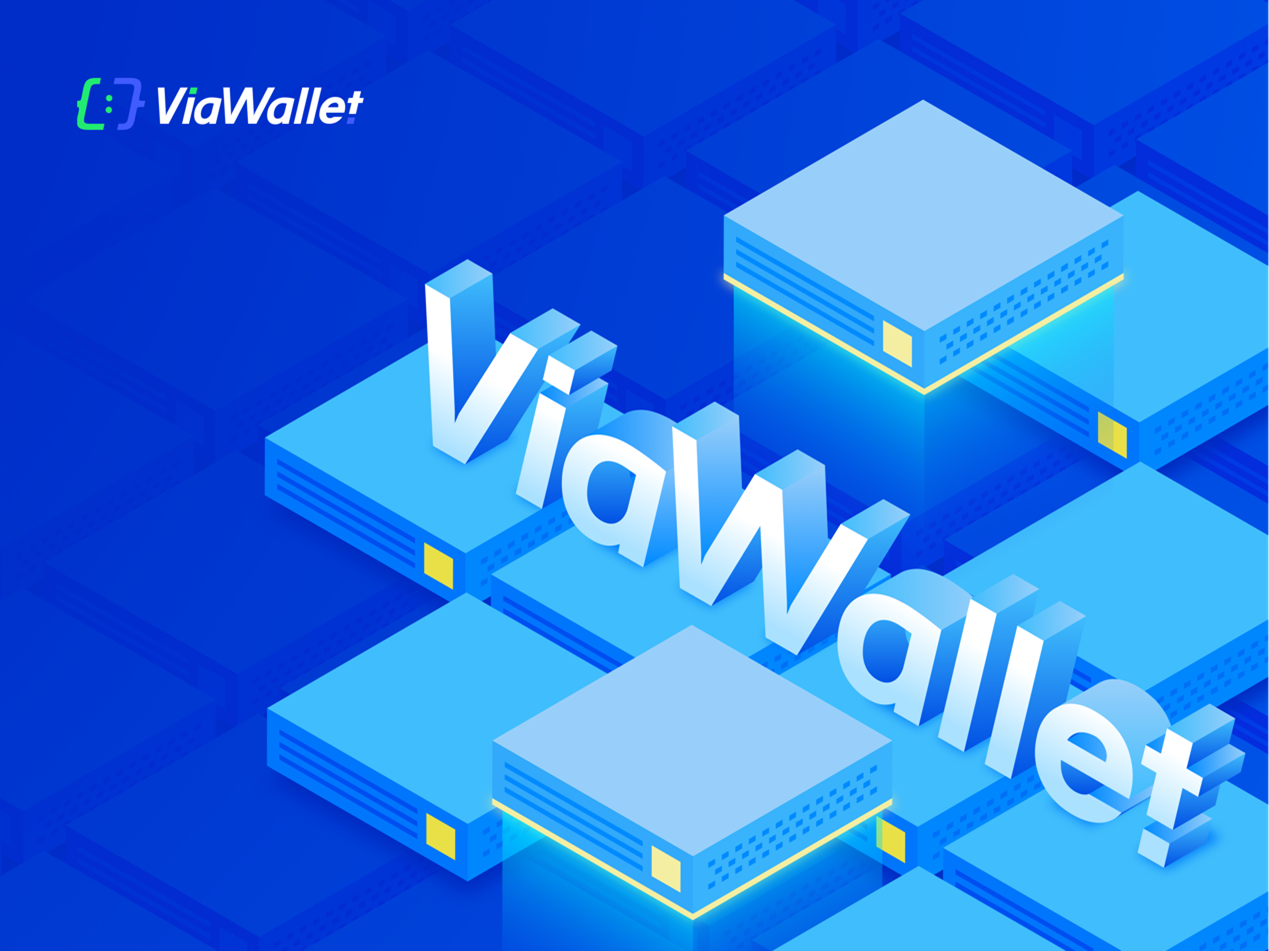 Wider-ranging asset management features & one-stop services
Last year, ViaWallet introduced multiple coins and tokens, including AVAX, FTM, KDA, ROSE, MINA, LUNA, LUNC, etc. Cumulatively, the wallet now supports 48 coins and over 1 million tokens, leading the industry in terms of the number of cryptos covered. Going forward, ViaWallet will introduce more cryptos so that users can manage all their crypto assets with just one wallet.
Apart from the basic cryptos, ViaWallet also enabled the transfer, receipt, and check of NFTs on public chains including Ethereum, BSC, CSC, and Polygon last year. It has become compatible with DApp browsers on chains such as Polygon, Avalanche, and Fantom, and its users can enjoy DApps on eight trending chains. Having satisfied users' basic demands of DApps and asset & NFT management, ViaWallet sets up a bridge that connects users with decentralized finance and Web3.
It is also noteworthy that during the past 12 months, ViaWallet integrated functions, such as staking, cross-chain bridge, Bitcoin TX acceleration, transaction broadcast, signature verification, and address conversion, into its versatile, one-stop asset management services.
Stronger asset protection with enhanced security
In 2022, the crypto industry witnessed more than 300 security incidents that involved over $10 billion in funds, especially hacking, phishing attack, and exploitation of contract loopholes. As a decentralized wallet, ViaWallet insists that users should hold their own private keys. Therefore, how to enhance users' awareness of security, in addition to basic system security and O&M security, has become a major challenge facing the decentralized space.
In response, in 2022, ViaWallet allowed users to customize the spend limit of DApps. With eye-catching security notices on the authorization page, this feature reminds users of customizing the spend limit to avoid excessive authorization, and thus protects user assets from incidents such as the exploitation of contract loopholes and hacking.
Meanwhile, ViaWallet also introduced Security Tips in its Blog and Safety Knowledge in the Help Center to share security know-how covering common scams, security guidelines for blockchain users, and blockchain security mechanisms from multiple perspectives. By doing so, it has equipped users with more insights into crypto security and enhanced their awareness of asset security.
More user-friendly product experiences
The use of crypto wallets could be quite technically demanding, and has discouraged many newcomers. Over the past year, to help more newbies get quickly started, ViaWallet optimized frequent operations such as creating/importing wallets, backing up mnemonics/private keys, transfers, and TX acceleration/cancellation. Its efforts to enable more user-friendly product experiences also included the introduction of user guidance and upgrade of visual interactions on multiple pages.
Additionally, to make the addresses easier to memorize during transfer, ViaWallet introduced domain name transfer, and the feature now supports transfers via ENS (****.eth), .bit, and NNS (****.nft). More Web3 decentralized domain name services will be available in ViaWallet in the future.
With respect to application experiences, after a thorough upgrade of DApp browser interactions in 2022, ViaWallet now offers more detailed app categories so that users can spot the target app within seconds. Moreover, thanks to the upgrade, users can switch the network at any moment within the DApp to smoothly experience a more versatile selection of DApps.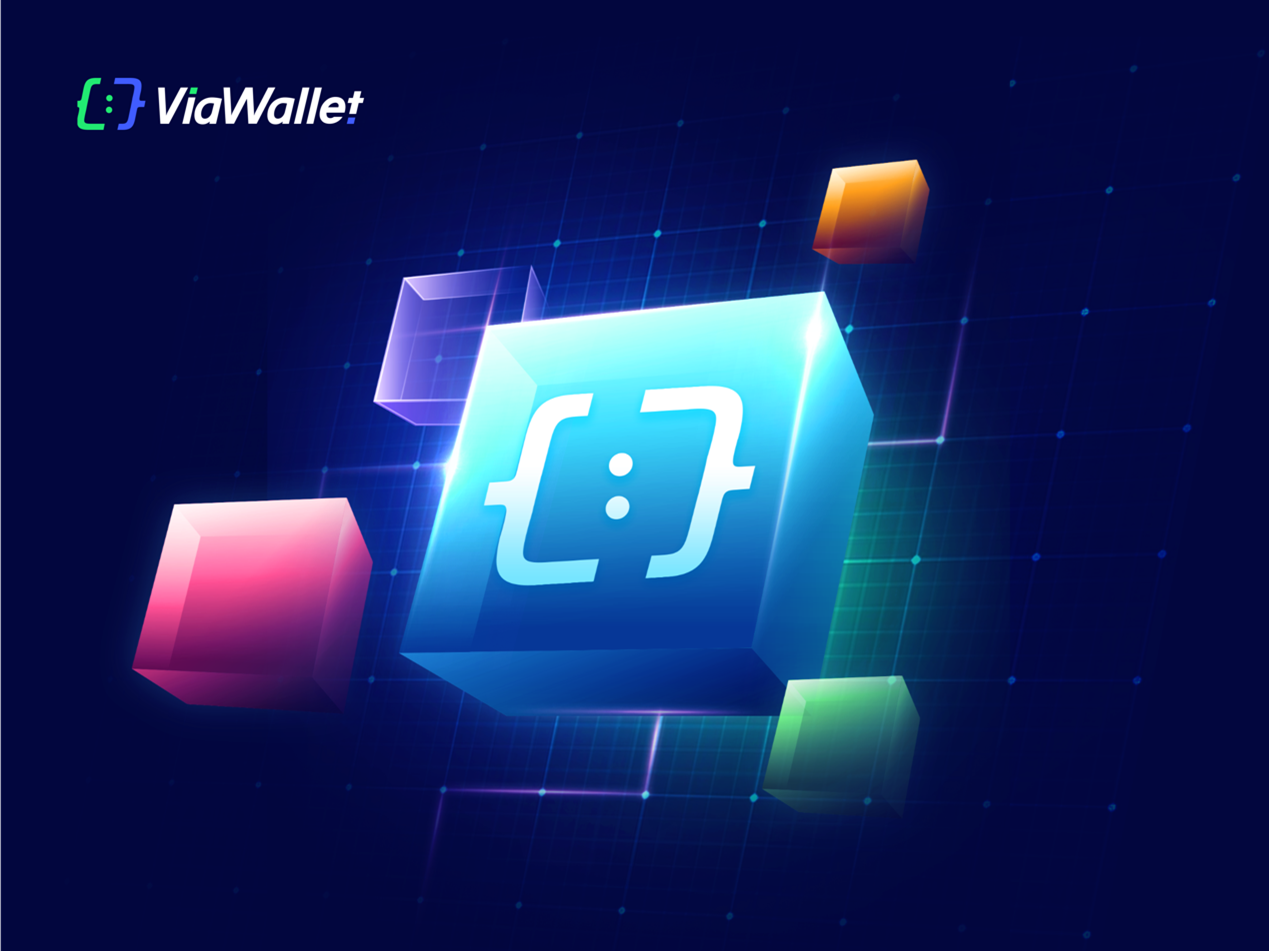 Over the past year, while optimizing its products and services in terms of crypto coverage, security, and ease of use, ViaWallet has also earned extensive user recognition. In the new year, the wallet will make persistent efforts to upgrade its products and offer secure, reliable one-stop crypto management services, thereby consolidating the blockchain infrastructure and linking users to the future financial.