The collapse of FTX last year sent shockwaves through the crypto market, leading to contagion effects that hindered the growth of hundreds of coins and tokens.
With FTX readying itself to liquidate its substantial crypto holdings to pay its creditors, investors are now bracing for further declines.
In this article, we'll explore three potential safe haven assets that traders may wish to consider buying during this unstable period.
1. Wall Street Memes (WSM)
First up is Wall Street Memes (WSM), which has quickly become one of the most talked-about cryptocurrency presales of 2023.
As its name implies, Wall Street Memes draws inspiration from the WallStreetBets subreddit, although it has no direct ties.
The project aims to build a community where members can embrace meme culture and benefit financially from its evolution.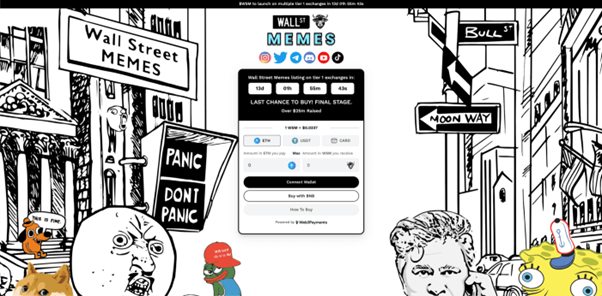 To do this, the development team has created WSM – an ERC-20 token that is tied to the growth of the Wall Street Memes community.
At the time of writing, the Wall Street Memes community is already over one million strong, with hundreds of thousands of members on prominent social media platforms like X (formerly Twitter) and Instagram.
The strength and engagement of this community have helped Wall Street Memes' presale to raise over $25 million in just three months.
Prospective investors now have one final chance to buy WSM tokens through the presale for $0.0337 before the token is listed on "multiple" Tier-1 exchanges at the end of September.
Moreover, since Wall Street Memes now includes a high-yield staking protocol, many early backers believe WSM is a suitable safe haven asset during volatile market conditions
With high-profile crypto influencers like Satoshi Stacker endorsing Wall Street Memes, the project has gained even more traction – positioning it as a trending token that investors may wish to consider.
Visit the Wall Street Memes Presale
2. Bitcoin BSC (BTCBSC)
Bitcoin BSC (BTCBSC) is another potential safe haven asset investors might wish to monitor as FTX gears up to dump its crypto holdings.
BTCBSC combines the familiar Bitcoin branding and limited supply model with the speed of the Binance Smart Chain, aiming to spark interest from both new and seasoned crypto investors.
Currently, in the midst of its presale, Bitcoin BSC is selling tokens for just $0.99 each ahead of its upcoming listing on decentralized exchanges.
Over 50% of the initial presale phase has been sold in just two weeks, indicating strong early interest from the investment community.
Like Wall Street Memes, Bitcoin BSC incorporates a staking protocol whereby BTCBSC holders can lock up their tokens to earn yields as high as 317% per year.
A total of 69% of the BTCBSC supply has been set aside to pay staking rewards, distributed to stakers every ten minutes.

Notably, rewards are based on the number of BTCBSC staked – so the more tokens that an investor stakes, the higher their rewards.
The consistent distribution of these rewards could position BTCBSC as a stable income source, making it a viable safe haven asset during times of market uncertainty.
Combine this with the fact that BTCBSC hasn't yet been listed on the open market, and its potential as a safe haven asset becomes even more evident for crypto investors.
3. Launchpad XYZ (LPX)
Lastly, Launchpad XYZ (LPX) is a brand-new platform that offers tools that traders can use to make better investment decisions during times of market turmoil.
Launchpad XYZ aims to be the go-to place for Web3 analytics, insights, news, and crypto education.
The platform will leverage artificial intelligence (AI) and machine learning to identify the most promising assets across various burgeoning sectors, like NFTs, crypto gaming, decentralized finance (DeFi), and more.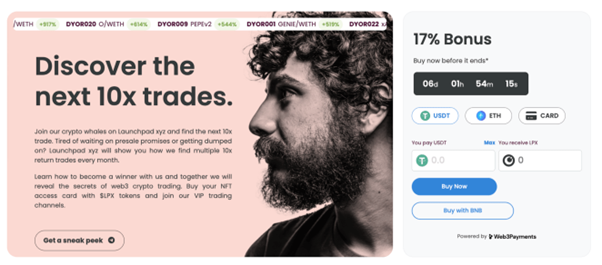 Launchpad XYZ's native LPX token is currently offered via a presale, priced at just $0.0445.
This presale has raised over $1.6 million thus far, with investors able to acquire a 17% bonus on their investment for a limited time.
Holding LPX tokens offers numerous benefits, such as trading insights, staking rewards, and early access to new Launchpad XYZ features.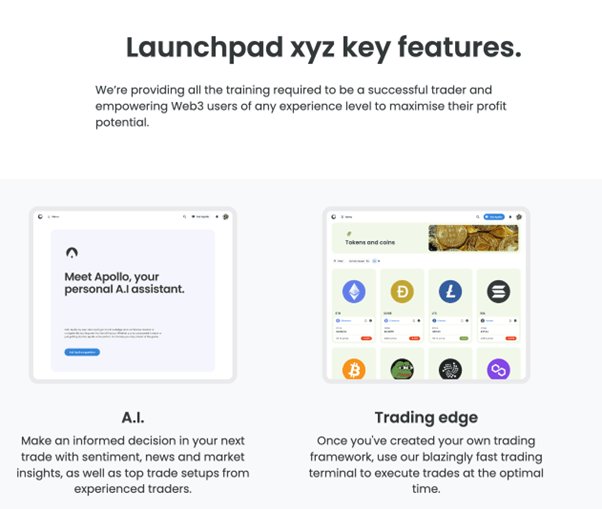 As outlined in Launchpad XYZ's whitepaper, users will even be able to benefit from the Launchpad Quotient (LPQ) – a custom ranking system using 400+ data points that evaluate the potential of cryptocurrencies and NFTs.
These elements have combined to create a growing buzz around Launchpad XYZ, heightened further by the token's potential as a safe haven asset.
With FTX's sell-off likely to impact crypto prices across the board, the fact that LPX isn't yet traded on the open market means it remains unaffected by price fluctuations – making it a token that investors may wish to consider.