Aptos is one of the most popular IEOs of 2022. After releasing its mainnet in mid-October, the cryptocurrency propelled itself into the forefront of the industry's discussion as the Layer-1 token was listed on major exchanges such as Binance, FTX, and Coinbase.
With Aptos being the most discussed IEO of 2022, we wanted to look into the future and see what might replicate its success next year.
What is Aptos (APT)
Aptos is a layer-1 blockchain gathering momentum as users believe it could be much more scalable compared to competitors such as Ethereum, Solana, and Cardano. Using its parallel execution engine, Aptos claims that its blockchain can handle over 130,000 transactions per second, much faster than the 21 TPS that Ethereum can currently handle.
The Aptos network was built over three years with 350+ developers participating. The system allows programmers to seamlessly build decentralized applications on the network and quickly deploy them to the public.
The cryptocurrency was birthed from Diem's ashes, a project intended to be the blockchain from Facebook (now Meta). Ultimately, Meta canceled the project, but the developers had the opportunity to work alongside some of the best engineers in the world while working with Facebook.
Once Diem was canceled, the CEO of Aptos, Mo Shaikh, announced that they would launch as Aptos to put the ideas generated over the years into motion.
Why The Aptos (APT) Hype?
Aptos has been receiving a lot of attention recently due to the Venture Capitalist funding behind the project and its recent mainnet launch. In addition, the fact that the CEO and CTO, Avery Ching, are former Meta employees with extensive experience is attracting the attention of the crypto sphere.
The long list of venture capital investments in Aptos is pushing the project to the forefront of the industry. In July, Aptos managed to raise $150 million in a Series A round led by FTX Ventures. Before this, Aptos raised $200 million from VC heavyweights such as a16z, Tiger Global, and Multicoin Capital. Lastly, Binance Labs also provided significant investment, bringing the valuation for the project up to an incredible $4 million.
However, even with the fantastic project concept and the heavyweight backing, the recent media discussions for the project have not been entirely positive.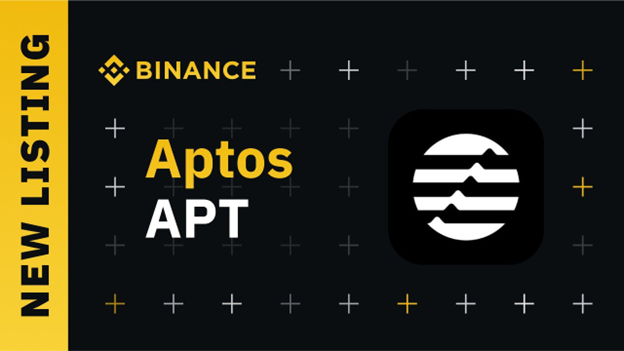 The token for the project, APT, recently went live, and top-tier exchanges started to list the project from day 1. As mentioned, Binance, OKX, Coinbase, and FTX all listed the token, with Binance and FTX also announcing that they would introduce perpetual futures contracts for APT.
Furthermore, the token was listed on secondary-tier exchanges such as MEXC, ByBit, Bitfinex, and Huobi.
The negative media discussion was primarily a result of the tokenomics behind the project. The team behind Aptos did not reveal its tokenomic structure until the token was launched – and for a good reason. Apparently, Aptos has a circulation of one billion APT. The problem is that 51% of the tokens are in the hands of the venture capitalists and another 190 million APT are with the core developers.
As you can imagine, Crypto Twitter was largely unimpressed with these tokenomics and started to voice their opinion;
It's not great that FTX/Binance etc are all listing Aptos without any tokenomics transparency at all. Surely it should be a prerequisite to listing something that users can have the basic information on what they're buying lol

— Cobie (@cobie) October 18, 2022
Uniswap Labs is valued at $1.66b. Aptos: $4B.
Sui: $2B.

Neither chain has executed a single transaction on mainnet, yet are worth more than the #1 DeFi protocol.

— Miles Deutscher (@milesdeutscher) October 14, 2022
aptos vc's absolutely livid they cant dump on retail, shaking violently

they've resorted to clubbing baby seals to calm themselves down

— gainzy (@gainzy222) October 18, 2022
aptos token distribution scheme is among the worst designs i've ever seen, and i've seen a lot

foundation 67.5%
team 19%
investors 13.5%

the only way coins get into "the community" (lol) is through arbitrary foundation distributions.

— olaf (@zxocw) October 18, 2022
What will be the most discussed IEO in 2023?
With Aptos making headlines, IEOs might be back on the menu heading into 2023. The fact that cryptocurrency projects are still managing to hit valuations above $1 billion is a good signal that the ongoing bear market might be reaching its final stages.
With that in mind, it's time to look ahead to projects that might make equal waves to Aptos in 2023. One particular ongoing presale with the potential to be one of the most successful IEOs next year is IMPT.
Why IMPT?
IMPT is a carbon credit ecosystem that helps individuals, businesses, and crypto projects to reduce their carbon footprints. Its Carbon Marketplace allows users to easily buy, sell, and retire carbon credits in a straightforward method. Most importantly, buyers can verify the carbon credits as genuine because they are hosted as NFTs on the Ethereum blockchain – making them entirely traceable.
The cryptocurrency industry continues to receive bad press due to the sheer amount of electricity it requires to secure the blockchain – pumping carbon dioxide into the atmosphere. With IMPT, these cryptocurrency projects can purchase verified carbon credits and offset their pollution to help push the cryptocurrency industry in a more sustainable direction.
In addition to the carbon marketplace, IMPT provides a method for shoppers to earn carbon credits while doing regular shopping. This will help them passively reduce their carbon footprints without changing their daily habits.
??CALLING #IMPT CREW ??

?? ANOTHER MILESTONE ACCOMPLISHED ??

? $5.5 MILLION USD RAISED ?

Hurry Up! We Are Selling Out Faster Than Expected! ?

DON'T SLEEP ON THIS ONE!! ?
? https://t.co/eImsV5jPbH pic.twitter.com/Ht3FkwDwj2

— IMPT.io (@IMPT_token) October 18, 2022
IMPT is currently undergoing a presale, which is selling out quickly. IMPT has already managed to raise $5.5 million in a bear market – just fifteen days after going live.