Bunicorn, an emerging AMM on Binance Smart Chain announces its readiness to integrate Chainlink's Verifiable Random Function (VRF). This move should help secure its VBUNI NFT Collectibles bringing about adequate trust and security for holders who lock their yields in the time vesting liquidable NFTs.
Bunicorn introduced a new NFT reward vesting model, which turns user's rewards into NFT collectibles. Further infusing the model with a gamified approach, Bunicorn generates these NFTs as unique Cryptokitties or Polkamon like artworks ranked in ascending degrees from Level 1 to 6 based on their rarity levels.
By adopting Chainlink's VRF, Bunicorn can transparently conduct the distribution of these VBUNI NFT Collectibles with the true randomness expected of any lottery ecosystem. Furthermore, chainlink''s VRF provides fair and unbiased randomness for dapp game's outcome, ensuring that all random number results are verifiable before becoming available to consuming smart contracts. With this, ecosystem stakeholders like VBUNI NFT collectible holders can be sure the card distribution process has been conducted in a provably fair manner with the freedom to verify it on-chain with cryptographic proofs.
Phuc Nguyen, Bunicorn's Founder & CEO, said
"Since day one, we have always been sticking with our philosophy to prioritize transparency and fair distribution of all forms for our users. Therefore, it is very critical for us to choose a trusted and capable randomness provider that shares the same vision and helps us fulfil our promise to the community. And we see Chainlink VRF as the most suitable ally on this trailblazing journey as convinced by their powerful portfolios with proven know-how."
Chainlink has emerged as the go-to infrastructure for blockchain and most especially, DeFi projects leverage it for its underlying oracle technology. As of May, over 300 blockchain projects have integrated Chainlink's decentralised oracle. NFT use cases as an offshoot of DeFi amidst the recent surge and flattening will continue to require tamper-proof technology as reference data. Bunicorn integrating Chainlink's VRF should further help strengthen the use case of NFTs where most have been dismissed as just fads. The growing decentralised gaming ecosystem should also take a huge boost as more projects and not just Bunicorn continue to integrate Chainlink's VRF.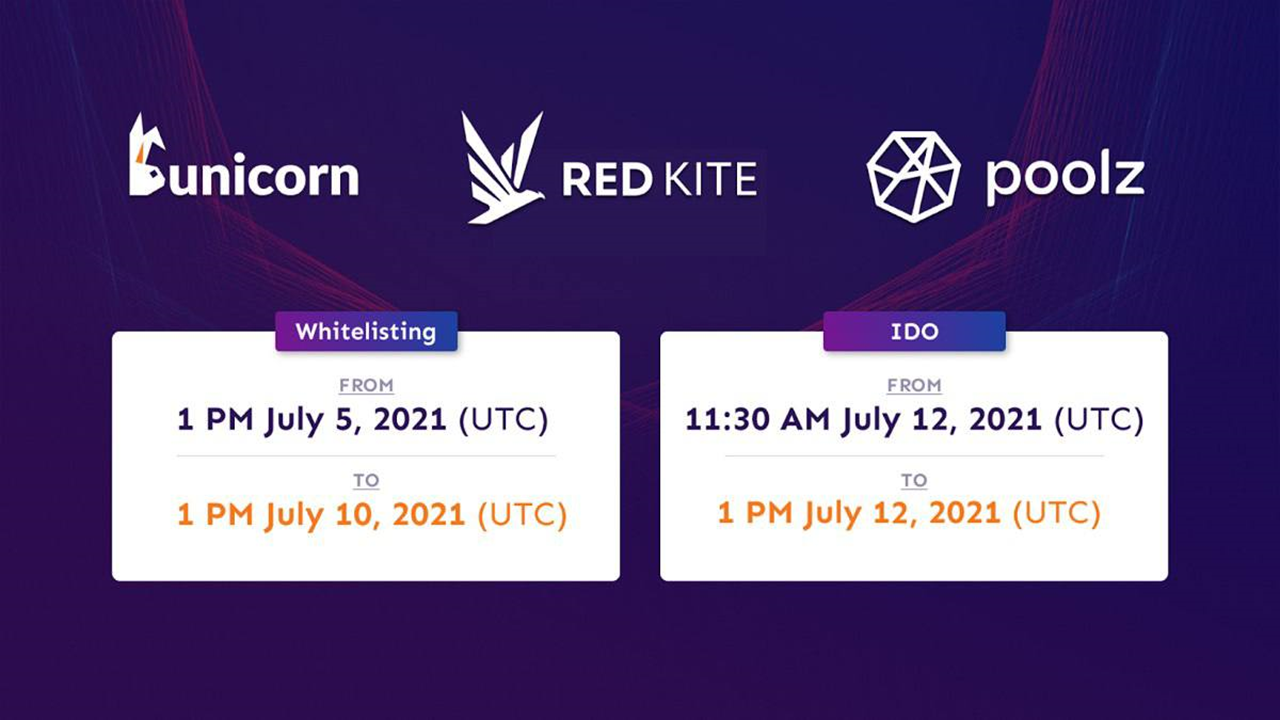 The Bunicorn team successfully raised $1.5 million in a private round and is now set to hold its IDO with an allocation of $200,000 in a bid to hit its targeted hardcap at $1.7 million. The IDO event will take place on 12 July on Red Kite and Poolz.