Dogecoin (DOGE) enjoys incredible support in the crypto space. It is a meme coin that's popular among celebrities and many others. One of its biggest supporters is the billionaire, Elon Musk. In 2023, many fans are wondering whether the token will be able to capitalize on this popularity to go past $1.
While that remains to be seen, investors have been looking at emerging coins to find the next big thing. One of these tokens is HedgeUp (HDUP). Experts believe that the presale token might have a better run than the likes of Dogecoin (DOGE).
Will the meme coin remain a meme?
Dogecoin's (DOGE) story is something of a fairy tale. The cryptocurrency was launched in 2013 as a fun alternative to the more serious and complicated digital coin of the time, Bitcoin (BTC). DOGE managed to attract a small and dedicated community on internet forums and social media platforms like Reddit and Twitter.
However, Dogecoin's value didn't grow for years (it was never meant to). The token even had a quiet 2017 and 2018, a period during which the market was bullish.
But things changed in 2021 when the token started gaining mainstream popularity and even attracted the attention of Elon Musk. Dogecoin's (DOGE) value grew by more than 5000% in a couple of months, allowing it to become a top 10 cryptocurrency, where it remains to date.
Today, it is trading at $0.07828. Many are wondering whether Dogecoin (DOGE) will pull another trick out of its hat and cross the much coveted $1 mark in the coming bull run.
Well, thanks to Musk's support, Dogecoin (DOGE) has added some utility. The cryptocurrency can now be used to pay for some SpaceX and Tesla merchandise. It is no longer just a meme coin, at least not 100%. But, is that really enough to push it to $1 before the year's end?
Experts remain skeptical about that. This is because a lot of people still consider Dogecoin (DOGE) to be just a meme coin.
The crypto asset also has a circulating supply of 140 billion tokens and more tokens are still being released every day. Such a high supply and consistent inflation will likely keep the price of the token well below $1.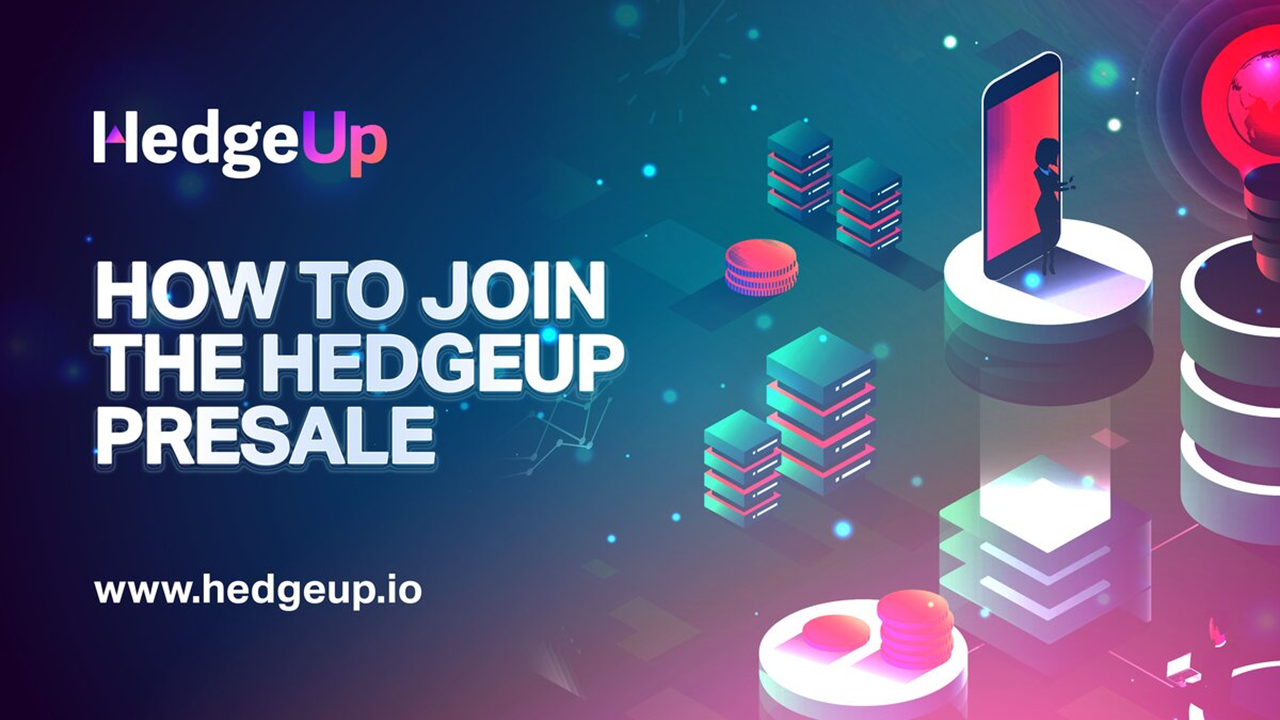 HedgeUp (HDUP) is the better investment
While not totally writing off Dogecoin (DOGE), crypto experts agree that newer Web3 projects with real utility will be better investments. At the top of this list is HedgeUp (HDUP).
HedgeUp (HDUP) is an investment platform where people can invest in alternative asset classes like gold, jewelry, artwork, and watches through NFTs. It is the first Web3 project of its kind ever created.
The HedgeUp (HDUP) team says the goal is to bring alternative asset investment into the world of crypto. That way, they hope to allow investors the opportunity to diversify their portfolios with less volatile assets that have more upside.
The platform's uniqueness has made HedgeUp (HDUP) one of the most sought-after tokens. Fortunately, HedgeUp (HDUP) is in presale, which means investors can buy it at a discounted rate. The token is currently being sold at only $0.020.
For more information about HedgeUp (HDUP)