The advent of AI in the crypto sector has seen a gradual shift from manual trading towards automated trading systems. Major financial giants such as JP Morgan and Morgan Stanley have taken notice and are now pouring resources into developing sophisticated AI trading bots. However, a new entrant, HedgeUp (HDUP), has already implemented this cutting-edge technology, putting them ahead of the curve.
Established Financial Giants Entering the Arena
The emergence of AI in financial trading is a significant step forward for the industry. This has piqued the interest of behemoths like JP Morgan and Morgan Stanley. Both institutions have embarked on an ambitious journey to develop and implement AI-powered trading bots that can automate trading and make investment decisions based on complex algorithms and predictive analysis. This move aligns with the current trend in the industry and will significantly impact the way trades are executed.
HedgeUp (HDUP) – Innovating Ahead
However, while these traditional banking powerhouses are just beginning their AI journey, HedgeUp (HDUP) has already incorporated AI technology into their platform. HedgeUp's (HDUP) AI-driven approach has allowed for automated trading, risk analysis, and optimized portfolio management, presenting an attractive proposition to both investors and traders. The platform has developed proprietary AI algorithms that analyze market trends, predict price movements, and facilitate data-driven investment decisions.
AI-driven Alternative Asset Investment
HedgeUp's (HDUP) AI tools extend beyond mere trading. They play a crucial role in democratizing alternative asset investments, which is a core mission for the platform. These tools provide users with insights into asset performance, risk management strategies, and diversified investment opportunities. HedgeUp's (HDUP) AI capabilities have been fundamental to its swift rise in popularity and its recent presale success, demonstrating its foresight in harnessing the power of AI.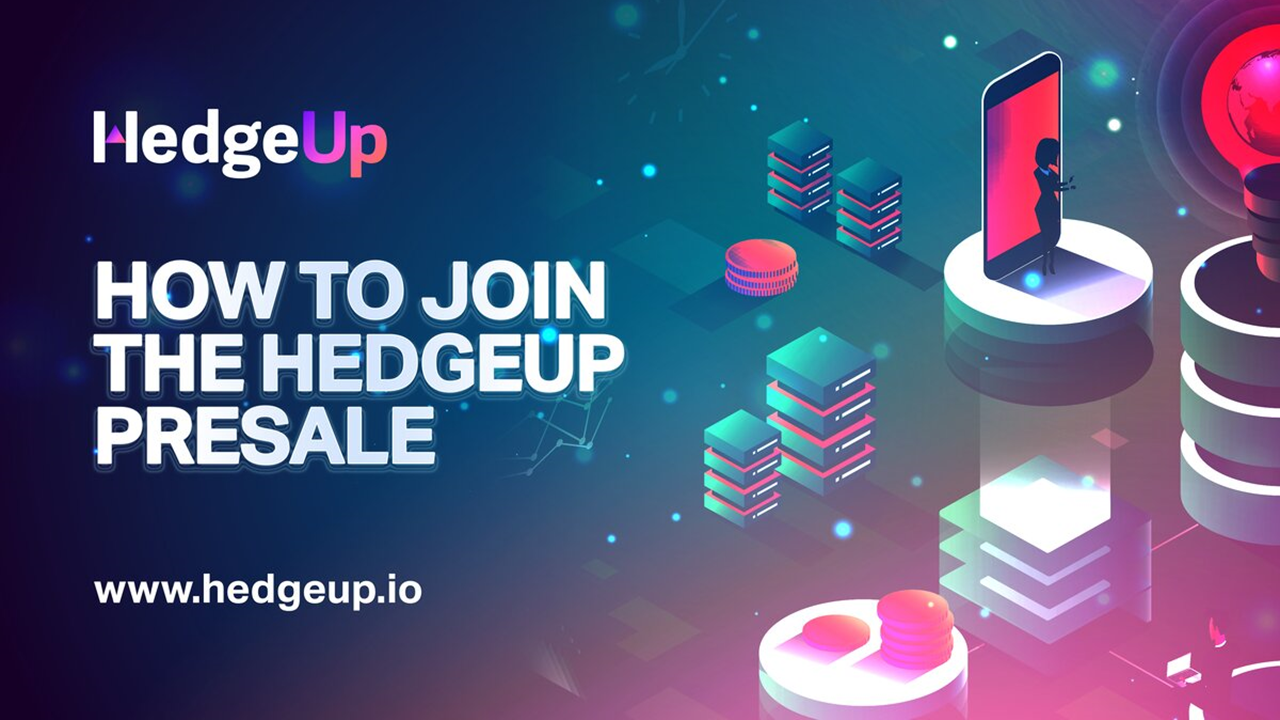 AI: The Future of Crypto Trading
The integration of AI in crypto trading heralds a new era in the industry. With AI-driven platforms, investors can now make informed decisions, manage risk efficiently, and optimize returns. HedgeUp (HDUP) is currently a frontrunner in this technology shift, boasting an AI-optimized platform that aligns with the future direction of the industry.
Conclusion – HedgeUp (HDUP) Leading the AI Race
The shift towards AI-powered trading is a monumental leap for the crypto industry. While financial heavyweights like JP Morgan and Morgan Stanley are in the early stages of their AI journey, HedgeUp (HDUP) is already leveraging this technology, putting them a step ahead in this industry evolution.
HedgeUp's (HDUP) innovative application of AI has allowed the platform to offer superior services and redefine the approach towards alternative asset investments. The platform's successful presale and the planned launch of an NFT marketplace underline its potential and popularity amongst crypto enthusiasts.
The future of crypto trading will undoubtedly be shaped by AI, and HedgeUp's (HDUP) early adoption of this technology demonstrates its potential to continue leading this sector. As more financial institutions start embracing AI, platforms like HedgeUp (HDUP) will be recognized for their pioneering role in the integration of AI in the crypto space.
For more information about HedgeUp (HDUP) presale use the links down below: