B2Broker is pleased to announce new pricing models for our key products — B2Core, MarksMan, and B2Trader. All three packages have been adjusted in order to make them more affordable and accessible to more businesses. This move reaffirms that we are committed to providing world-class software solutions tailored for brokers and traders. Thank you for your continued support!
Changes in Fees
Setup costs are no longer a problem for B2Trader, MarksMan, and B2Core users, because these fees are no longer applicable to any of the three products. Customers would save significantly as they previously paid $25,000 for B2Trader and $2,000 for MarksMan. By eliminating setup costs, clients will have easier access to the solutions at a reduced cost. Furthermore, eliminating setup fees simplifies the move from one product to another based on the customer's demand. Ultimately, this is a win-win for all parties.
As we want to do away with setup fees and reduce costs for our clients, we decided to revise our service agreement. New clients will be required to pay an upfront fee of three months of using B2Trader, Marksman Liquidity Hub, or B2Core. By making this change, we will be able to streamline our billing process while also offering our clients significant cost savings and a variety of innovative services.
Customers of B2Trader no longer have to pay for AWS Invoice separately. The B2Broker company itself will cover the costs associated with providing such an excellent service. Our clients only need to pay the monthly fee for their chosen package. We believe this change will provide our customers with a better financial management experience and assist them in saving money.
Product Improvements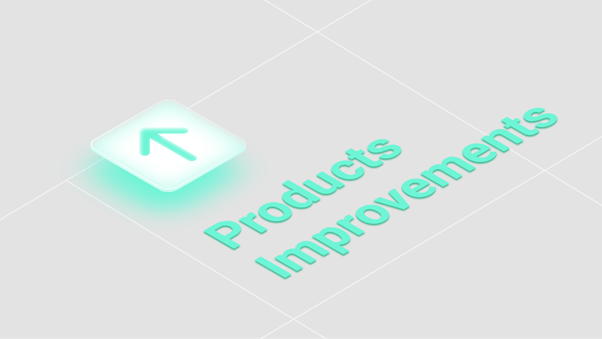 In order to enhance the client experience, B2Broker has revamped B2Trader's packaging system. That's why all packages now offer the same features, with the only differences being the number of instruments and order book depth. Standard packages are appropriate if you need a small order book and a limited number of pairs. The Enterprise package lets you list 100 pairs and 100×100 order books if you need to have many instrument options on your platform.
Additionally, the MarksMan Liquidity Hub Advanced package has been upgraded to remove restrictions on a number of supported external liquidity providers. It is expected that this change will be helpful to our clients, enabling them to work more efficiently and with greater flexibility. With this update, clients have the option of partnering with an array of external liquidity providers, allowing them to benefit from competitive pricing.
Furthermore, B2Core now includes a new feature: Customer Support Queues! There is a usual queue for Standard and Advanced clients and an additional separate queue for Enterprise clients. We have alerted all teams and have begun assessing requests. All Enterprise package tasks will be given top priority. We believe that this new system will allow us to serve our customers more effectively.
Other than that, all "coming soon" package features have been deleted to make it more clear and plain about what features we provide. This implies that the package now only displays the features that are currently accessible. We work hard to be upfront and honest with our clients about their possibilities in order to aid them in making informed decisions.
We have updated all system integrations and added new features to offer you a more accurate picture of the product capabilities. These improvements will undoubtedly enhance your experience and make it easier for you to utilize the services we offer.
The Prices
The pricing structure for B2Trader, MarksMan, and B2Core has also been updated. Since there are no longer any setup fees or additional charges for services, the pricing now looks like this:
For B2Core, the Standard package is $1,000 USD/month, the Advanced package is $1,500 USD/month, and the Enterprise package is $2,500 USD/month.
For B2Trader, the Standard package is $6,000 USD/month, the Advanced package is $8,000 USD/month, and the Enterprise package is $10,000 USD/month.
For MarksMan, the Standard package is $1,000 USD/month, the Advanced package is $2,000 USD/month, and the Enterprise package is $3,000 USD/month (plus Hedging Trade Volume).
There is a great deal available for subscribers who decide to sign up for an annual subscription. You will get three free months for committing to a full year. So, in other words, instead of paying for 12 months, you will only have to pay for 9.
Bottom Line
As an industry leader in trading and liquidity software solutions, we strive to continue to deliver high-quality solutions for all of our clients. That's why we've made significant changes to our pricing models so that the prices stay fair and affordable to all businesses. If you're looking for something tailored specifically to your needs, now is the perfect time to explore B2Broker and review what we have available. Also, our products are constantly updated with new features, so stay tuned! If you have any questions, please don't hesitate to contact us.