In an unexpected turn of events, Russia has scrapped plans for a national cryptocurrency exchange. While this decision has sent ripples through the financial markets, a new global player, HedgeUp (HDUP), is turning heads as it prepares for world domination, migrating its platform to the Stellar blockchain network.
Russia's Cryptocurrency Rethink
Russia's government had previously voiced strong interest in establishing a national cryptocurrency exchange to foster a robust digital economy and offer a regulated platform for crypto transactions. However, recent policy changes indicate a move away from this direction. While this has raised eyebrows within the crypto community, it's a reminder of the volatility and regulatory complexities surrounding the establishment of state-operated cryptocurrency exchanges.
HedgeUp (HDUP) Gears Up for Global Expansion
As Russia reassesses its cryptocurrency plans, HedgeUp (HDUP) is preparing to expand its global footprint. HedgeUp (HDUP), a crypto platform with a growing reputation for innovative and comprehensive services, recently announced that it would migrate to the Stellar blockchain network. This move is part of a broader strategy to position HedgeUp (HDUP) as a global leader in the crypto industry, offering a range of blockchain services on a global scale.
Why Stellar?
The decision to migrate to Stellar is not without reason. Stellar is an open-source blockchain network designed for scalability and cross-border transactions. Its interoperability and high-speed transaction capabilities make it an excellent choice for platforms like HedgeUp (HDUP), intending to serve a global clientele. This strategic move places HedgeUp (HDUP) at the forefront of blockchain innovation, leveraging Stellar's advanced capabilities to expand its reach and enhance its services.
HedgeUp's (HDUP) Global Ambitions
HedgeUp's (HDUP) migration to Stellar is a clear indication of its global ambitions. As an inclusive platform, HedgeUp (HDUP) aims to offer its services to a wide range of investors, from seasoned traders to crypto newcomers. The move to Stellar will enhance HedgeUp's (HDUP) ability to handle high-volume transactions, expand its market reach, and deliver seamless, cross-border crypto transactions.
HedgeUp's (HDUP) Evolution in the Crypto World
HedgeUp's (HDUP) strategy goes beyond mere global expansion. As the platform prepares to dominate the global stage, it's evolving to meet the needs of the modern investor. HedgeUp (HDUP) is not just an exchange; it's a comprehensive platform that offers AI-powered trading, alternative asset investments, and an upcoming NFT marketplace. This positions HedgeUp (HDUP) as a versatile player in the crypto market, ready to adapt and thrive in an ever-evolving landscape.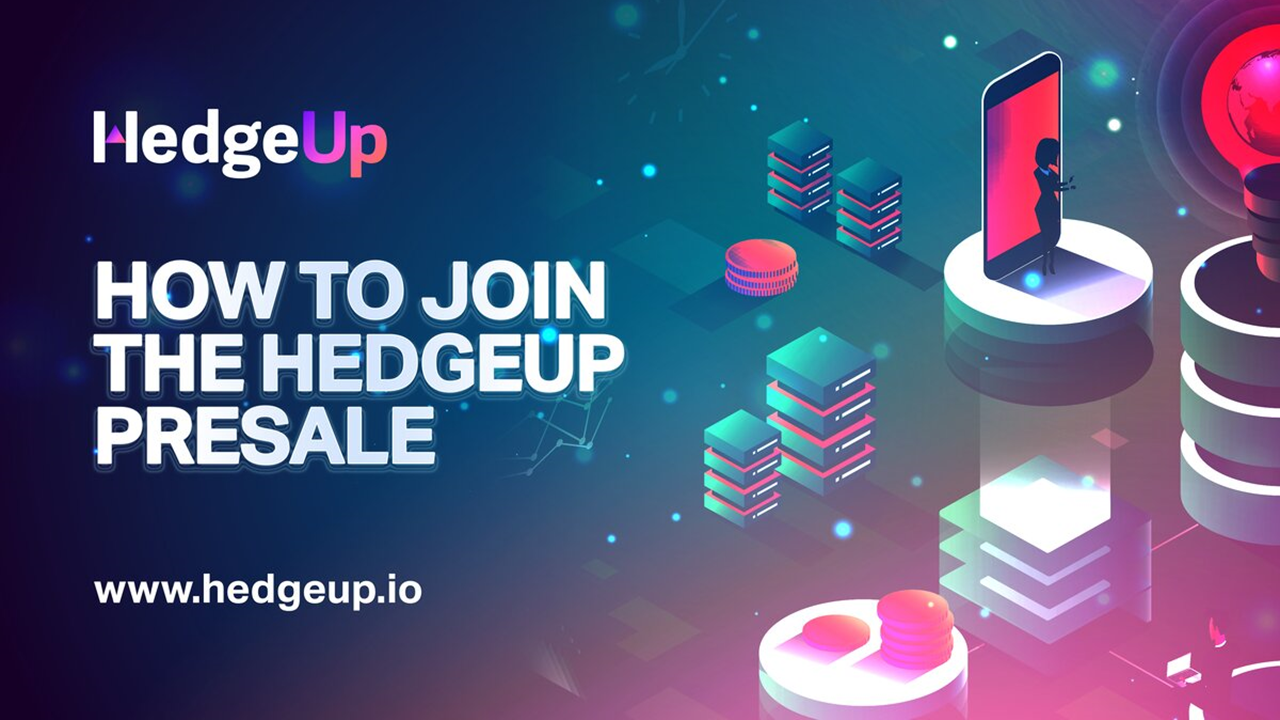 Conclusion
In conclusion, while Russia's decision to scrap plans for a national cryptocurrency exchange is surprising, it underscores the complexities surrounding state-backed crypto initiatives. However, this has not deterred platforms like HedgeUp (HDUP) from driving forward with ambitious plans.
By migrating to Stellar, HedgeUp (HDUP) is preparing for global domination, setting its sights on providing an advanced, secure, and inclusive platform for the global crypto community. The platform's forward-thinking strategy and commitment to harnessing the potential of blockchain technology underscore HedgeUp's (HDUP) readiness to lead in the global crypto space. As the platform continues to evolve and grow, all eyes are undoubtedly on HedgeUp (HDUP)  as it sets out to dominate the world of crypto.
For more information about HedgeUp (HDUP) presale use the links down below: