Solana appears set to fall behind FTX Token if current trends continue – while new crypto analytics and intelligence platform Dash 2 Trade could soon overtake struggling Decentraland which has had a terrible 2022.
SOL has long been a favorite for crypto investors and traders alike but the layer-1 blockchain had been struggling below $30 – for only the second time since July 2021 – before a surprise pump took it back above that level
SOL and FTX
FTX is a centralized exchange built on Solana that is fast catching the blockchain.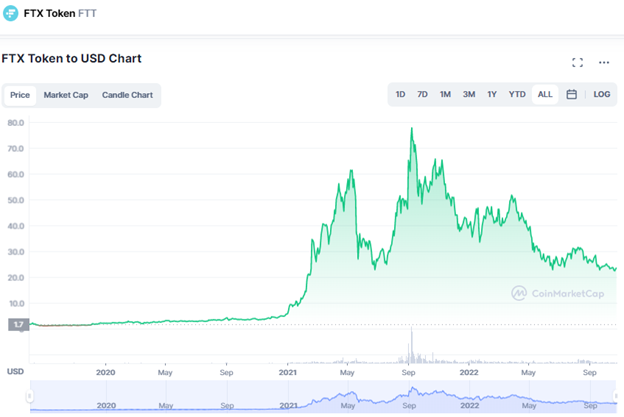 Solana has long been in and around the crypto top 10 by market cap, with a current total of $15 billion.
FTX now has an $8 billion market cap and its native FTT token could eventually flip SOL if sentiment – which is relatively bullish for FTT and bearish for SOL – continues.
Decentraland Struggles
Another major coin that is struggling is Decentraland's native token MANA.
During its 2021 bull run peak, the coin was trading at more than $5 and the project had a marketcap of nearly $6 billion.
However, the MANA is currently trading at around $0.60 – nearly 90% down from those highs – with a market cap of just $1.4 billion.
Furthermore, the Decentraland metaverse is struggling to attract players, with less than 7,000 in the last month according to DappRadar.
What is Dash 2 Trade?
One exciting trending crypto project is Dash 2 Trade, which sold out the first phase of its presale in just three days, raising nearly $2 million.
The project aims to help crypto traders and investors make better decisions with their holdings and maximize potential profits.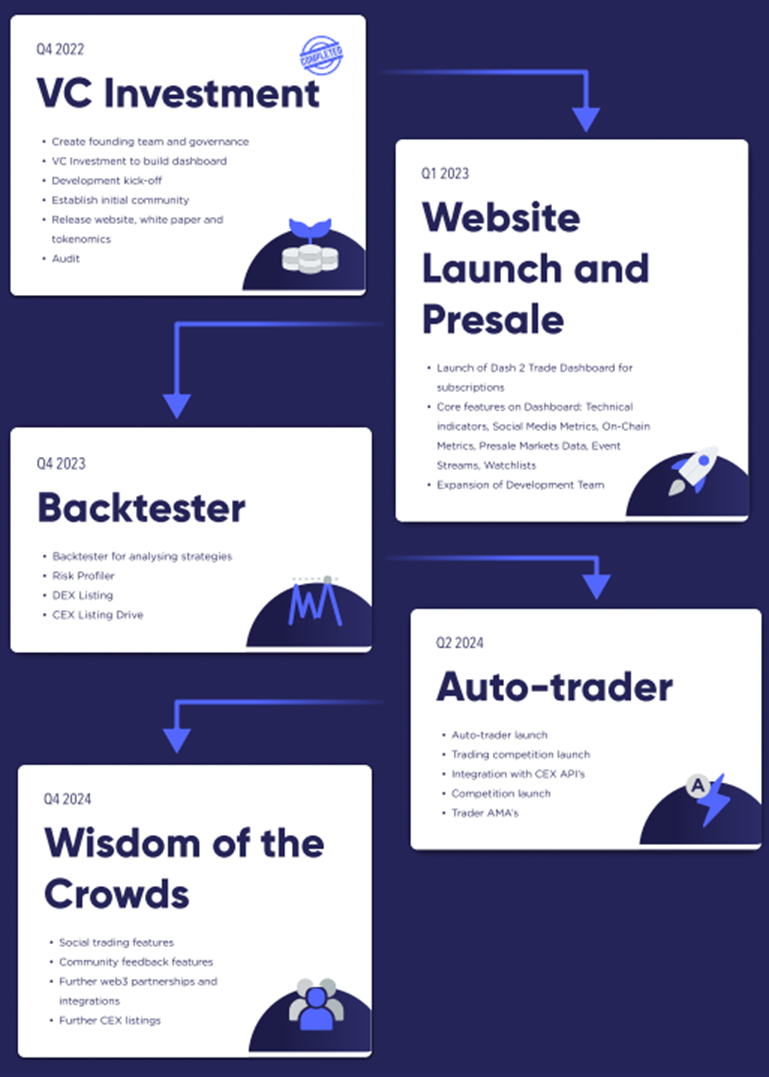 It will do that through a range of metrics and data points – sending out trading signals for buy and sell opportunities, and spotting trends in the market by tracking social sentiment and on-chain analytics.
The dashboard will also include a bespoke scoring system to rank the best crypto presale projects, giving them a score out of 100 from a variety of insights.
There will also be alerts for new coin listings, while traders can utilize a range of tools to strategize, test them in real-time without risking capital, and discuss insights and metrics with other traders.
The presale, currently in phase 2, has nine phases in total with the price rising from $0.0467 to $0.0662 – a 39% increase.
More information can be found in the whitepaper or the Dash 2 Trade Telegram group.
How Does Dash 2 Trade Work?
The project, which has a doxxed and KYC-verified team, platform has a three-tiered monthly subscription model that grants access to certain features:
Free: Users have access to the market data terminal, offering tier-one pricing information
Starter: For 400 D2T monthly tokens, users gain access to advanced on-chain data and basic insights into crypto presales. There is also access to automated trading tools and a members-only Discord.
Premium: For 1,000 D2T tokens monthly – or with a 20% annual discount – Premium subscribers get access to all features such as full on-chain data, whale wallet alerts, and pro-grade market indicators.
How to Buy Dash 2 Trade
Step 1 – Download Crypto Wallet
Investors will need a crypto wallet – we recommend downloading the Trust Wallet app on mobile or the MetaMask browser extension on desktop. Both are free.
Connect to the Dash 2 Trade website and sign in.
Step 2 – Acquire ETH
Investors will need to hold ETH or USDT in their wallet.
It can be transferred from an exchange or investors can buy ETH directly, via Transak, on the Dash 2 Trade website.
Step 3 – Buy D2T Tokens
Once there is ETH or USDT in the wallet, select 'Buy with ETH' or 'Buy with USDT' and enter the number of tokens to purchase – allow for Ethereum's gas fee.
Tokens will be stored on the Dash 2 Trade until the presale ends, when they can be claimed.