2022 has seen a veritable perfect storm for Bitcoin miners, with the crypto crash and the global energy crisis combined with regulatory concerns and a pressure to switch to sustainable solutions. We'll look at each of the challenges in turn and how miners can innovate to survive.
Bitcoin price and decreasing mining revenue
Bitcoin mining revenue is calculated by multiplying the number of new BTC coins mined during a period by the average BTC price over that period. As shown in the diagram by Ycharts, the daily revenue has been in decline for a whole year, dropping from $74 million a day in October 2021 to just $22M a day in October 2022: a dramatic 70% fall.

In the same period, the price of Bitcoin has also declined 70% from the ATH of $69,000 to $20,000. Using an Antminer S19 with its 110 Th/s (without overclocking), power consumption at 3,250 watt, and price per TH at $33.64, it would take you a year and a half to achieve a positive ROI.

The breakeven period can be dramatically reduced via overclocking – one of the solutions for increasing profitability that we'll discuss later in the article. Thanks to unified solutions like custom ASIC firmware by BiXBiT DEV Team, it's possible to boost a miner's hashrate by 50%, downvolt the machines and cut energy consumption.
Bitcoin hashrate ATH
As the price of BTC stagnated, the overall network hashrate has been increasing. On October 3, it reached an all-time-high of over 245 exahash. Mining difficulty has been rising accordingly, meaning that it takes more computing power than ever to mine one Bitcoin.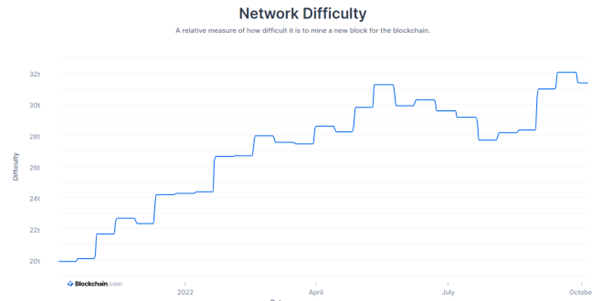 Credit: Blockchain.com
At the same time, the average cost of production has hit $12,140, according to Glassnode. Miners' operating margins are now lower than at any point since January 2021, and smaller operations without access to economies of scale can end up mining at a loss. Of course, this could also be an interesting entrypoint – as they say, 'be greedy when the others are fearful'.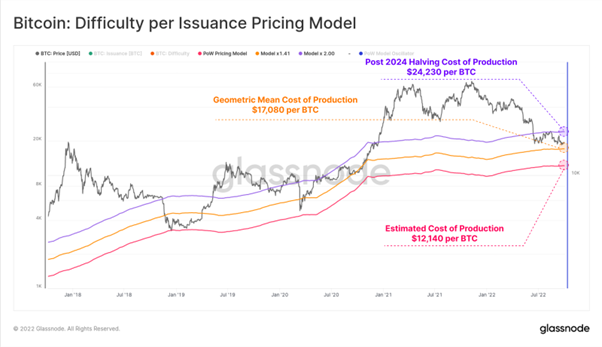 Credit: Glassnode
The alternative is turning the equipment off altogether to wait for better prices – or installing innovative solutions to boost efficiency, such as BixBit's immersive cooling cells.
Rising electricity prices
According to the World Bank, the price of energy can grow by as much as 50% year-on-year in 2022. In the US, the increase can amount to 7.5% for residential properties – but perhaps more than that for miners. This will further squeeze mining farms' profit margins.
The drive for sustainability
Back in May 2021, BTC crashed after Elon Musk announced that Tesla would stop accepting it over environmental concerns. Since then, miners have been feeling the pressure to go green – even more so now that governments everywhere are looking to cut CO2 emissions and energy consumption.
Miners are reluctant to switch to costly solar or wind power, but some sustainable solutions are surprisingly simple and efficient. For example, using immersion cooling and performant firmware can double an ASIC's lifespan.
In addition, BTC mining can serve as a grid resource, consuming extra supply where it is needed and generating demand for renewable energy that otherwise would go unused. Also, miners and grid operators can strike up mutually beneficial agreements where miners incentivize power facilities to operate at the higher capacities even when the demand from other consumers is low and then disconnect from the grid when the demand peaks.
To wield a positive effect on the environment, miners don't necessarily have to leverage renewable energy. A good example is when oil producers stop burning the associated gas and channel the same into the gas turbines. The electricity, generated by the turbines, is used to power up containers with the mining units like those from BiXBiT. The produced heat can also be used to warm house, office and greenhouse space, while also allowing users to cut down their electricity bills by up to 30% and reduce the overall cooling-related expenses.
A sustainable survival guide for 2023
Smart overclocking
Overclocking means overriding an ASIC's or a GPU's official hashrate and power draw limits to increase performance or cut electricity costs. Safe overclocking implies using special firmware. For example, the custom firmware for WhatsMiner (MicroBT) and Antminer (Bitmain) provided by the BiXBiT DEV team comes with automated monitoring system (AMS), with antivirus  and helps boost hashrate by up to 50% or downvolt the machine.
Optimize energy efficiency and cooling
Cutting-edge technologies like immersive cooling can increase an ASIC's performance by up to 40% and its lifespan by 100%. Instead of stock fans, a special dielectric liquid is used to remove heat from the equipment. So far very few companies offer immersive solutions, including BiXBiT, which produces cells for ASIC, GPU, FPGA.  The resulting heat can be reused, ensuring effective application of cooling systems for eco-friendly mining.
Utilize extra heat
ASICs generate a lot of heat, which can be used productively to save or even earn extra money. For example, you can heat your home, office, or even a swimming pool. It's also possible to heat greenhouses and keep your tropical plants warm in winter.
Here's what an expert with BiXBiT's development office has to say:
"Potential industrial applications are also very interesting, as many manufacturing facilities require that the air be kept at a certain temperature. A mining farm installed in the basement of a factory can deliver just that. Though this isn't a solution that a small-scale miner can easily negotiate, in the future we may see more partnerships between miners and manufacturers."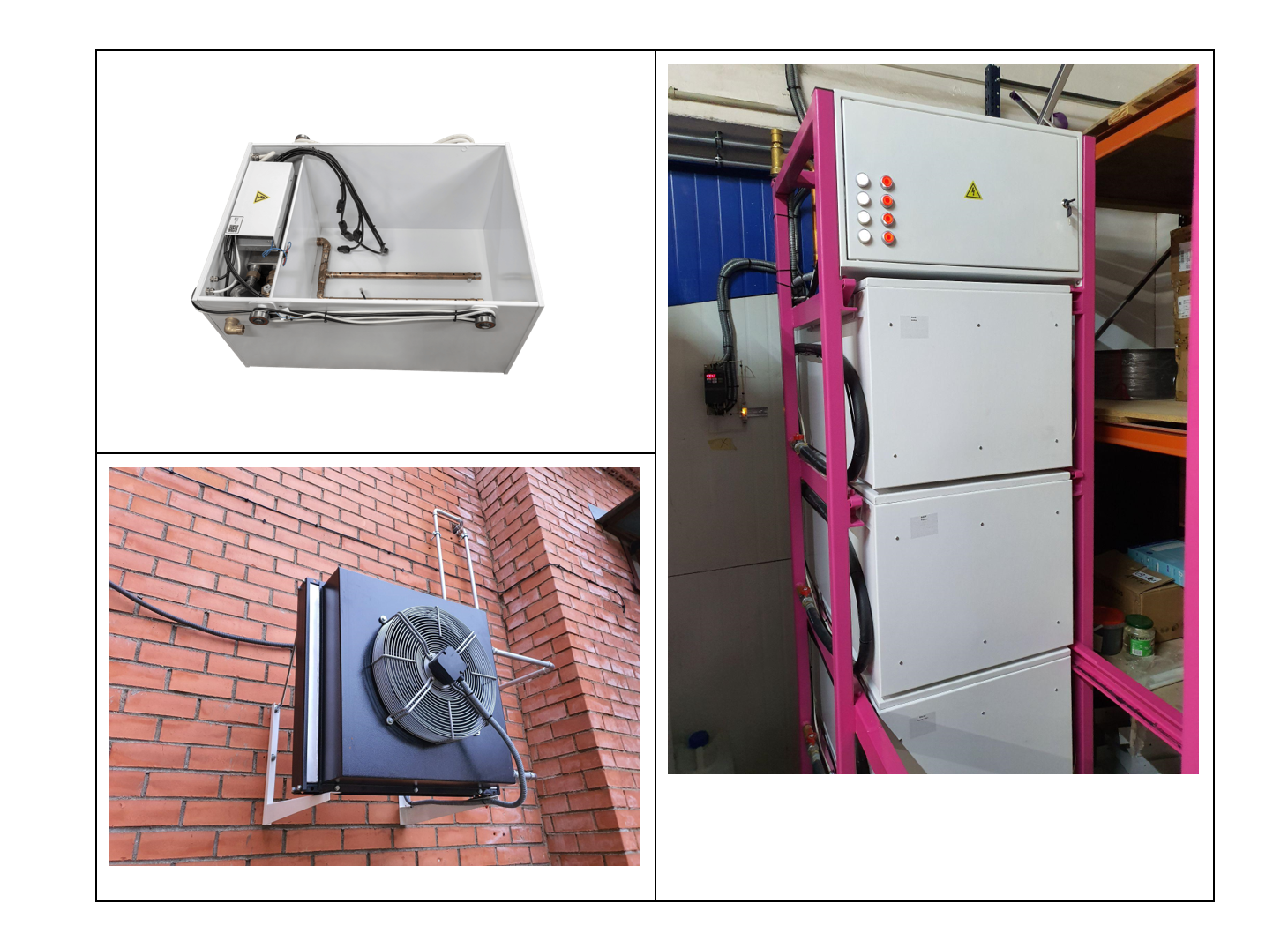 Credit: BiXBiT

Wait for the next rally to sell
In many countries that regulate Bitcoin mining, the revenue is taxed at its market value at the moment when it's generated. This means that if you mine a BTC when its price is $30,000, that will be the taxable amount – even if the price drops to $20,000 by the time you have to make the tax payment. This means that it makes sense to wait before selling one's mining rewards, if economically possible.
In conclusion
With 2 million more bitcoins left to mine, the industry isn't about to die – but many individual operations will be forced to close. Nobody knows how long the recession will last or when electricity prices will go down.
Instead of trying to wait the storm out, smaller miners should go for unified sustainable solutions. This can help stay afloat and even general profits in the bear market – and build up the resources for the new market cycle.
Image by Лечение Наркомании from Pixabay