Meme coins have plenty of gripping rags-to-riches tales to tell. The ongoing meme coin craze is mostly fuelled by these stories of multifold returns that can inspire even timid investors to take the plunge into crypto.
On the flip side, they have been startling investors with catastrophic overnight losses. It is less heard of, however. The skewed narration of the meme coin pump worsens the situation. Investors need to have a good understanding of the potential risks and downsides of meme coins to make judicious market decisions.
Wild Swings Make Meme Coin Investments High-Risk
Crypto assets have long been highly volatile. But the market has been moving ahead more or less in a predictable direction this year. The exception is meme coins, which can take wild swings in a matter of hours. Regardless of where the coin is headed, you're in for a shock.
That's how explosive the market is.
While seasoned and conservative investors like to keep volatile assets at a distance, there is a new generation of investors who can't get enough of them. The meme coin craze that wouldn't die down reveals their fast-growing influence in the market. Their decisions are based on social media trends and sentiments rather than fundamental or technical analysis.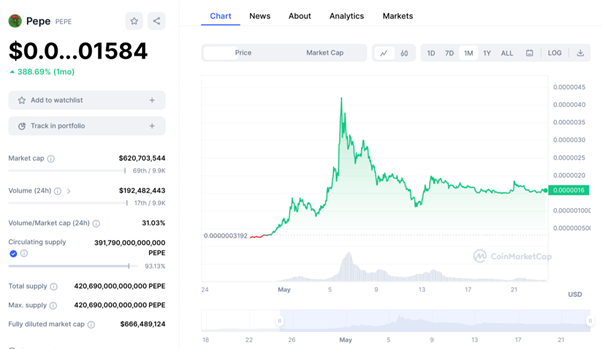 Pepe price overview, 23 May 2023, CoinMarketCap
Some of the biggest meme coin pumps were kindled by Elon Musk's tweets. In fact, you can expect a bull run in the market every time Elon Musk mentions Dogecoin or any other meme coin for that matter. The recent LADYS and NOMEME pumps are good examples.
The success of meme coins has led to a surge in speculative trading, which is not healthy for the market or its reputation in the long run. Turning trading into gambling will backfire sooner or later. In fact, a majority of investors who dive into the market unguarded have been making more losses than profits from their reckless investments.
The Regulatory Landscape Doesn't Look Promising for Meme Coins
Regulations around cryptocurrencies and NFTs are still in the developing phase. Governments are still apprehensive about them. The high volatility of meme coins doesn't help the situation. In fact, it feeds the negative narrative.
To give you a better perspective, Pepe has lost 63.29% since hitting an all-time high on May 05, 2023. Milady Meme Coin, on the other hand, has lost 72.36% since May 11, 2023. Ben has lost 36.15%. You get the drift.
Established meme coins like Dogecoin and Shiba Inu are in no better shape. Although they have managed to maintain their status as the world's largest meme coins, they have also struck loyal investors with painful crashes.
While meme coins are excellent tools for branding and building awareness around a project or product, they are risky investments. The reason is quite obvious. Most meme coins come with no utility. In fact, meme coins like Pepe and LADYS are marketed for their lack of utility. Shitcoins, as they are called, are unlikely to get the legal nod.
Moreover, shitcoins won't stand the test of time without anything solid supporting their value.
So, Are Meme Coins to be Shunned?
That depends on your risk-reward appetite and the utility of the token in question.
If you're looking to take advantage of the crypto market volatility, it doesn't get better than shitcoins. They may be useless. But they can get you 1000-5000% returns as the recent shitcoin pump proved. Don't forget, they can also bring you equally shocking losses.
Meme coins that come with market-relevant utility have lower risk when compared to shitcoins. While they tap into the meme coin hype to go on steep bull runs, they also manage to sustain demand and in turn value if the underlying project is robust.
Two good examples are AiDoge and Copium.
AiDoge is a meme coin that is widely predicted to kindle a Pepe-like explosion soon, judging by its fast-moving presale. You may have come across this token multiple times on social media platforms or crypto news sites. The meme coin went viral within a few days of its project announcement – for the right reasons.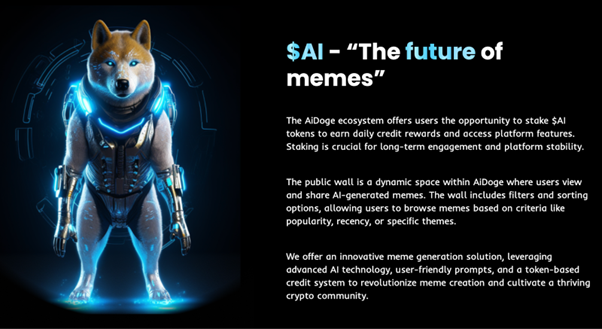 To begin with, AiDoge has its foot in three of the hottest trends of this millennium. That is AI, memes, and meme coins. The AI-powered Web 3.0 platform makes memes for you within minutes based on your text prompts. The native token $AI powers the platform's credit, payment, and reward systems. As you can see, $AI wouldn't just be another meme coin with no utility or purpose.  It is underpinned by its integral role in the AiDoge ecosystem.
It's official #AiDogeArmy! 🔥

Stage 16 of the #Presale has sold out and we have raised over $11.6 million 🤯💥

Only 4 stages of the presale left! ⏰

Act fast and secure your $AI before time runs out! 😎
👉 https://t.co/5j5tt4smcs#MemeCoin #Crypto $PEPE $FLOKI $DOGE $BTC pic.twitter.com/mCykQhyosB

— aidogecrypto (@aidogecrypto) May 22, 2023
At the time of writing, the AiDoge presale has broken past the $12M milestone, which is more than what most cryptocurrencies manage to secure in a lifetime. It strengthens the possibility of an 800-1000% explosion for the token on exchange listings. One of the key highlights of AiDoge, apart from its utility, is virality.
Not just the virality of memes and meme coins, but also AI. If the platform unfolds as promised in the white paper and roadmap, AiDoge has the potential to follow in the footsteps of AI platforms like ChatGPT and Dall-E.
Copium, the latest meme coin sensation that went 500% up the charts within hours of going live, is another reliable meme coin to buy now. It is a good short-term as well as long-term investment.
The team, led by experienced developers and OGs, is firm about its decision to not turn Copium into another fleeting crypto sensation like most meme coin assets. Its goal is to bring generous returns to investors who missed out on past meme coins or lost a lot of money to them. In fact, it is themed around "coping" with missed opportunities.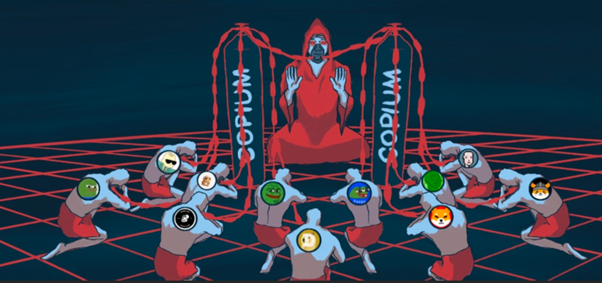 The key highlights of Copium are its unique theme and delivery, which are designed to win a young, hungry audience. The community is built on humor and fellowship, encouraging members to navigate the unpredictable crypto landscape together.
Copium stands ahead of other meme coin projects in terms of marketing too. The exclusive, invitation-only presale limited to just 200 influencer investors that preceded the token launch on Uniswap is the first of its kind. Given that the first circle of investors is well-known in the crypto market, the community is rapidly building. The launch was followed by a unique NFT drop, which again encourages investors to hold and increase their holdings.
The token is expected to gain strength in the coming days and kindle an explosive bull run. But what makes it different from other shitcoins is its stability.
Blue-chip Cryptos Will Largely Remain Dormant for the Rest of this Year
Mainstream cryptocurrencies have been more or less dead for a month. There is not a lot of action. That is understandable, given that top cryptocurrencies like Bitcoin and Ethereum are highly saturated.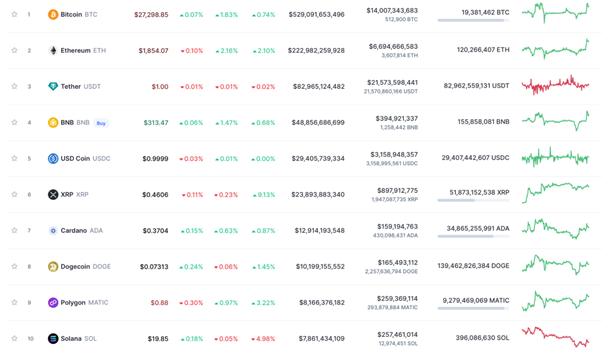 Market overview, 23 May 2023, CoinMarketCap
For example, Bitcoin has slipped 1.3% down the chart in the last thirty days. Ethereum, on the other hand, has lost 0.9% in the same timeframe. Other prominent altcoins like Dogecoin, Solana, Polkadot, BNB, Polygon, and Cardano, also lack energy.
The lukewarm performance of these assets explains why investors are piling in on meme coins. But the new shift doesn't just favor meme coins. Investors are leaving established cryptocurrencies for emerging projects that power interesting new use cases as well.
Utility Cryptos Will Bring Big Returns in 2023
The new-age investor is interested in cryptocurrencies that have powerful use cases. Rather than following the herd and investing in blue-chip cryptos or shitcoins, they prefer to unearth hidden gems.
The grand reception of utility-rich assets like Ecoterra, yPredict, and Launchpad XYZ confirms the trend. Market analysts believe that these presale cryptos can bring higher returns to early investors. First and foremost, they have a larger room for growth since they have yet to be launched. But that doesn't make all presale investments safe and reliable. The interest in the above cryptocurrencies is primarily driven by their market-relevant use cases.
For example, Ecoterra is the native crypto of a recycle-to-earn platform of the same name. It is also a cryptocurrency on the radar of mainstream brands and celebrities. The project's goal is to promote recycling, circular economy, and carbon offsetting through blockchain technology and crypto rewards.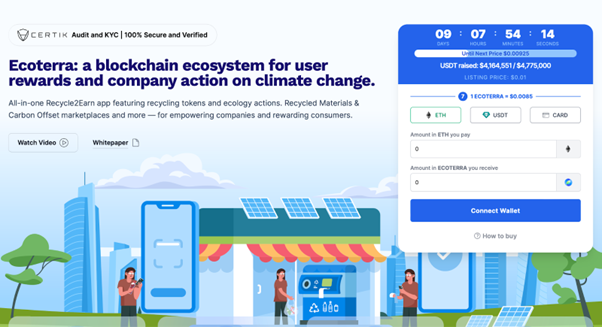 While there are plenty of crypto projects centered around climate action, Ecoterra is the first to introduce a tangible recycling solution. The niche is avoided for its challenging execution. Despite that, recycling is one of the key pillars of climate action and needs to be encouraged.
🚨Attention everyone

We made it to the 4.1 MILLION milestone 🍾🎉

Thank you for supporting us and being part of the #EcoCrypto revolution ♻️

Only $600K left until presale stage 7 ends – Join our #Presale now ⬇️https://t.co/1fYkPOsPYG pic.twitter.com/0Mrddwfbbe

— ecoterra (@ecoterraio) May 22, 2023
This underscores the market relevance of Ecoterra and why it can emerge to catalyze widespread crypto adoption this year. Moreover, Ecoterra targets a broad audience of environmentally-conscious individuals, socially responsible small businesses, large corporations, industries, governments, and non-governmental organizations (NGOs).
The next is yPredict – an AI-powered app that offers monthly subscriptions to data-driven insights, proven analytic metrics, and predictive marketplace trends. They are curated by the DAO from leading AI developers and quants through a crypto reward mechanism. yPredict will come in handy for traders who find it difficult to navigate the crypto market dominated by algorithms and bots. The description fits a majority of the market participants and therein lies the large growth potential of YPRED tokens.
Launchpad XYZ opens another interesting early investment opportunity now. It is dedicated to lowering the entry barrier to a wide range of Web 3.0 sectors and investments, including Non-Fungible Tokens (NFTs), utility tokens, Web3 presales, play-to-earn, and metaverse to name a few.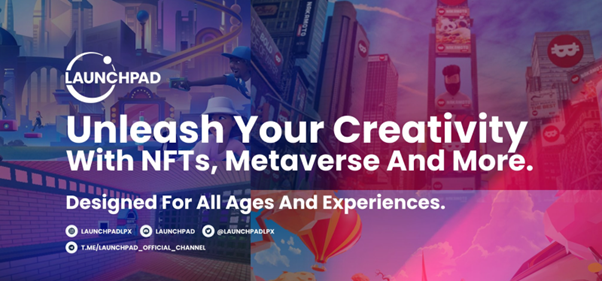 As cryptocurrencies penetrate the masses, a hub like Launchpad XYZ is the need of the hour. The project aims to bring the next wave of users to Web 3.0.