By the time the crypto market comes out of the long-drawn winter of 2022, most cryptocurrencies would've undergone a fair correction. And if this year is any lesson, the market will shift its focus from buzz to innovation in 2023.
What cryptos will rule a value-driven market — meme coins, green tokens, or ETH challengers? Let's find out.
The Year of Green Cryptos
The crypto industry, which has long been criticized for its enormous energy consumption and carbon emissions, is now on a greener, cleaner path. A new wave of eco-friendly cryptocurrencies and blockchains is to thank.
Interestingly, blockchain is also proving to be a great tool in climate action. Projects like KlimaDAO, Chia, Earthling, and IMPT introduce some novel Web3 mechanisms to reduce global carbon emissions and support environmental initiatives.
For example, KlimaDAO brings carbon credits to the blockchain through KLIMA, a cryptocurrency backed by a real-world carbon asset. Earthling uses a similar concept, fuelled by two tokens — ETLG and Carbon Token. Chia, on the other hand, has collaborated with the World Bank to build a blockchain-powered Climate Warehouse. But IMPT takes the green vision of blockchain to the next level.
IMPT marketplace
IMPT is the latest green crypto to enter the market. It connects environmental projects with businesses and individuals who want to reduce their carbon footprint. The project's sustainable carbon offsetting mechanism and robust business plan set it apart in the market.
Here's a closer look at the IMPT ecosystem:
IMPT marketplace: A one-stop shop for buying, selling, and retiring carbon credits, which are converted into NFTs. Their traceable, transparent makeup will come as a great relief in the carbon market notorious for double spending and fraud. The platform caters to both mandatory and volunteer users.
? DID YOU KNOW? – CO2 is at its highest in 2 million years!!

Pre-industrial CO2 levels were around 280 parts per million (ppm). Today, we stand close to 420 ppm. ❌

BE A PART OF THE SOLUTION! ♻️♻️♻️

Join #IMPT Today!
? https://t.co/3Yqgxt425Z#climatechange #bethesolution pic.twitter.com/SKEX9XzEVG

— IMPT.io (@IMPT_token) October 11, 2022
IMPT shopping app: If you can't afford to buy carbon credits, earn IMPT points while shopping with the IMPT app. IMPT has partnered with high-profile global retailers to widen its user base. Businesses that sign up on the shopping app will allocate a percentage of their sales margin to IMPT's carbon credit program.
IMPT social platform: Climate action needs buzz and engagement to create an impact. IMPT makes this possible through a native social platform that allows people and businesses to track their contribution to climate action. It is one of the key defining features of IMPT.
The ongoing IMPT presale is a testament to the massive potential of green cryptos in the coming years. The token sale that went live on 3 Oct 2022 has raised close to $3M in a week.
Now moving ahead at a record pace, the first stage of the presale is likely to close much before its scheduled deadline on 25 Nov 2022. It will be followed by the second and third stages with a small price hike.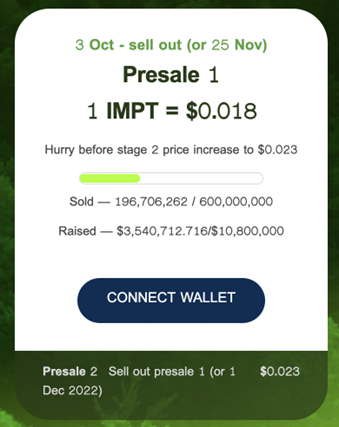 IMPT presale status as of 12 Oct 2022
It wouldn't come as a surprise if the tokens sell out in the coming days, as IMPT is predicted to go up 50X in 2023.
| | | |
| --- | --- | --- |
| Presale – 1 | 600,000,000 tokens (20%) | $0.018 |
| Presale – 2 | 660,000,000 tokens (22%) | $0.023 |
| Presale – 3 | 540,000,000 tokens (18%) | $0.028 |
IMPT presale overview
Is Meme Coin Mania on the Cards?
Top meme coins, including Dogecoin and Shiba Inu, have taken the brunt of the bear market. Deteriorating community zeal and slow adoption have sent most meme coins on a downward spiral with no signs of return. However, that doesn't mean the meme coin mania is over.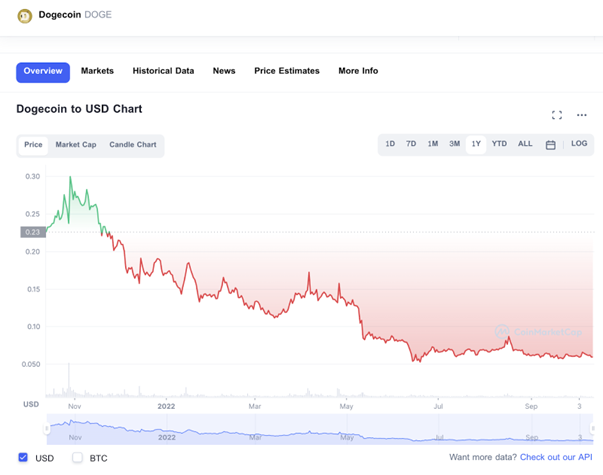 Dogecoin 1-year price chart, 12 Oct 2022, source: CoinMarketCap
Projects like Tamadoge revive the trend, as proven by the grand reception of the token on launch. The fun ecosystem spices up the meme coin concept with play-to-earn, NFT, and augmented reality integrations. It is centered around Tamadoge Pet NFTs, which you can breed and battle with other pets to earn rewards.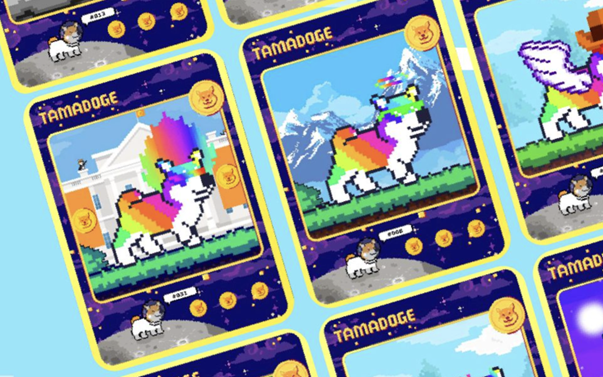 Tamadoge NFTs
The first collection of Ultra-rare Tamadoge NFTs is now available for purchase on OpenSea. Once the Tamadoge AR App goes live next year, the game will enter the virtual world, making the NFTs one of the best digital collectibles of 2023.
Grab Some $TAMA Now And Remember – This Is A Long-Term Project, With A 10-Year Roadmap! ?⬇️https://t.co/ZvxpMrOPzI #crypto #meme coin #Tamadoge #TamadogeArmy pic.twitter.com/dfKW1nSpBS

— TAMADOGE (@Tamadogecoin) October 12, 2022
The TAMA presale was an unprecedented success, accomplishing an ambitious hard cap of $19M in a few weeks. The token booked close to 20X returns for early investors after just a few days into public launch. TAMA is now available for purchase on OKX, LBank, and MEXC to name a few. The token is predicted to climb 30X in a year.
If more projects follow suit with interesting use cases and integrations, meme coins will scale new heights next year.
ETH Challengers Show Promise
ETH secures its position as the world's second-largest crypto with the recent Ethereum Merge. That is not to say the project has no competition. Cardano, Polkadot, Solana, Avalanche, and BSC continue to push the verges of blockchain technology with new developments.
Investors are also willing to plow their money into blockchains like Casper that dare to take new paths.
Casper 1-month price chart, 12 Oct 2022, source: CoinMarketCap
ETH-challengers that gain support would widen next year. And we can expect new crypto coins to make the top-100 list.
Image by Miloslav Hamřík from Pixabay