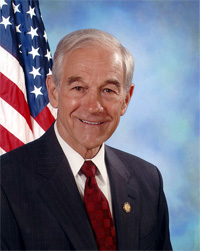 United States congressman Ron Paul will be appearing on two major American news outlets Monday evening to discuss bitcoin, according to a Facebook posting. Ron Paul will first be appearing on Fox Business at 5:15PM, followed by CNN at 7:45PM.
Paul — who has identified as libertarian and republican — has been a vocal supporter of the cryptocurrency, going so far as to say that bitcoin could destroy the U.S dollar. The congressman is also extremely vocal about the spending and corruption at the federal reserve, and is often shunned by media outlets for deviating from political norms.
Still, Paul has some interesting things to say. Stay tuned for more information.