Another week, another round of Crypto Tidbits.
It's been an explosive week for the Bitcoin and crypto market, to say the very least. Bitcoin surged from under $10,000 to as high as $11,500 this week. Over the past seven days, the asset has gained approximately 20% — the best weekly performance in many months.
Chart of BTC's price action over the past two weeks from TradingView.com
Bitcoin's recent price action comes as a breath of fresh air for crypto traders, which had to deal with BTC flatlining in the $9,000s for around two and a half months. The leading crypto asset is attempting to pass the local highs of $11,500 as this article is being written.
Despite the strength of the breakout, Bitcoin's macro volatility indicators remain at historically low levels. This may suggest, according to Bitazu Capital's Mohit Sorout, that BTC has room to rally to the upside as ongoing volatility seems to be favoring bulls.
This latest rally in the crypto market has brought Bitcoin above the pivotal $10,500 resistance. $10,500 marked the top of three separate Bitcoin rallies over the past year, suggesting it is of utmost importance for bulls to hold.
This article will be released shortly after BTC closes the monthly candle for July. Analysts say that if Bitcoin can hold either $10,500 or $11,500 after that close, it is in an extremely good spot on a macro time scale. For context, Bitcoin closing above $11,500 would mean that BTC is at one of the highest levels (from a monthly candle perspective) since the $20,000 highs.
Bitcoin has actually been one of the best-performing cryptocurrencies of the past week as it being volatility has favored growth in major cryptocurrencies over smaller altcoins.
Ethereum, too, has done extremely well. It now trades at $345 — just shy of 2019's high and up approximately 50% in the past two weeks alone.
Chart of ETH's price action over the past two weeks from TradingView.com
Some say that capital is cycling from hot DeFi tokens like Chainlink and Aave's LEND to Ethereum and Bitcoin, hence their relative rallies.
Prominent investors in the space expect more upside for the crypto market. Speaking with CNBC on Tuesday, Galaxy Digital's Mike Novogratz said that BTC is on track to hit $20,000 this year. Referencing how the narrative and how capital is shifting towards scarce assets likely in response to the Federal Reserve:
"A lot of that retail interest shifted to the story stocks, to the tech stocks, because they were just more fun … Yesterday you saw a lot of money shift back over to gold and bitcoin. There's an adoption game in bitcoin that you don't have in gold. But I like them both."
Crypto Tidbits
All PlusToken Administrators Have Been Arrested: According to Chinese crypto insider Dovey Wan, the founding partner of Primitive Ventures, all members of the PlusToken leadership team have been apprehended by authorities. PlusToken is the multi-billion-dollar crypto scam that managed to accumulate billions worth of Bitcoin, Ethereum, and other digital assets in early 2019. Wan wrote on the arrests:
"27 core PlusToken team members are all arrested by Chinese police, the biggest crypto scam in the history so far, $3B worth of crypto is scammed… there are a series of legal enforment actions in past 12 months as it's core team are all over the world took quite a while."
SEC Warns of ICO Scams: Earlier this week, the New York office of the SEC wrote: "Be aware of potential scams involving Initial Coin Offerings." Attached to this message was an investor alert from 2017, which warns of "potential scams involving stock of companies claiming to be related to, or asserting they are engaging in, Initial Coin Offerings (or ICOs)."
Cardano Shelley Launches: Blockchain founder Charles Hoskinson revealed that Cardano's Shelley upgrade came through this week. The founder is optimistic about the growth projects of his brainchild, writing:
"This time next year I predict there will be hundreds of assets running on Cardano, thousands of DApps, tons of interesting projects and lots of unique use and utility. 2021 is going to be so much fun watching Cardano grow and evolve. The community is definitely ready to innovate."
Ethereum 2.0 Testnet Validator Launchpad Launched: This week, the Ethereum Foundation, working in collaboration with ConsenSys and Deepwork Studio, released the official ETH2 Validator Launch Pad. The tool will allow users with 32 ETH to more easily stake their coins, to earn rewards and contribute to the Ethereum ecosystem.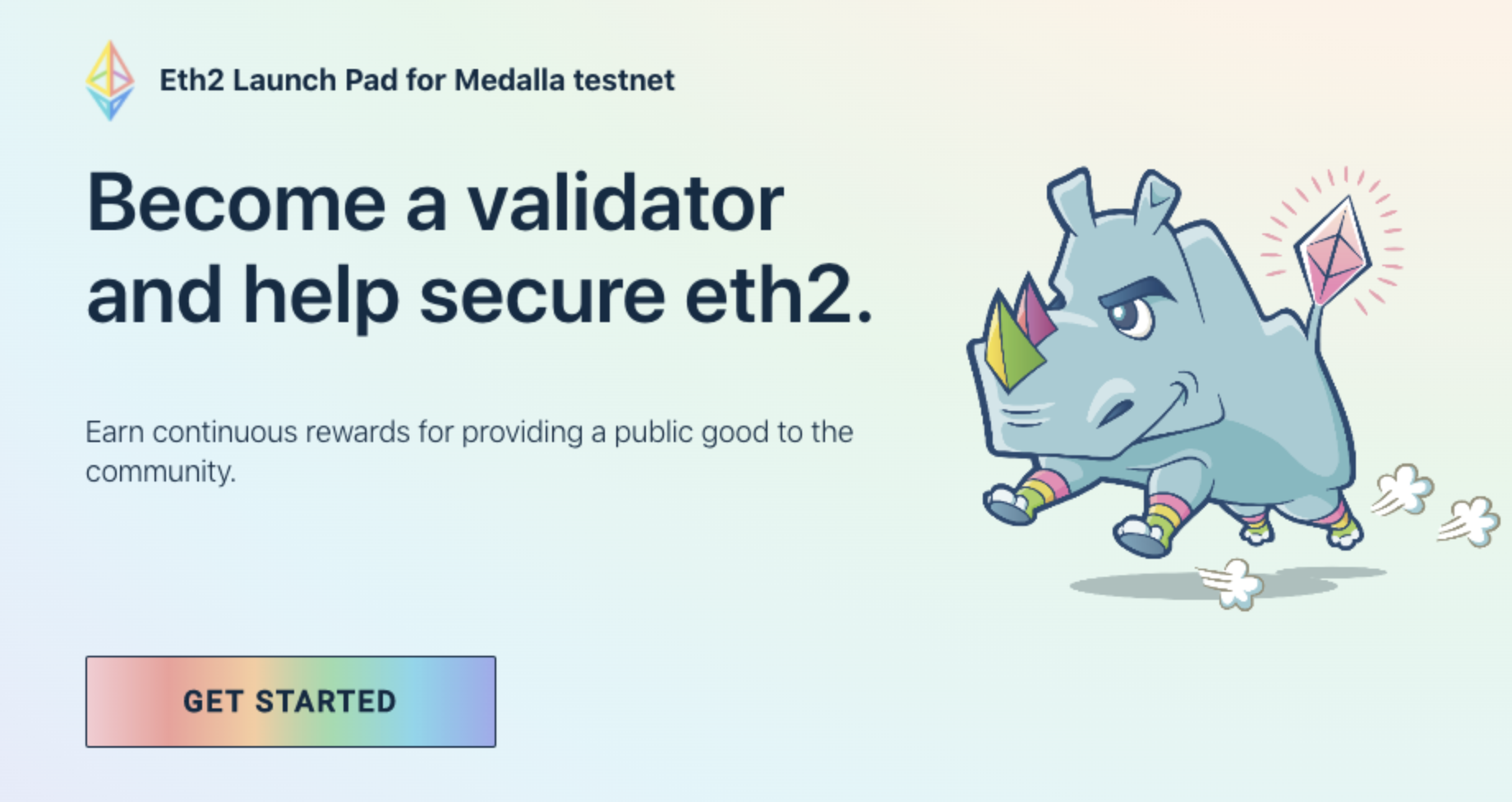 Featured Image from Shutterstock
Price tags: xbtusd, btcusd, btcusdt
Charts from TradingView.com
Crypto Tidbits: Bitcoin Explodes Past $11k, Ethereum 2.0 Nears, Cardano's Shelley Launches