Losing gains, markets falling again; Stellar, Monero, Neo hurting, Bitcoin SV bouncing into seventh.
Crypto markets have failed to hold their gains from yesterday's rally and are sliding back again today. Total market capitalization has fallen back below $125 billion as it eyes another new low this week.
A baby bounce that saw Bitcoin get back to $4,000 died as quick as it started as BTC is falling again today. Over the past 24 hours Bitcoin has bounced off support at $3,650 twice and it looks like this will not hold again. At the time of writing BTC was down 7% on the day trading just above $3,700.
Ethereum is weakening by the day and no rallies are in sight. ETH is also down 8% from yesterday's minor gains, currently at $105. The top ten is painting a grim picture once again as most cryptos are sliding between 6 and 9 percent on the day. Stellar has taken the biggest dive and Monero has been knocked out of the top ten by a new entry.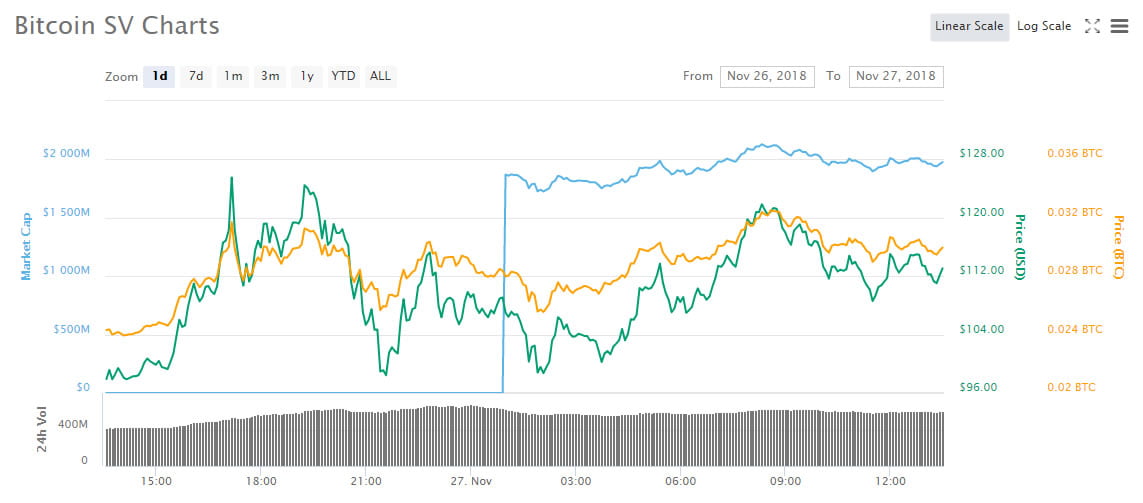 Coinmarketcap has updated its listings to include Bitcoin SV which has a cap of just around $1.8 billion and is trading down 3% on the day at just below $105. This new addition has come in at eighth spot above Litecoin and Cardano.
Everything is red in the top twenty section with Monero, Ethereum Classic, Neo and Zcash all shedding over 9%. Nem is the only altcoin not falling hard at the time of writing as Coincheck reopens.
One obscure pump by Gold Bits Gold has put this coin at the top of the one hundred with a 50% spike which it is likely to dump by tomorrow. Chainlink is also recovering by 12% and Ravencoin is up 6% but there are no others aside from stablecoins performing well today.
Previous pumpers are now dumping as Sirin Labs Token and Factom slide 25% on the day followed by Mithril and Dentacoin each losing over 14% during the Asian trading session this morning.
Total market capitalization has declined again today wiping out all of the gains from the recent rally. It is down almost 7% on the day to around $121 billion. As Bitcoin fails to hold support crypto markets are destined for more declines in the coming days and total cap could easily fall below $100 billion.
FOMO Moments is a section that takes a daily look at the top 20 altcoins during the current trading session and analyses the best performing ones, looking for trends and possible fundamentals.