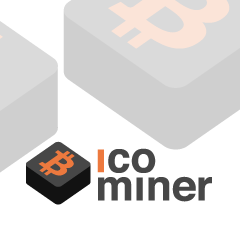 In what could potentially be called a very controversial idea, a company by the name of Icoplay has developed a plugin for iOS that essentially establishes a Bitcoin mining botnet.
Icominer — as it's called — is designed to help iOS app developers monetize their software, eliminating the need for traditional in-app banner advertising. The plug-in works in the background, so the end user doesn't quite notice it on the screen. That's not to say the plug-in doesn't drain the battery or potentially cause the device to heat up.
In every instance of an app with the plugin installed is running, it is also mining Bitcoins for the developer. The idea is technologically brilliant, but users may not be so fond.
"The core concept we worked towards is this: A developer installs the software, and every instance of its game running at any time, anywhere mines Bitcoins using the latent power of the device it's being used on," says the developer.
Icominer is, at present, in final beta. More information as it becomes available.
As an end user, how do you feel about using an application that silently runs Bitcoin mining software? Would you rather have your battery drained then deal with annoying advertisements?
Sources used in this report: BitcoinExaminer via MacRumors