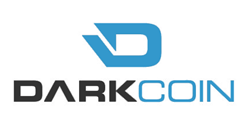 Darkcoin's Evan Duffield recently proposed the launch of a 2-Factor Authentication protocol extension in the wake of intensifying security threats to both offline and online cryptocurrency wallets and vaults.
In his recent post on Darkcoin Talk, the award winning developer thoroughly explained how average users find it difficult to keep their money safe on both hot and cold wallets. He meanwhile suggested the integration of a new protocol extension into the existing Darkcoin core client which would allow users to freely conduct online purchases without fearing to lose their money.
"I propose a protocol extension whereby you can sign a specific Darkcoin address, requiring the second level of validation," Duffield wrote. "This will propagate across the network and all clients will require the code to process any future transactions from this address. Money can go into these protected addresses freely, however, to move out they will require this code."
In short, the 2-Factor authentication feature will be alarmed if someone gains access to users' computer and private keys. The network will be informed of this breach and any transaction done by using the stolen keys will be downrightly rejected. In the meantime, users will be informed of the breach, thus allowing to securely move funds from the infected machine.
"No more will we hear "I turned by computer on and now all of my Darkcoins are gone, and everyday users will be able to use Darkcoin for their online purchases without having to risk losing their money to thieves."
A detailed description of this upcoming feature is available here.
Images from Big Stock Photo and Darkcoin.