DekaBank, a 105-year-old bank managing over $428 billion in assets, has signed a deal with Metaco to begin offering digital assets to institutions. 
DekaBank To Use Metaco's Harmonize
Details from a press release on January 31 state that DekaBank will leverage Metaco's Harmonize, a "custody and orchestration" platform. The custody platform will be an essential portal for DekaBank, allowing Metaco to manage all its digital asset operations. The partnership follows what the bank said was a rigorous selection process and thorough proof-of-concept. 
Harmonize was developed and launched in partnership with top-tier global banks. Metaco said Harmonize allows launching "complex banking value propositions around digital assets, such as custody of cryptocurrencies and digital securities, underpinned by institutional-grade security and compliance standards."
By choosing Metaco, a Swiss-based firm specializing in crypto, DekaBank is endorsing the industry and offering to expand its line of products, extending crypto services to institutions. Unlike retail clients, institutions, including pension funds, must abide by stringent regulator rules that may limit their direct exposure to cryptocurrencies such as Bitcoin.
Bitcoin is currently trading at $23,171 on Binance.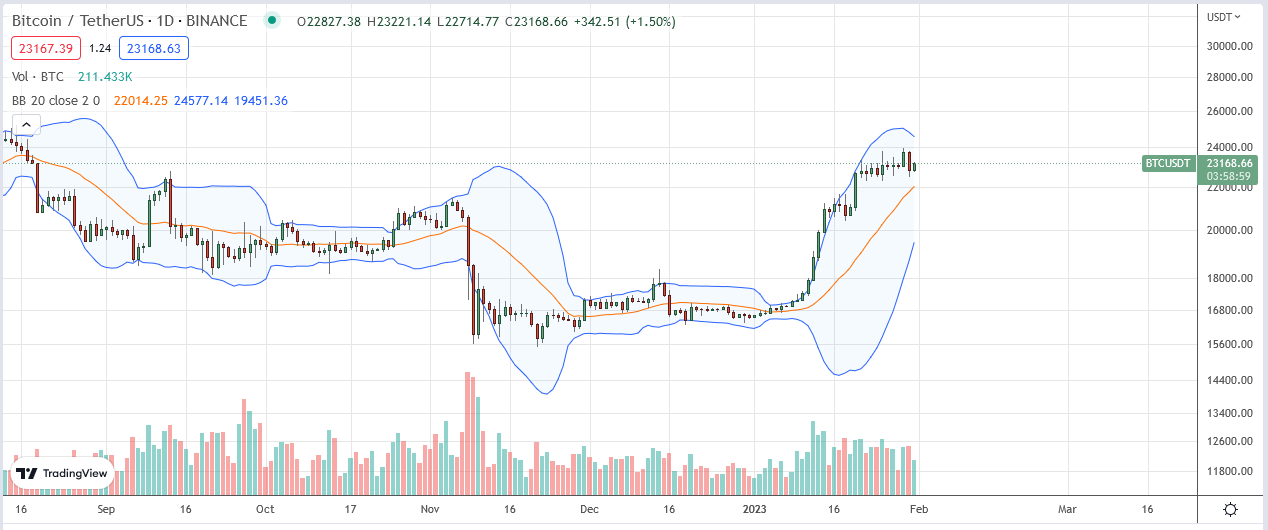 DekaBank has now joined other banks, including Citibank and Societe Generale, in choosing the services of Metaco. The crypto specialist will create digital asset offerings for the German bank. 
Metaco is a provider of digital asset custody. At the same time, DekaBank is a top securities provider in Germany and offers capital market solutions to the German Savings Banks Finance Group.
The Future Is Crypto And Digital Assets
Andreas Sack, the bank's product owner for digital asset custody, said this partnership presents a transformational opportunity for institutions and millions of investors in Germany who would be interested. Moreover, he noted Metaco would allow them to issue digital assets securely and comply with the law. Andreas thinks the future will be dominated by tokenization.
Digital assets are a critical part of the future, a radical new way for how assets will be represented, from currencies to real estate. Today we make another important step towards laying the foundation for giving our institutional investors and millions of people in Germany access to this transformational opportunity. METACO is the right partner for DekaBank to create new services that are secure, compliant, and future-proof.
Earlier, Metaco joined forces with Togg, a Turkish automaker, to strengthen its mobility system on Avalanche. The Togg blockchain solution, built on the c-Chain of Avalanche, allows users to exchange information smoothly.
Feature image from Canva, Chart from TradingView.