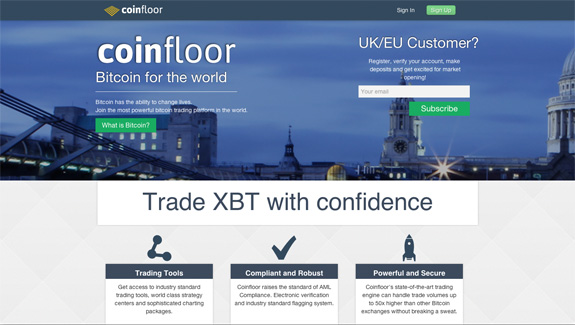 A new UK-based Bitcoin exchange is flipping the 'on' switch today. Coinfloor, as it's dubbed, is a venture-capitalist-backed business that hopes to become the next big thing in BTC trading in the United Kingdom in Europe.
The exchange is not FCA-regulated, but the company's co-founder and CEO Mark Lamb says they don't need to be, according to what has been described as "formal communication" with the financial authority.
Users are able to start accounts from today and trading is expected to begin on November 5th — next Tuesday.
Check out the Coinfloor website here.
[via Wired UK]