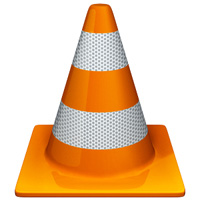 Watch movies, TV shows, and listen to music? Chances are you use or know someone who uses open-source software developed by the VideoLAN project like VLC Media Player.
Being a non-profit, the VideoLAN organization has accepted traditional means of donations, but they've now opened their door to bitcoins.
Posted on their donations page is a donation address along with a QR code, and as of this writing, the address has received 0.03238249 BTC, or a little over $21.
The project has attracted a significant following of professionals and casual users who swear by VideoLAN's work.
"Personally, VLC was the first project that demonstrated the power of open source solutions. I use the software often and the mission of the VideoLAN organization makes me very happy, in a way it makes me think that there is still hope for humanity," wrote user 'aposterioriass' on social sharing website Reddit.com regarding the matter.
Accepting bitcoin will allow VideoLAN to receive donation funds directly, without the need for any intermediary financial institution that may charge a fee before delivering funds.
You can make a donation here.