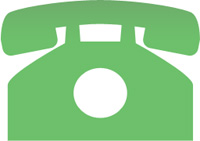 In response to a question regarding bitcoin asked by an investor during a conference call, VISA CEO Charlie Scharf essentially downplayed bitcoin by acknowledging that is interesting, but remains complex (to the ordinary user), according to PF Hub.
Scharf reportedly pointed back to traditional payment networks, citing they're safer for consumers than getting involved with bitcoin and/or other virtual currencies.
"The established network rules we have, the understanding of how things operate, understanding who the participants are, the fact that the business that we do has financial institutions on either side of the transaction," he said on the call.
While most (if not all) in the bitcoin community may disagree with Scharf, we can't deny the fact that it's his job to defend the business. Still, despite the fact Scharf says he's "very comfortable" with the business, VISA will be "paying attention"' to the digital currency space moving forward. (via PF Hub)