As new details of the Ripple vs. SEC lawsuit emerged, the price of XRP felt sluggish in the last week. As of this writing, the price of XRP fluctuates at $0.32903, a 7.80 percent decrease from its latest high of $0.35874 on September 7.
This price decrease is not surprising given the magnitude of the ongoing court showdown between Ripple and the SEC.
Multiple exchanges have delisted the currency since 2021, further depressing its value.
There has been $1.2 billion worth of XRP traded in the last 24 hours. Trading started at $0.3439 for the XRP/USD pair on Saturday, reaching a high of $0.3576 and a low of $0.3438.
XRP Future To Be Determined By Ongoing Court War
Since its inception, Ripple Labs' XRP has been the native coin of the XRP Ledger, and its market value has kept it in the top 10 of all cryptocurrencies almost every day.
While the US Securities and Exchange Commission has been trying to exert its authority over the cryptocurrency market, Ripple has stated that the SEC is not being fair.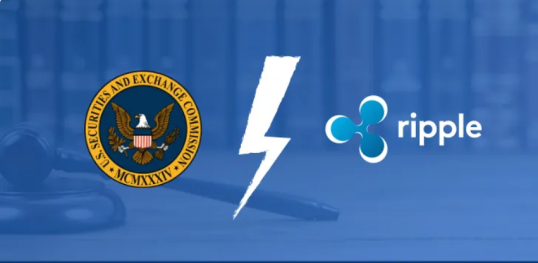 Image: Coinpedia
The SEC sued Ripple in December 2020 for more than US$1.38 billion, claiming that the issuance of XRP constituted an unregistered securities offering.
The SEC also charged Chris Larsen, the executive chairman of Ripple, and Brad Garlinghouse, the CEO, with aiding and abetting the company's infractions.
Meanwhile, the Chamber of Digital Commerce, a cryptocurrency industry association, has requested to join the case between Ripple Labs and the SEC as an amicus curiae (Latin for "friend of the court").
Chamber Of Digital Commerce To The Rescue?
The CDC is a nonprofit group that campaigns for widespread use of cryptocurrencies like Bitcoin and Ethereum in the financial sector. It's not the first time something like this has happened.
In March of 2020, the chamber participated in the Telegram vs. SEC case. Telegram was also sued by the SEC for the same thing Ripple is now being sued for, and they prevailed despite the CDC getting involved.
Telegram lost the case versus the SEC and was forced to pay back investors over $1.2 billion plus a penalty of $18.9 million.
According to renowned attorney Jeremy Hogan, the XRP community could anticipate the same argument the Chamber used during the Telegram affair.
The What Ifs And Buts
Recent sources also indicate that the parties may reach a settlement later this month or year. This is considered as the strongest possible outcome for XRP holders.
However, if Ripple loses the lawsuit, this might spell trouble for XRP holders.
Using the U.S. Securities Act as a precedent, this litigation will define the crypto field over the next few years.
A victory for Ripple might further legitimize cryptocurrency usage.
Nonetheless, if the SEC wins, Ripple may be compelled to do the same as Telegram in 2021.
XRP total market cap at $17.09 billion on the daily chart | Source: TradingView.com

Featured image The Daily Hodl, Chart: TradingView.com

(The analysis represents the author's personal views and should not be construed as investment advice.)