With the level of competition required to succeed in the crypto market, it is no surprise that those at the top of the market are game-changing cryptocurrencies with so much to offer. With cryptocurrencies like Dogecoin (DOGE) and Chiliz (CHZ), it can be difficult for any emerging cryptocurrency to compete in an already oversaturated market. However, there is a new cryptocurrency that has quickly garnered attention online, and it goes by the name Big Eyes Coin (BIG).
Big Eyes Coin: The New Crypto Top Player
Big Eyes Coin (BIG) is a relatively new member of the meme coin space in the crypto industry. From the look of things, it might be the greatest meme coin to have been launched since Dogecoin, the crypto responsible for pioneering meme coins. Meme coins are notorious for being massive donors to good causes and Big Eyes Coin wants to do more than most of its competitors. It wants to join the ocean conservation effort and 5% of its total supply has been set apart to achieve this. Big Eyes Coin also wants to do a lot of good for its community members by hosting multiple events and giveaways.
Big Eyes Coin (BIG) is also building a Non-Fungible Token (NFT) collection which could become one of the top ten in the crypto world and bring a lot of profit to the Big Eyes Coin (BIG) community. This new meme coin is no joke and is already becoming one of the most talked about cryptocurrencies online.
Dogecoin Is Using Memes To Help Crypto Users To Make Profits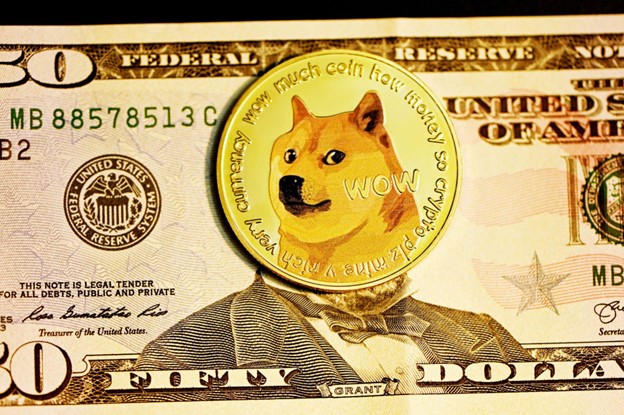 Despite its origins as a joke, Dogecoin (DOGE) has not only grown to become one of the biggest cryptocurrencies in the industry but also gave birth to the meme coin sector of the crypto market. It was inspired by a Shiba Inu meme and a lot of cryptocurrencies have taken their inspiration from popular memes since then. A lot of meme coins have also been influenced by Dogecoin (DOGE) or just launched as copycats trying to cash in on its popularity and large community.
In addition to the power, Dogecoin (DOGE) has as a meme coin, it is also a very useful cryptocurrency because it shares a lot of similarities with Litecoin (LTC). It was created from a Litecoin blockchain fork and it is very fast and also uses the Scrypt hashing algorithm which makes mining easy and makes its blockchain very efficient.
Chiliz: The Crypto Network For Football Fanatics
Chiliz (CHZ) is a cryptocurrency that runs on the Ethereum blockchain and was built for sports fans. With Chiliz, sports fans can get exclusive access to merchandise, experiences with their favourite athletes, and even voting rights in clubs. However, the level of power the Chiliz (CHZ) holders have is determined by the club but it is a great way for users to get involved with their favourite clubs and teams.
Fans can join special events called Fan Token Offerings (FTOs) which are Initial Coin Offerings (ICOs) for the fan tokens. With these tokens, they can get involved with their clubs and have a say in the day-to-day running of these teams. Chiliz  joined the cryptocurrency market in 2018 and since then, it has partnered with Manchester City, Juventus, and a host of other clubs from different sports all around the world.
Final Thoughts
Dogecoin (DOGE) and Chiliz (CHZ) have been sitting comfortably for a long time but Big Eyes Coin (BIG) is about to shake everything up. Big Eyes Coin has a lot more to offer and it is clear to a lot of users that it is the future of the crypto industry.

For More Information On Big Eyes Coin (BIG), Click The Links Below:
Website: https://bigeyes.space/
Telegram: https://t.me/BIGEYESOFFICIAL
Twitter: https://twitter.com/BigEyesCoin
YouTube: https://www.youtube.com/watch?v=-KWJhYnzvNs
Promotional Code: BIGsave324
Disclaimer: This is a paid release. The statements, views and opinions expressed in this column are solely those of the content provider and do not necessarily represent those of NewsBTC. NewsBTC does not guarantee the accuracy or timeliness of information available in such content. Do your research and invest at your own risk.