Crypto platforms are full of investors complaining about the recent crypto winter. Although it has been on an upward trend for a long time, cryptocurrencies which fell with the bear market are offering their investors a period full of uncertainties. Analysts, who draw attention to the need to act correctly in this period, explain that high-profit expectations in the medium and long term will be possible if appropriate investment opportunities are evaluated.
Mehracki (MKI): Could be the Best Option in This Crypto Winter
Analysts are drawing attention to projects in their pre-sale and the coins that create opportunities to buy the dip. It is said that these coins, which also include projects such as Mehracki (MKI), are not as affected by the unexpected market price movements, so they can be considered a safer alternative. When the data from platforms such as CoinMarketCap are examined, it can be seen that many holders include these projects in their portfolios.
Mehracki (MKI) is a projects designed as a meme coin but it is aiming to bring a long-term profit to its community. The project, which aims to reach a wide audience with the NFT collection, states that using blockchain-based technologies can achieve various advantages in real-world businesses. Accordingly, it is stated that Mehracki (MKI) NFT holders will gain privileges through collaborations in the service sector.
Mehracki (MKI) has a comprehensive marketing strategy, it feeds this strategy with its financial resources. A certain part of the commission received per transaction is reserved for branding and marketing purposes. With this strategy, the community is expected to expand continuously making it a potentially good long term holding option.
Baby Doge Coin (BabyDoge): Might be Subjected to Its Inflation
Projects like Baby Doge Coin (BabyDoge) are generally not very stable assets. The project has proven this with its 10-fold increase while reaching its highest level. The project, which has made a name for itself is thanks to the community behind it. Some things it offers are great profit opportunities and good marketing. However, the unlimited supply of tokens in the project creates anxiety on the part of the investor. The Baby Doge Coin (BabyDoge) token has more than 160 trillion tokens in circulation. Despite its high supply, the project has a total market value of 250 million dollars. This figure puts the Baby Doge Coin (BabyDoge) token at 165th place in the market ranking. Only time will tell how it will fair in the bear market.
Dogelon Mars (ELON): Backed by a Strong Community
The Dogelon Mars (ELON) project produced 1 quadrillion tokens and evaluated them differently. Half of the generated tokens were sent to liquidity pools and locked there. The remaining tokens were transferred to Ethereum founder Vitalik Buterin. The project, which reached a serious investor mass shortly after its launch, focused on the fair distribution of investments. The project, which also allows trading globally, has the opportunity to be bought and sold on decentralized exchanges.
The most significant advantage of the Dogelon Mars (ELON) project is the strong community behind it. The project has approximately 300 thousand followers on social media platforms. This means a serious investor base for the Dogelon Mars (ELON) project. One feature that makes the project attractive is that it provides serious profit rates by making hard jumps in short periods of time.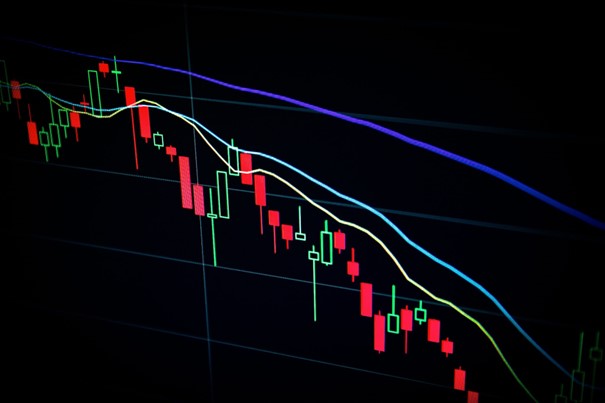 The crypto winter has taken its toll on the prices of many digital currencies, but that doesn't mean it's time to give up on investing in cryptocurrencies. In fact, now may be a good time to invest in Mehracki (MKI), Baby Doge Coin (BabyDoge), and Dogelon Mars (ELON). These meme coins are sure to put a smile on your face even during these challenging times, and their prices could go up as the market begins to rebound. So don't wait any longer; invest in MKI, BabyDoge, and ELON today whilst they are at a discount.
Presale: https://buy.mehracki.io/register
Website: http://mehracki.io
Telegram: https://t.me/Mehracki_Official
Disclaimer: This is a paid release. The statements, views and opinions expressed in this column are solely those of the content provider and do not necessarily represent those of NewsBTC. NewsBTC does not guarantee the accuracy or timeliness of information available in such content. Do your research and invest at your own risk.