Recently, Renping Liu (CTO of UCOT) and key members of his technical team came to visit Monash Universities cryptocurrency laboratory. This lab, located within the Faculty of Information and Technology, which is being operated by professor Dr. Joseph Liu is currently helping the ecosystem by developing practical Blockchain-based solutions with rigorous security that can, in addition to digital currencies, be applied in other domains.
During their visit, Dr. Liu and the UCOT team discussed the concept of Blockchain, its current applications, and privacy mechanisms that many projects are using to protect their user's information and traceability.
It was also at this time that the two parties announced a strategic partnership, with Dr. Liu coming on the project as an official security advisor.
As a network security expert whose contributions have had a remarkable effect on the Blockchain industry, specifically his 2004 thesis on linkable ring signatures, which led to the creation of Monero (XMR), a privacy-based cryptocurrency with a market cap of over AUD 4.8bn, UCOT firmly believes that Dr. Liu will be a valuable asset to its company as it continues to strengthen the privacy of its network.
Besides his Hash focused laboratory and his work establishing Monero, Dr. Liu's privacy-based work can be seen in many public Blockchain networks in use today.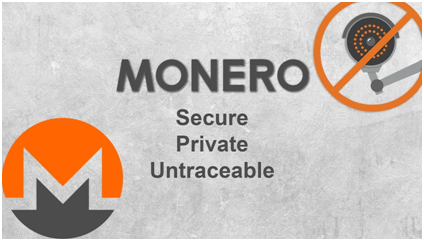 Apart from Blockchain privacy technology, Dr. Liu has conducted extensive work in cloud security, big data security, lightweight security and applied cryptography. Additionally, as a well-read academic, Joseph has published over 80 journal papers, conference articles and other various documents regarding his work, and in 2014 he won the best paper at Esorics (the European Symposium on Research in Computer Security).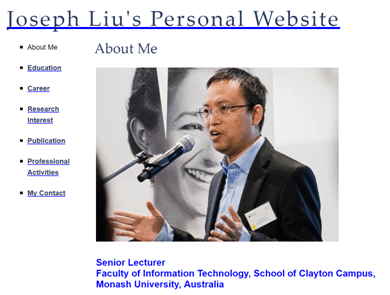 During their meeting, Joseph's team explained the research they had been conducting in details while highlighting various security and privacy functions that could be implemented in UCOT.
As an up-and-coming IoT (Internet of Things) Blockchain project, UCOT will focus on effectively integrating with smart IoT and supply chain management systems, thus, effectively being able to store large amounts of misappropriation-proof information. Such information (e.g., inventory levels, location data, temperature data, etc.) ensures that users requiring this information (such as businesses, their stakeholders, governments or customers) will be able to monitor and review a true account of this information without the potential of third parties or corrupt persons tampering with it.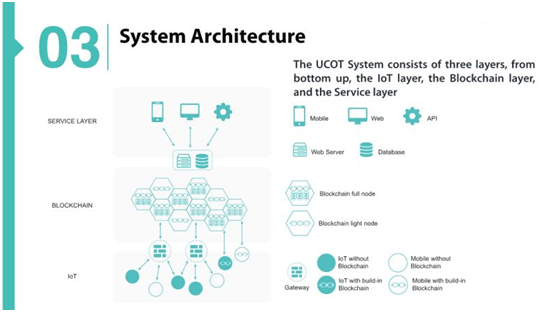 To fulfil its IoT and supply chain management goal, UCOT will provide its users with integrated services and features which will allow them the ability to review different goods and services information based on their needs. For example, a pharmaceutical company may wish to track the delivery of their drugs from warehouse to the pharmacy to ensure that their drugs aren't being stolen or tampered with, or to see if their drugs are being stored in the right temperature. With UCOT's technology, these users will be able to see exactly where their product is, what temperature it's being stored at and where it's being stolen or tampered with, thus allowing that company to find and eliminate these inefficiencies.
Along with a Blockchain network, UCOT will implement an off-chain database, which will use big data to create easy-to-digest statistics for its users. UCOT will collect information from the Blockchain and will use that information to update its off-chain database to ensure consistency between the two. This database is essentially an auxiliary of the blockchain, as information stored in the database must be the same as that in the blockchain. This makes the retrieval of ciphertext from the database difficult.
Additionally, its transactions will not only contain IoT and supply chain management information but will also contain the number of blocks, thus allowing users to easily check the authenticity of the provided information.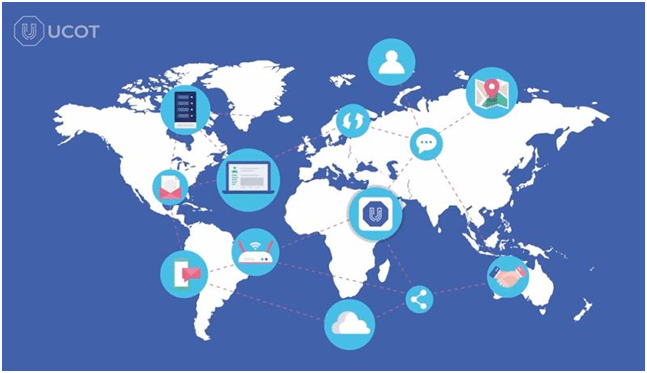 As per the nature of a Blockchain, information stored on this network is transparent and can be viewed by all participants. Thus privacy protection is an issue that needs to be considered. To combat this, UCOT will encrypt all information on its network. This will not only provide its users with total privacy but will also allow for hierarchical access of control.
Coinciding with the security needs of UCOT, Dr. Liu's team is currently focusing on technology that aims to strengthen security within databases through the creation of a 'searchable encryption' function that will prevent internal and external attacks. In addition to this, Dr. Liu's team is working with the Swinburne University of Technology, with Swinburne's team focusing on how to integrate this feature into Blockchain networks, which as an auxiliary benefit, will address many of UCOT's security concerns.
Overall, through cooperation with Monash University, Swinburne University of Technology, and Dr. Joseph Liu and his team, UCOT firmly believes that it will be able to provide an improved and effective way for companies to monitor, review and improve their business through access to reliable and accurate information, thus allowing them to remove inefficiencies and better understand their systems. As a secondary benefit, UCOT also believes that this information will be useful to governments, regulators, business stakeholders and customers – as information provided through this system will be able to be shown to these parties as being wholly true.