MyFunding.Network has unlocked a new dimension when it comes to crypto trading. The activity that is crypto trading is one of the hardest to crack in the space. This is due to the high volatility of the crypto assets which can trigger massive swings in a very short time. Naturally, humans are not the best equipped to handle such a fast-paced market due to things such as needing to sleep and emotions but with the MyFunding.Network trading bot, crypto trading has never been easier.
Earn Money In Your Sleep
The MyFunding.Network is an AI-powered, new-generation technical analysis and strategy bot that uses strategies provided by professional traders to carry out highly profitable trades. The gains from these trades are then distributed to the investors who have staked their BNB on the platform.
Developed by Oreca Community, the MyFunding.Network trading bot is a novel idea that leverages the power of the blockchain and community support to create a sustainable investment platform. The bot runs tirelessly to execute thousands of trades that return the highest profit. It is an open-source smart contract that is domiciled on the Binance Smart Chain (BNB Chain) that generates a steady flow of profit for members of the community.
MyFunding.Network features an easy-to-use interface that makes the process of deposits and withdrawals a seamless one. Instead of spending countless hours trying to master the art of trading crypto, investors are able to have their funds managed and traded by the bot whose only task is to generate income for the holders.
Why Use MyFunding.Network
With MyFunding.Network, investors are able to earn a steady 1.5% daily return on their investment. It doesn't matter how small or how large their investment is. The daily yield remains the same for as long as the user chooses to leave their investment on the platform.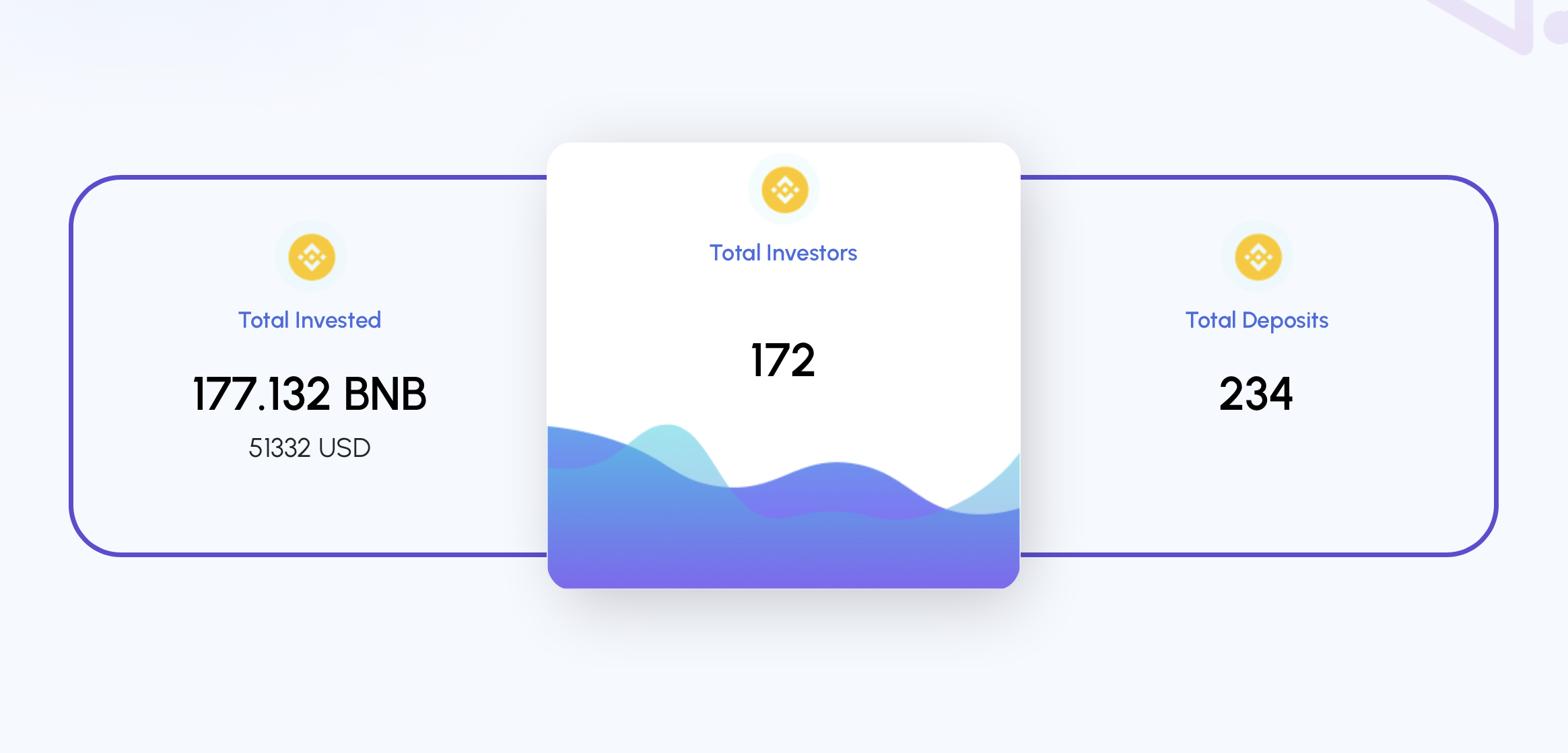 The bot was created by a team of distributed ledger technology (DLT) experts who have pooled together decades of experience to proffer a solution that would enable both new and seasoned investors to earn continuously.
Using MyFunding.Network allows users to earn income while they sleep or go about their day. An investor is also able to withdraw their initial capital whenever they want though. However, this is subject to a 28-day hold, after which the "Withdraw Capital" button becomes visible and they can withdraw their initial investment.
More Ways To Earn
MyFunding.Network offers users of the platform more ways to earn besides their daily yield. This presents itself in the form of a referral reward. Referrals are separated by tiers which can see users earn up to 11.5% from each user they refer.
When a user invites someone new and they make their investment using their referral link, they get a 5% bonus directly off the investment. It doesn't end there though. Levels 2 through 5 of referrals see the user earn even more when the person they invited refers more users to the platform. It is important to note that users are only able to earn referral rewards when they have made an investment in the platform itself, which is when their referral link becomes available.
Additionally, users are not limited on how much they can invest on the platform. There is no minimum deposit, meaning anyone can take advantage of this unique opportunity regardless of how much they have to begin with.
To learn more, visit https://myfunding.network/ or reach out to their Telegram channel.