Feature pic With Elja Boom of Okse.io ealier discussing the Renaissance 360 project at Art in Space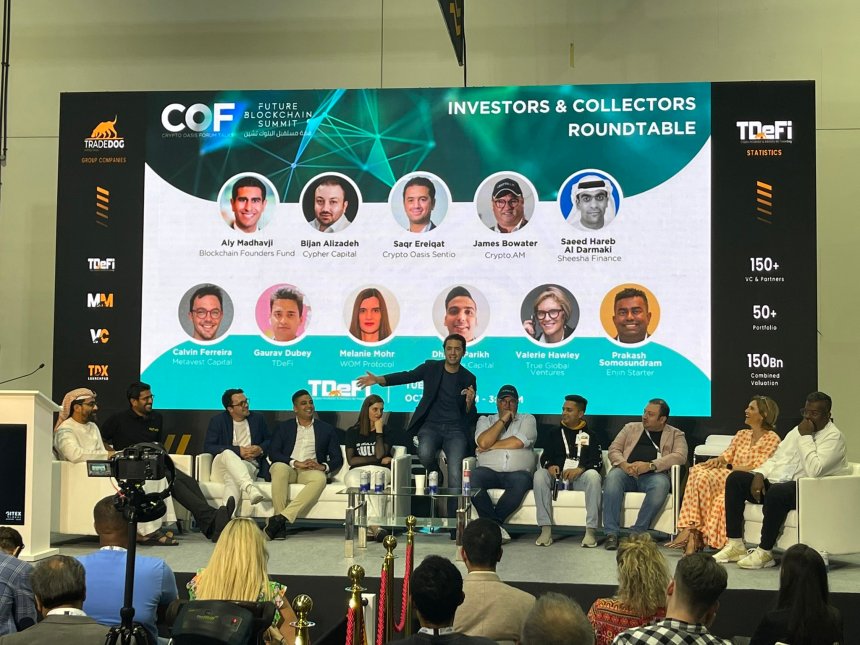 "Every morning in Africa, a gazelle wakes up. It knows it must run faster than the fastest lion or it will be killed. Every morning a lion wakes up. It knows it must outrun the slowest gazelle or it will starve to death. It doesn't matter whether you are a lion or a gazelle: when the sun comes up, you'd better be running."
Mr Saqr M. Ereiqat of Crypto Oasis, used this proverb on the falcon economy builders at the opening party of the Future Blockchain Summit a few days back. The energy in the room was charged.
David Hein from Crypto Oasis checking out what we are building together with Art In Space 
Zoomed in enough, it's difficult to find a time in history when the title 'unprecedented crisis' wouldn't apply, but that's always been where collaborations and strength in numbers- tactics prosper. We build rain or shine, and are here for the real ones. The bear has flushed out a lot of the noise, so we can focus on having some thing amazing again for the next run.
Arte LinkedIn post
Here are some of the hot off the oven partnerships and developments in October:
Beautifying Future Innovation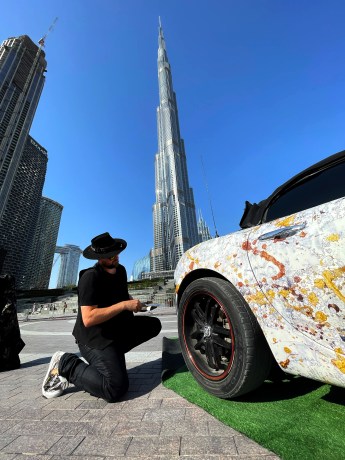 The next VESA speaking engagement and car reveal will be at the Adnaan Al Noorani founded  Future Innovation Summit at the Grand Hyatt. Many thanks to Dr Yana Leonova for organising this.
After a needed marinating period over the summer, VESA Digital is painting with a new brush again and launching a brand-new product and investor concept for the season. The concept, poignantly named Renaissance 360, is a one-stop shop for transforming the look and feel of one's life during the age of the internet. Besides unseen investor control built into the system, the core value of the concept is to shift perceptions and bring beauty back into the focal point of our lives.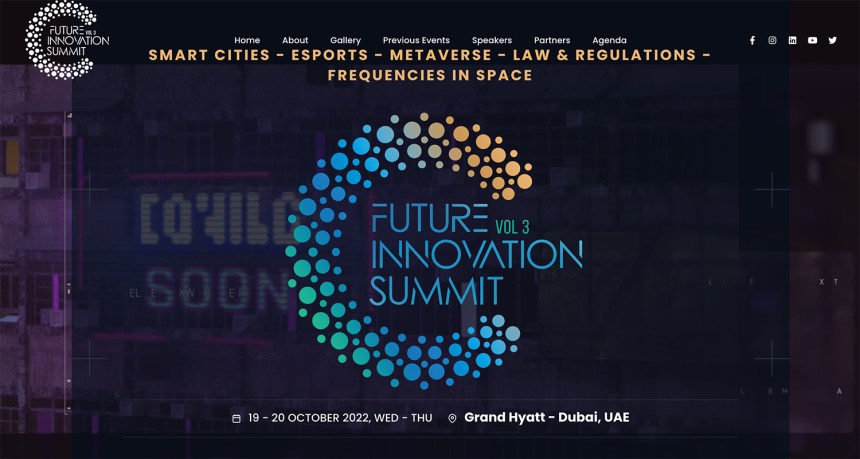 A very special newly finished art car the "Praying Mantis" will be featured at the Future Innovation Summit
With a Dr Marwan custom made hood & engine, VESA took on the challenge of making it the 3rd street legal moving sculpture with a metaverse counterpart NFT 3D car in Dubai
He'll also be doing a keynote on how to make Dubai even more beautiful and join a metaverse panel.
Luxury Jet Pack
Earlier this year, VESA met an incredible entrepreneur, Summer Syed, CEO of LUXURIA, a Dubai-based Jet Experience and Lifestyle Management firm. Summer's impressive 15-year career in Private Aviation has garnered her an unmatched position among UHNWIs, Royals and Celebrities.
During this time in history when most struggle to secure a charter jet to their fleet, LUXURIA announced signing two aircraft, a Global Express and an Airbus 320, just in time for chartering wealthy football fans to the FIFA 2022 World Cup in Qatar.
As creating unique, exquisite experiences is business as usual for both brands, LUXURIA and VESA will soon reveal what they have been working on together.

God's Veins
Another recent partnership is Vene, a Dubai-based business producing and importing Italian porcelain and other semiprecious stone slabs for interior surfaces. Vene, 'veins' in Italian, celebrates the original billion-year artistry that dripped the beautiful, meandering shapes onto the natural stone and the luxurious, soothing feel they bring to any space. Developed printing techniques mean that anything can become a canvas, and because of NFTs it can be verified and immortalized on the blockchain. Italian stone infused with Renaissance inspired fine art, chef's kiss material, we reckon.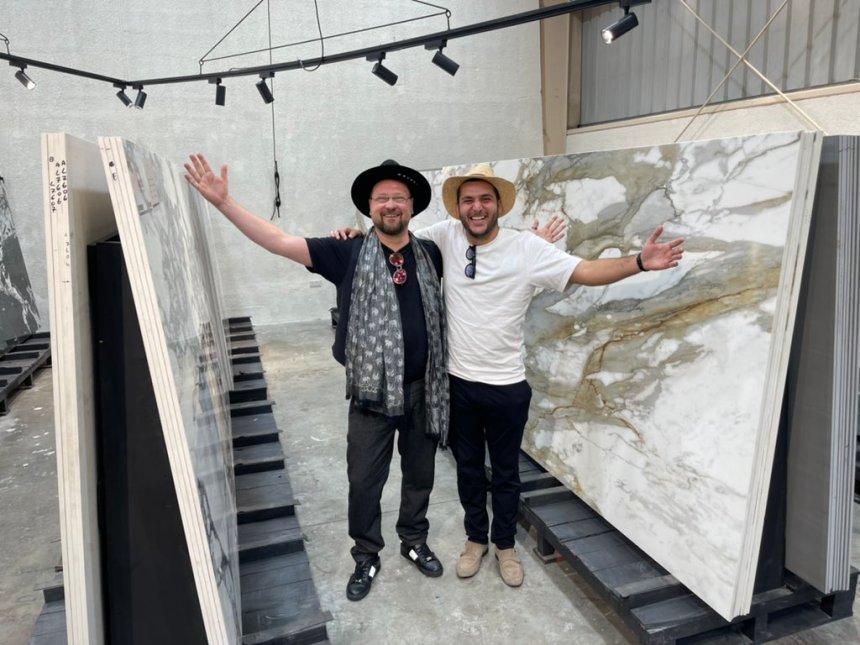 Tarek and VESA by the stunning stone exhibit
Gems at Events
If you've visited events in the crypto space during recent years, you might already know Gem Events, or at least you most likely paid attention to stage design and seamlessness when they were responsible for the event. James is one of the co-founders of Gitex, so he is stomping on familiar ground here with us as we visited the Future Blockchain Summit to meet old friends and make new ones.
With over 15 years of experience in events in the region, Blockchain World event in Abu Dhabi last year is still quoted as one of the most impressive events recently. Heading the business is Kristina and James, and in their capable hands Gem Events is partnering up with VESA to guide in setting down roots via their unmatched skill in marketing and operations.
Gem Events will be taking care of many of the investor control PR features of our Renaissance 360 project.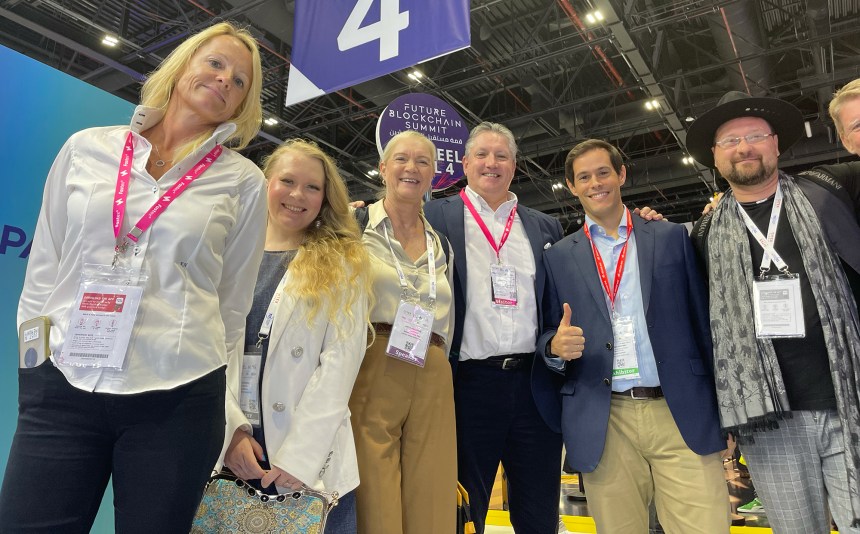 Even if Papa Blockchain Pekka Kelkka was cut by the unsteady photographer with Kristina and James, he is definitely in the picture with us from the Finn team with Krypto Granny Anita Kalergis, and Lotta Vainio.
Sanam Cars
…has some works on the walls
At @SanamCars with some art, amazing cars and ideas for #nfts and the #metaverse via @artsgaloredubai pic.twitter.com/K7uftx0Rio

— VESA (@artbyvesa) September 28, 2022
It's a whole different thing to build with the bear but as mentioned, it's not so bad at all with a falcon view.
See you at the Future Innovation Summit!
This article was written by Lotta, the co-founder of VESA Digital.
V E S A
Crypto & NFT Artist
All links to physical, NFTs, and more below
http://linktr.ee/ArtByVesa