NewsBTC has a dynamic team of expert writers, entrepreneurs, traders, analysts, developers and marketing resources who ensure quality across each step.
Some of the leading members behind NewsBTC include:
Samuel Rae
Chief Executive Officer
Samuel started his career as a currency trader, analyst and author before joining NewsBTC Media Group as VP Business Development in 2013. He has been involved in numerous startups in the forex, technology, blockchain and crypto spaces over the last decade and now heads up the industry-leading brands at NewsBTC Media Group, having taken over the role of CEO at the start of 2018
Martin J. Young
Editor
Martin is a Southeast Asia based cryptocurrency, info-tech, and cyber-security analyst with over 20 years working in web technology, network security, and online media. He has previously worked as systems administrator, IT columnist and web developer for various Asian news publications alongside running his own internet company. He has a keen eye for emerging technologies and trends in the Asia Pacific region where he has traveled extensively over the past two decades.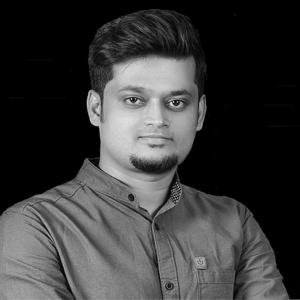 Jayanand Sagar
Business Development Manager
Jayanand is a seasoned Serial Entrepreneur with 7+ years track record of success. Crypto Investor and Tech Consultant, Jayanand is a Co-Founder of First Principles Ventures. He enjoys creating new products and is an expert in emerging technologies – blockchain and crypto industry are his new experimental grounds.
Joseph Young
Chief Editor
Joseph Young is a chief editor at NewsBTC. He has worked as an analyst in the cryptocurrency sector since 2013. Investor in bitcoin since 2013 and Ethereum since 2015.
Yashu Gola
Head of Operations, NewsBTC TV
Yashu Gola started as a FinTech journalist in 2013, a decision that introduced him to the century's most revolutionary application called Bitcoin. Yashu has been an active contributor to many Bitcoin and crypto news outlets, with more than 2,000 articles to his credits. He is also working on an independent filmmaking startup called Reelancers, tba.
Himadri Saha
Social Media Manager
Himadri has helped several global brands like Volvo CE, Polycom, Sloan Group International, etc.get heard across the digital space, through result driven content & social media marketing efforts. Studying blockchains and cryptocurrencies makes him hopeful of a free and decentralized future.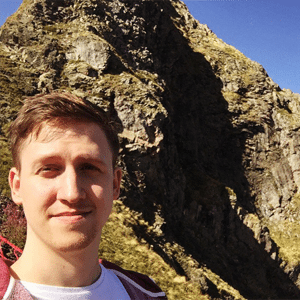 Aayush Jindal
Senior Market Analyst
Aayush is a Senior Forex, Cryptocurrencies and Financial Market Strategist with a background in IT and financial markets. He specialises in market strategies and technical analysis, and has spent over a DECADE as a financial markets contributor and observer. He possesses strong technical analytical skills and is well known for his entertaining and informative analysis of the currency, commodities, Bitcoin and Ethereum markets.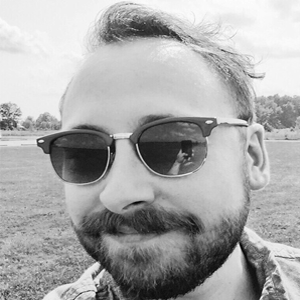 Thomas J. Delahunty
Writer
Thomas is a writer and researcher with a true passion for language, linguistics, and literature. He was born in Lancashire, England, but raised in Columbus, Ohio — attending the Ohio State University studying English and History. After writing for several publications in technology and forex, he progressed to cryptocurrencies and blockchain in 2016, now writing for NewsBTC.com's journalism team.
Rick D
Writer
Rick is a cryptocurrency enthusiast with an education in English language and International Politics. He was first drawn to Bitcoin in 2013 after seeing an article about Bitcoin's permission-less model. The phrase "peer-to-peer, decentralised money" proved too hard to ignore, prompting a deep fascination with the sphere that endures today.