The CEO of the world's foremost cryptocurrency exchange, Binance, has just confirmed that it will be going forward with an upcoming BNB token burn.
Binance's Fourth Token Burn
Binance has become well-known for offering so-called 'token/coin burns', buying back and destroying its native cryptocurrency (BNB) every fiscal quarter. The burn has become so popular that users eagerly await the announcement, buying BNB in anticipation for the eventual burn.
As per the CEO of Binance's tweet, the Binance team is getting prepared for the fourth quarterly burn, as Binance has recently reached the ripe age of one-year-old. Changpang Zhao, who goes by the nickname 'CZ' in the cryptocurrency community, wrote:
"Binance is doing a final tally on the numbers, and will announce our 4th quarterly burn in the next day or so, and finish the burn within a couple days after that. Thank you for your patience and support!"
https://twitter.com/cz_binance/status/1018722910796697600?ref_src=twsrc%5Etfw%7Ctwcamp%5Etweetembed%7Ctwterm%5E1018722910796697600&ref_url=https%3A%2F%2Fnewsbtc.com%2Fwp-admin%2Fpost.php%3Fpost%3D340546%26action%3Dedit
Binance's last token burn was completed just three months ago on April 15th, with the exchange burning just over two million BNB, or approximately 1% of the Binance Coin's total supply.
In an announcement, the exchange wrote:
"In accordance with our whitepaper, we have now completed the burn of 2,220,314 BNB (roughly $30MM USD equivalent) for our 3rd quarter."
According to the exchange's whitepaper, every quarter, Binance will use 20% of its profits to buy back BNB at market value and 'burn' them, removing said tokens from the overall circulating supply. This process will continue until 50% of all BNB are burned, or approximately 100 million tokens.
Binance Sees Profits Reach New Highs, How Will This Affect the Token Buyback?
Despite seeing declining prices over the past six months in the cryptocurrency market, Binance's profits have reached all-time highs, as its user base grows rapidly. In an interview with Bloomberg, Zhao revealed that Binance has raked in nearly $300 million in the first six months of 2018. Additionally, the CEO noted that the user base of the exchange has grown by five-fold, from two million to 10 million, not looking anything like Bitcoin's price chart.
With the aforementioned figures in mind, it has become apparent that this token burn has the potential to be much more substantial than the rest.
Doing some quick calculations, taking into account Binance's reported profits and the dollar value of the tokens burned last quarter, Binance will most likely spend a similar amount on the burn for this quarter. Additionally, it is likely that Binance will burn nearly the same amount of tokens as last quarter, if not even more.
Binance Coin Outperforms Bitcoin, Sees Outstanding Year
Binance's in-house cryptocurrency has performed extremely well over the past year, seeing 100 times gains over its 10-cent ICO price. The 17th largest cryptocurrency by market capitalization currently sits at a cool $13.31, up 8% on the day.
BNB has seen a fantastic year, tripling in value while relatively compared with Bitcoin, as it moved from 0.0006 to 0.0019 Bitcoin per token.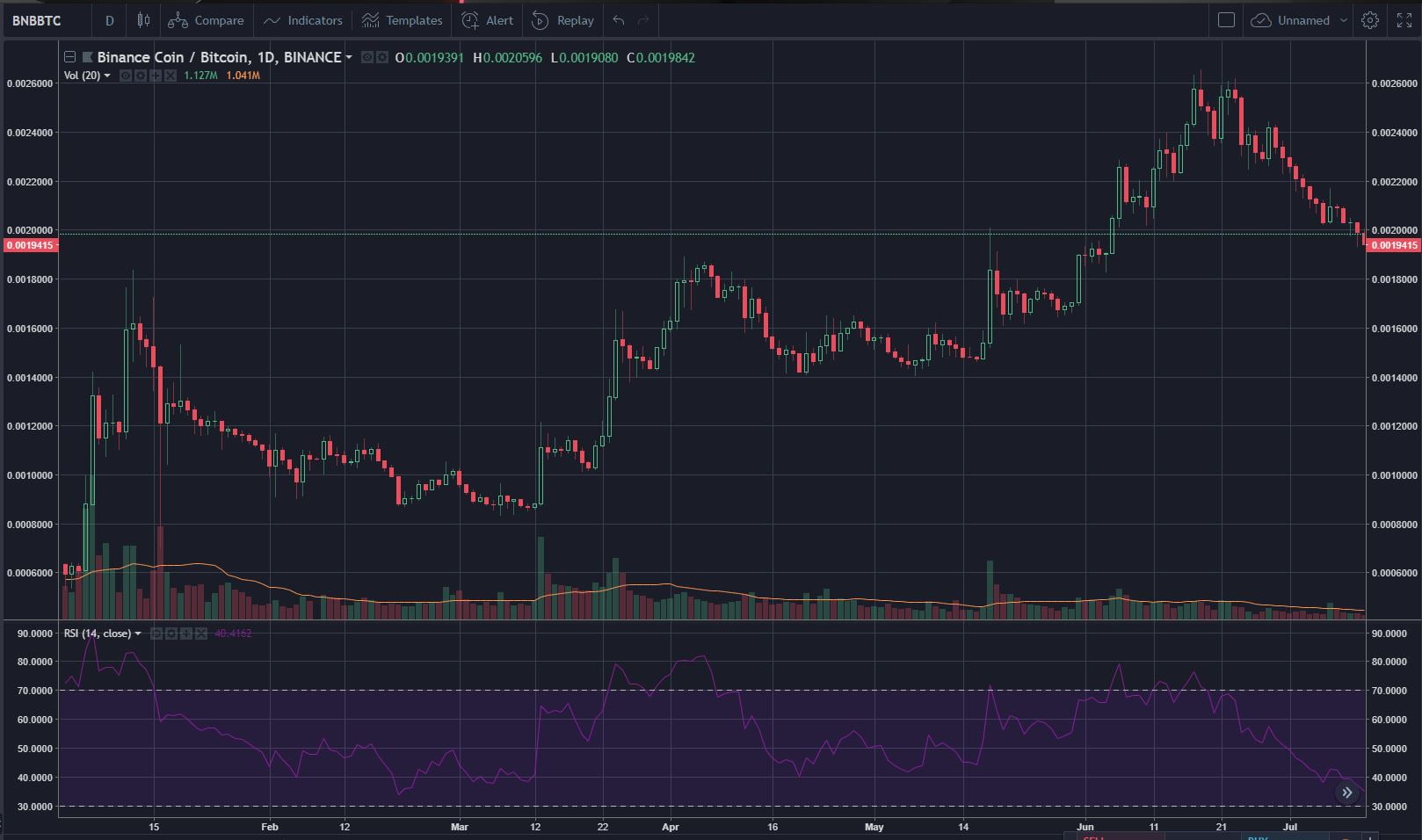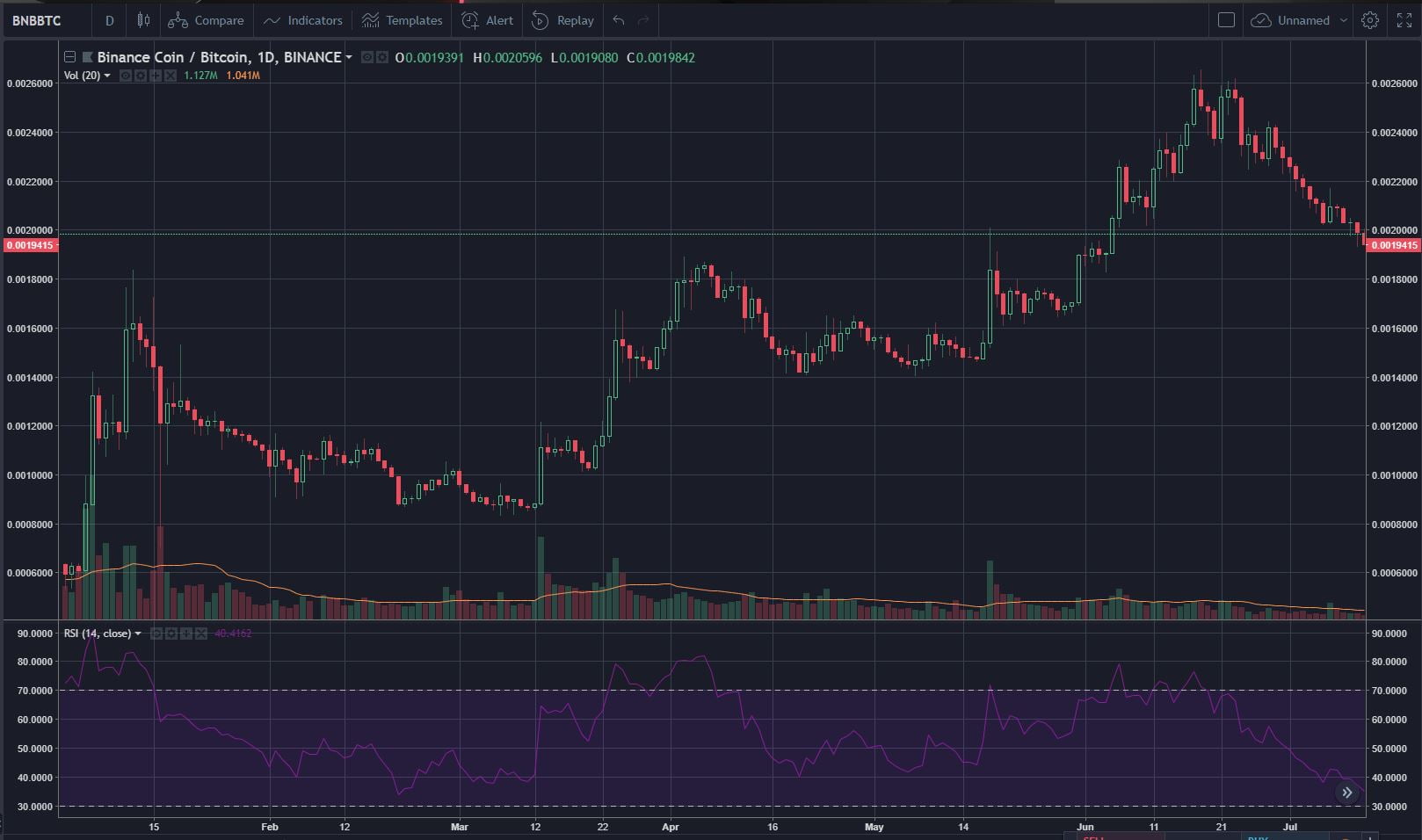 It is likely that price action following the burn will be moving upwards, rather than downwards, as the coin burns have historically been bullish for the Binance Coin.
Featured image from Shutterstock.