The cryptocurrency market has dropped by over 70% since the start of the year, but the world's largest crypto exchange is still expected to rake in a hefty profit.
Changpeng Zhao: Binance Has Ten Million Users
The first half of 2018 hasn't been kind to the cryptocurrency market, with the collective value of all cryptocurrencies seeing a 70% decline. Some have even gone on to say that investors are leaving the industry en-masse, but for Binance, that does not seem to be the case.
Changpeng Zhao, CEO of the world's largest exchange, told Bloomberg that he expects Binance to make a minimum of $500 million in profit in 2018 alone. With the best-case scenario resulting in a cool $1 billion in annual profits.
This isn't a fruitless prediction, with the trading platform accruing $300 million in revenue in the past six months. This substantial revenue figure is a result of Binance's rapidly budding user base, along with near-consistent volume levels.
According to Zhao, his company has now supported over ten million customers, generating an average of $1.5 billion in trade volume each and every day. To give the user base figure a bit of perspective, Binance only had two million users at the start of 2017.
These growing figures show how Binance has not only survived but thrived in an otherwise stormy cryptocurrency market.
Binance's Expansion Plans
Many forget that the crypto exchange is only one year old, kickstarting its business through a $15 million ICO last July. The company's youth only makes its staggering growth statistics even more impressive.
Binance has recently announced a series of expansion plans, in an attempt to further secure its spot as the premier cryptocurrency exchange.  In March, Binance thought it best to open up offices in Malta due to mounting regulatory pressure from Asian governments. Upon the firm's announcement, Maltese governmental employees immediately issued statements on social media to welcome the exchange with wide open arms.
Welcome to #Malta ?? @binance. We aim to be the global trailblazers in the regulation of blockchain-based businesses and the jurisdiction of quality and choice for world class fintech companies -JM @SilvioSchembri https://t.co/3qtAQjOpuQ

— Joseph Muscat (@JosephMuscat_JM) March 23, 2018
The exchange's executives reasoned that operations in Malta would help the exchange secure the proper licensing for fiat to cryptocurrency transfers, which is a long time coming for the exchange.
The move to Malta has already been proven as a success, with Binance Uganda, the first fiat to crypto portal, opening late last month. The company has made it clear that this is just the beginning, reiterating its plans to secure banking licenses on a global scale.
BNB/BTC Performance
Binance has become a hot topic in cryptocurrency circles due to its rising success, with growth culminating in the near quadrupling of the satoshi value of the exchange's in-house crypto BNB.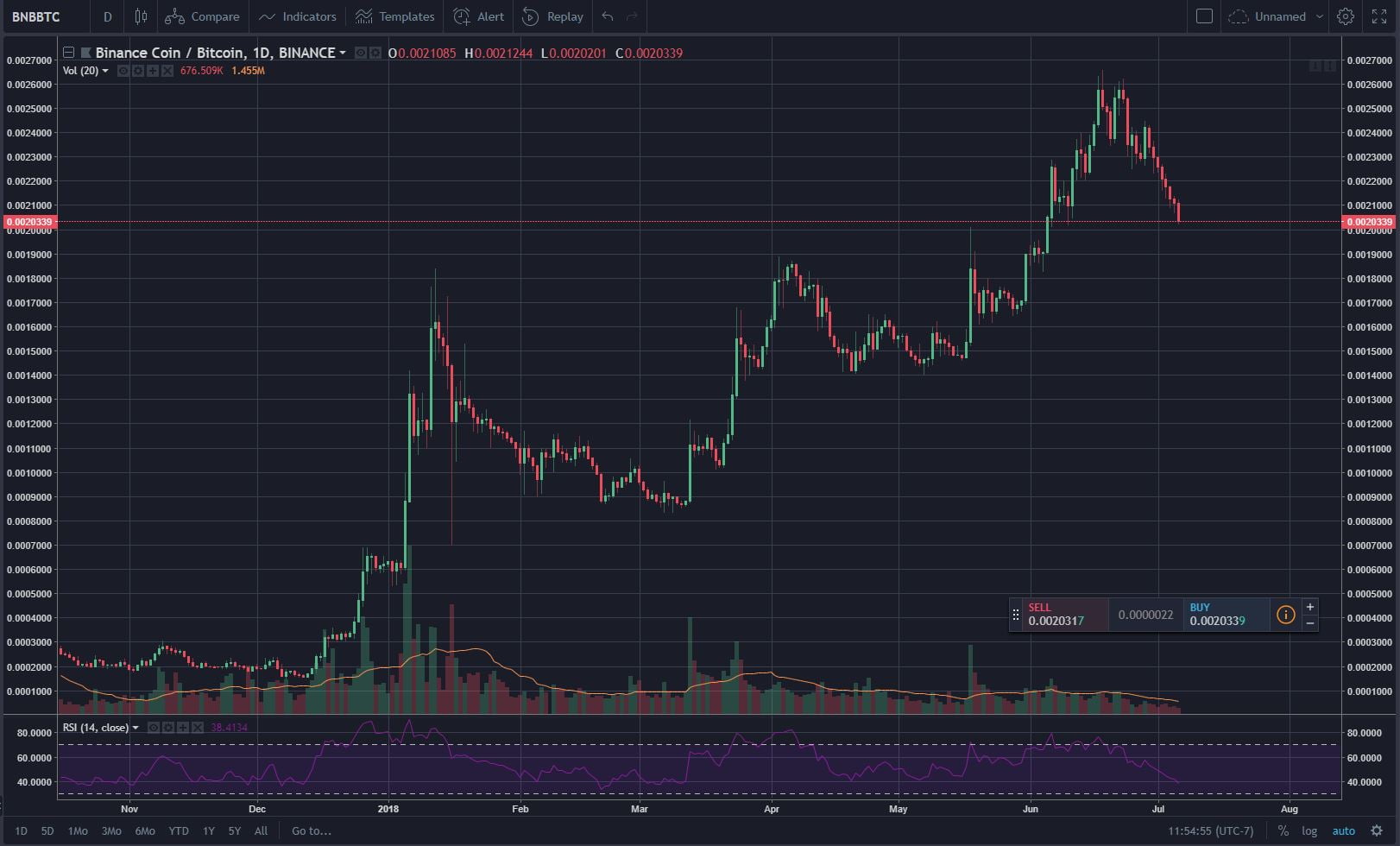 BNB's performance surprised many, as it was one of the only cryptocurrencies to grow substantially against relative Bitcoin value in this bearish trend. This growth may indicate that investors see even more potential in the platform, which is now the 17th largest cryptocurrency by market capitalization.
Many expect the continued success of the exchange, whether it be due to the strong leadership team or the ambitious plans Binance has set in place.
Featured Image from Shutterstock