Coinsquare, a little-known Canadian crypto exchange, is entering the European market to help businesses in the flowering industry with fiat pairs, including Ripple-to-fiat.
Europe Meets Coinsquare
To be frank, the cryptocurrency market hasn't had the best start to 2018, with the collective value of all crypto assets declining by a staggering 75%. However, this downtrend has not perturbed Coinsquare, one of Canada's most popular exchanges, as the startup still intends to move forward with its plan to expand into new regions.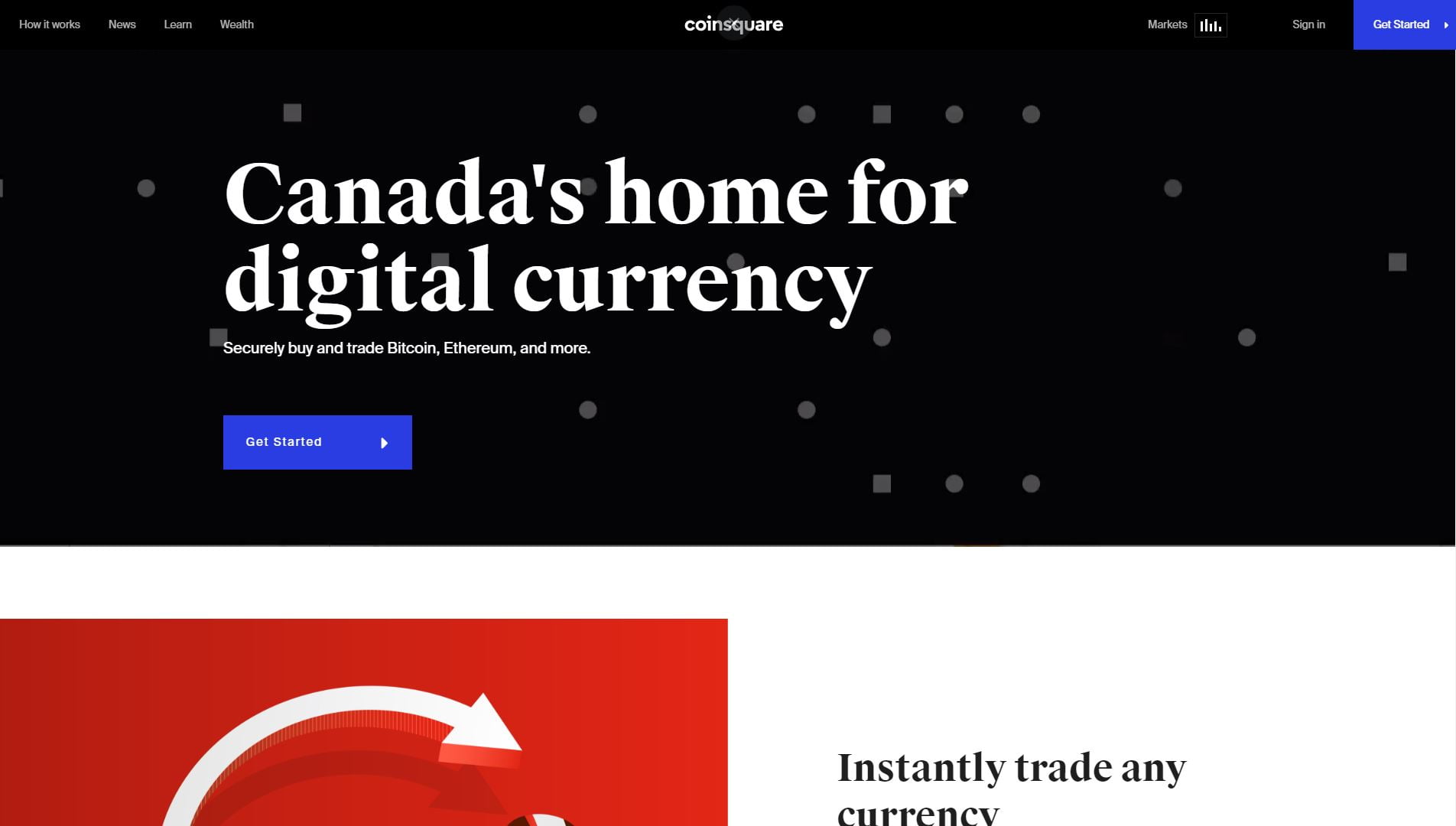 On Thursday, Coinsquare issued a press release, which revealed that it would be going forward with its move to enter Europe by Q4 0f 2018.  As per the release, the Canadian startup intends to offer all of Europe with the whole kit and caboodle, including support for the trading of Bitcoin, Bitcoin Cash, Ethereum, Litecoin, XRP, Dogecoin, and Dash, along with "the safety and security that the trading platform has become known for in Canada." Thomas Jankowski, the chief digital and growth officer of the exchange, commented on this expansion plan, noting:
"Cryptocurrency investors globally want a platform they can trust. Coinsquare is a regulated, fully-compliant trading platform and we're thrilled to offer the European market the same secure and intuitive interface that we offer to Canadians."
Many saw this move as a long time coming, as the Toronto-based exchange, which was founded in 2014, alluded to the fact that the U.S. and European markets were on its radar in the past. Expressing his excitement for this foray and the vision for his brainchild, Coinsquare CEO Cole Diamond, stated:
"Entering on a massive market like the EU is an exciting step closer to Coinsquare's vision of becoming a global 21st century financial institution," said Cole Diamond, CEO of Coinsquare. "Already the premier cryptocurrency exchange in Canada, we are careful in how we expand internationally to ensure we can offer the same high quality, secure service in every country we operate."
Coinsquare's Unbridled Drive For Adoption, Growth, And Innovation.
The firm's move into the European market comes only one month after the firm's foray into Japan, which was seen as an ambitious move by many.  As per a NewsBTC report, this move into the heavily-contested Japanese market will see Coinsquare join hands with DLTa21, a so-called "global blockchain investment bank." In this specific expansion, DLTa21 will work with local regulators, while the Canadian exchange will provide the infrastructure for the collaborative effort.
While the aforementioned moves are ambitious in and of themselves, some fear that the firm's support for XRP-to-fiat will put Coinsquare into hot water with regulators. As you are likely aware, the regulatory status of XRP, the native asset of the Ripple ecosystem, is still up for debate, with some noting that it is a security, while others see it as just another crypto asset. Although no conclusions have been pinned down as of yet, there are some that believe XRP should be subject to regulatory scrutiny as the inherent nature of the asset may scream that XRP is a security.
Regulatory worries aside, the firm has still been doing its utmost best to not just survive, but thrive in an otherwise bearish market. The Canadian company recently announced the launch of Coincapital, a fintech-centric fund and investment management service that aims to be complementary to the firm's exchange offering. Additionally, the startup reportedly still has its eyes set on going public on the Toronto Stock Exchange (TSX), planning to raise upwards of $120 million for further expansion plans in the process. But only time will tell whether Coinsquare's aggressive plans will yield positive returns.
Featured Image From Shutterstock