At the time of writing, the U.S. 2020 election still hangs on a knife-edge, with either candidate still in the running to win.
According to the BBC, Biden is ahead, but counting in Georgia, North Carolina, Pennsylvania, Arizona, Nevada, and Alaska has yet to close.
"Mr Biden has 243 Electoral College votes, giving him the edge in the race to accumulate the 270 needed to win the White House. Mr Trump has 214."
As it stands, Trump still has a fighting chance to retain his presidency for a second term.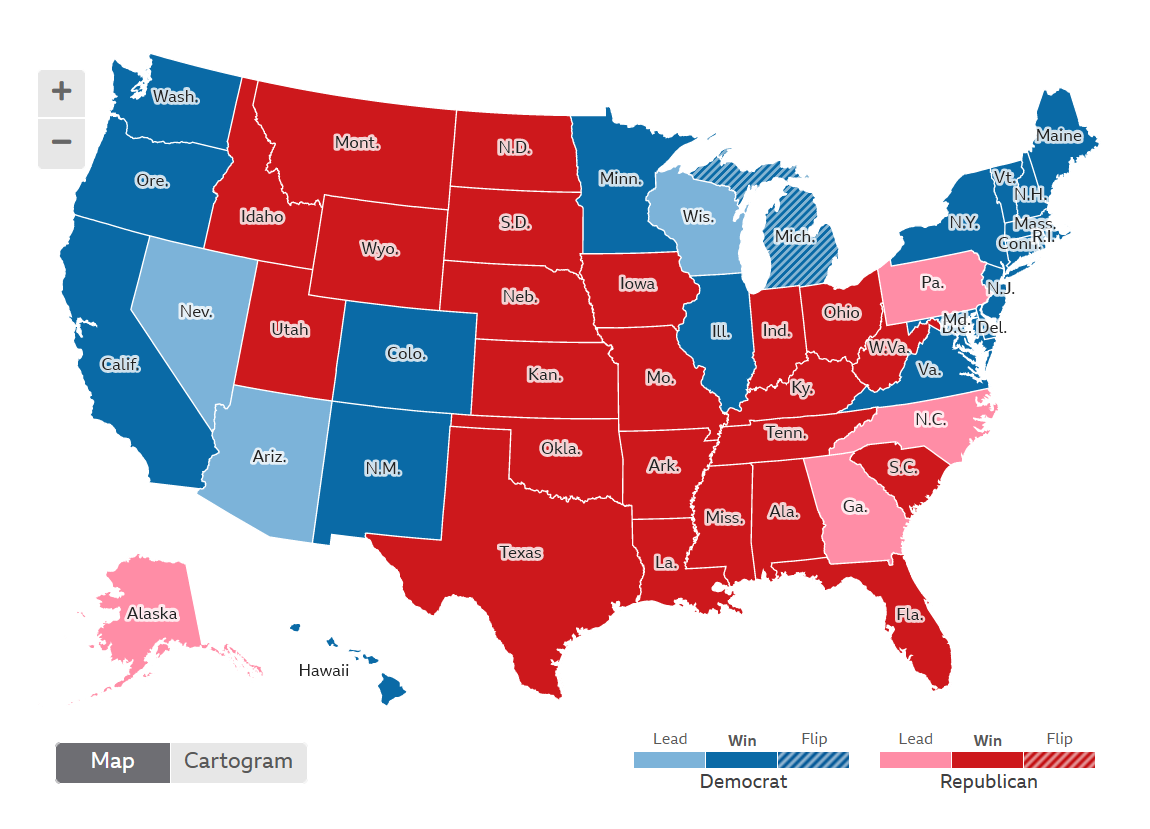 Source: bbc.co.uk
But, despite the on-going count in several states, both parties have already set in motion legal challenges. Meaning, the final result will be contested no matter who is the declared winner.
With that, flaws in the current voting system are coming to light. Some would argue that blockchain-based voting systems offer a solution. The question is, are people ready for it?
The problem with our situation right now is we have an election counting system from the 18th century but a communication system from the 21st century.

— Aaron Levie (@levie) November 5, 2020
Blockchain-Based Voting Would Put an End to Contested Elections
The main qualities of a blockchain-based voting system, namely transparency and tamper resistance, mesh well with what a voting system should be.
All the same, actual instances of blockchain voting are thin on the ground. According to the Blockchain Council, Sierra Leone was the first country to do so, while Russia ran a pilot for the Moscow City Election Commission.
The reasons why blockchain voting hasn't caught on are numerous. But perhaps the biggest stumbling block comes down to fears of large scale fraud or hacking.
However, based on the likelihood of a legal challenge to the U.S. election result, the need for change has never been clearer.
Charles Hoskinson Shares His Thoughts
IOHK CEO Charles Hoskison chimed in on the matter, saying the current voting system is in need of an overhaul.
"My key takeaway is, regardless of where you sit politically, I think we can all agree on something, our voting system sucks. Absolutely sucks, every dimension and aspect of the system is pretty f*cked up. From how we count votes to how we issue votes, the fact that we knew we were walking into legal challenges months ago and it was completely unavoidable."
Hoskinson laid out the implications of a broken system by saying the government has no legitimacy if there are question marks over the election process.
What's more, the U.S. two-party system suppresses alternative views. Hoskinson believes a preferential voting system would encourage alternative politics.
"That's where you say, ok, instead of voting for one candidate for one race, what you do is order them. Which is your most favorite, which is your second most favorite, your third most favorite, and so forth, This one change would dramatically increase the level of ballot participation and quantity of third party candidates getting meaningful percentages of votes."
All of these problems need fixing. What's ironic is the technology to fix this exists now. Hoskinson points out that the Cardano chain offers end-to-end verifiability, identity authentication, and online election voting.
"This is something we as a nation have to move towards. It's about time we move beyond this. And the systems we build are far, far more secure than the legacy voting systems that exist."
Despite the on-going political uncertainty, the number one cryptocurrency, Bitcoin, appears unphased. This is a positive sign for the crypto industry as a whole.
Today, Bitcoin is up 7% to $ 14.6k.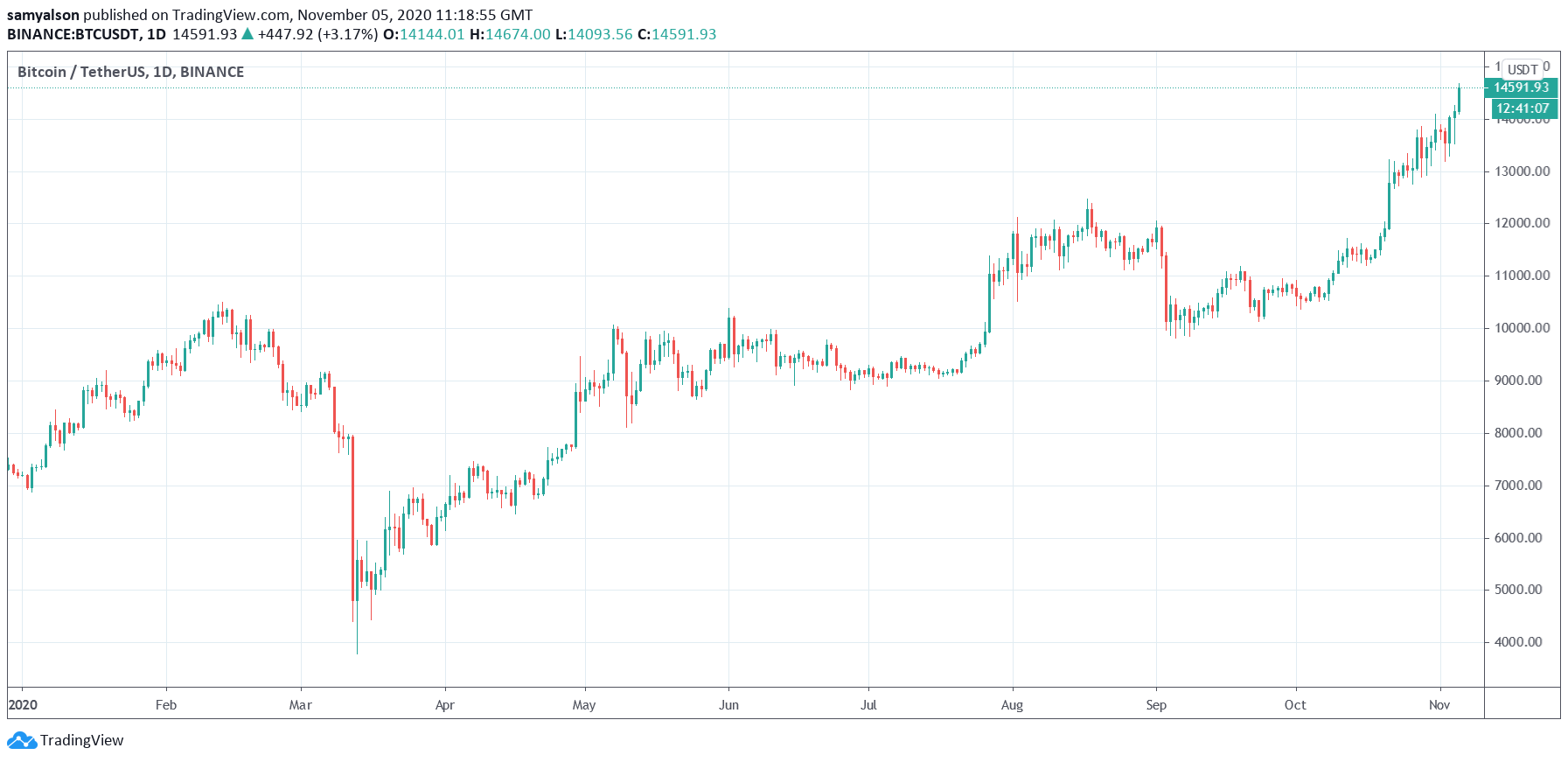 Source: BTCISDT on TradingView.com