Bitmain, the world's largest crypto mining equipment manufacturer, has filed for an initial public offering (IPO) with the Hong Kong Stock Exchange (HKSE) after recording staggering year-on-year growth. In 2017, the Chinese firm brought $2.5 billion in revenues and in the first half of this year, the revenue reached $2 billion. Ideally, Bitmain should appeal to investors as the most lucrative public company in the crypto market. But, is it?
Bitmain Q2 Sees a Drop in Revenue
The Bitmain IPO prospectus reveals that the company saw a drop in revenues made during the second quarter of 2o18. Bitmain, however, preferred to blend a better-looking Q1 revenue to hide the flaws of a weak Q2. If the combined income of H1 2018 was $2.8 billion, then Q2 contributed only $800 million to it. The rest of it was Q1, an impressive quarter which came to save the day for an unimpressive Q2, which also saw a $400 million revenue loss.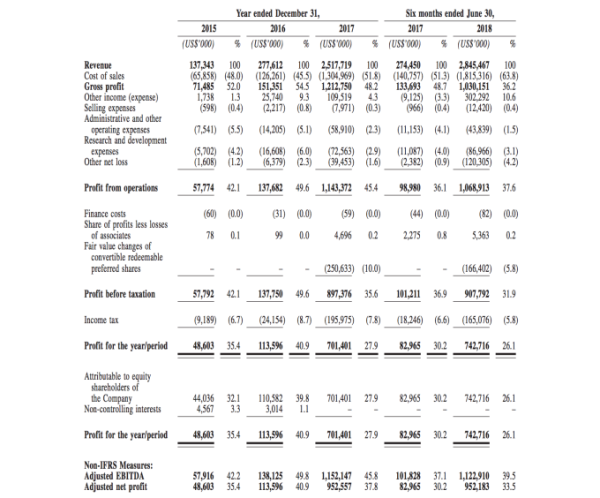 The readings above also indicate the gross margin numbers of Bitmain. Gross margin percentage is calculated by finding a difference between the company's cost of operations total sales revenue and its cost of goods sold (COGS) and by dividing the result by total sales revenue. In the case of Bitmain, the gross revenue percentage in H1 2018 was 36 percent, dropped from 47 percent in 2017 and 54 percent in 2016.
Misreading Demand for Mining Chips
Bitmain cost of sales increased during the first half of 2018 compared to the previous years, indicating that the company overestimated the demand for its crypto mining rigs. Its inventory took a hike towards $1 billion, which explains the struggle of the company in mid-2018 and why the second quarter didn't perform as good as its predecessor.
Public equity investors will likely explore some of these flaws before deciding on the viability of the investment in Bitmain. With the company's 90 percent revenue coming from manufacturing mining chips, the business model – undoubtedly – is subjected to the cryptocurrency market conditions, which remain volatile. Nvidia, a graphics card manufacturing giant, had already announced to discontinue its mining chip manufacturing after witnessing a notable decline in its crypto-based services.
Bitmain is seemingly trying to brush aside these concerns, and avoiding to provide Hong Kong regulators and public investors a full picture. Nevertheless, the company has business expansion plans to look forward to, including the opening of three crypto mining farms in the US. It is clear Bitmain is diversifying its business services by not only focusing on mining chips manufacturing.
The unpredictable trend of the crypto sector could pose a severe challenge for Bitmain in attracting equity investors. The company is expected to provide some clarity on its business model if it looks for a smooth transition from private to public.