The price of Luna Classic (LUNC) soared on Monday after Binance announced the introduction of new perpetual contracts for the currency.
The action demonstrates continued support for LUNC following the launch of Terra 2.0, which included the airdrop of the new LUNA last week. LUNC has increased by nearly 90% in the previous 24 hours, and now trades for $0.000150 on average.
Binance To Issue BUSD-margined 1000 LUNA Classic
However, after the initial debut, the new Terra costs dropped by more than 60%. Meanwhile, days after the devastating fall, LUNA Classic (LUNC) prices exhibited some green indicators.
Many crypto exchange platforms and service providers have endorsed the Terra LUNA airdrop. Binance, the world's largest cryptocurrency exchange, has announced the addition of the new LUNA token to its platform.
Related reading | Bitcoin On-Chain Activity Throttled After LUNA Collapse
However, the announcement stated that it will be placed in the "innovation zone." Binance stated that based on the suggested ratio, it will issue the Terra 2.0 (LUNA) to all entitled LUNC or USTC holders. The token's deposits and withdrawals, however, will begin on May 31, 2022, at 05:30 a.m. (UTC).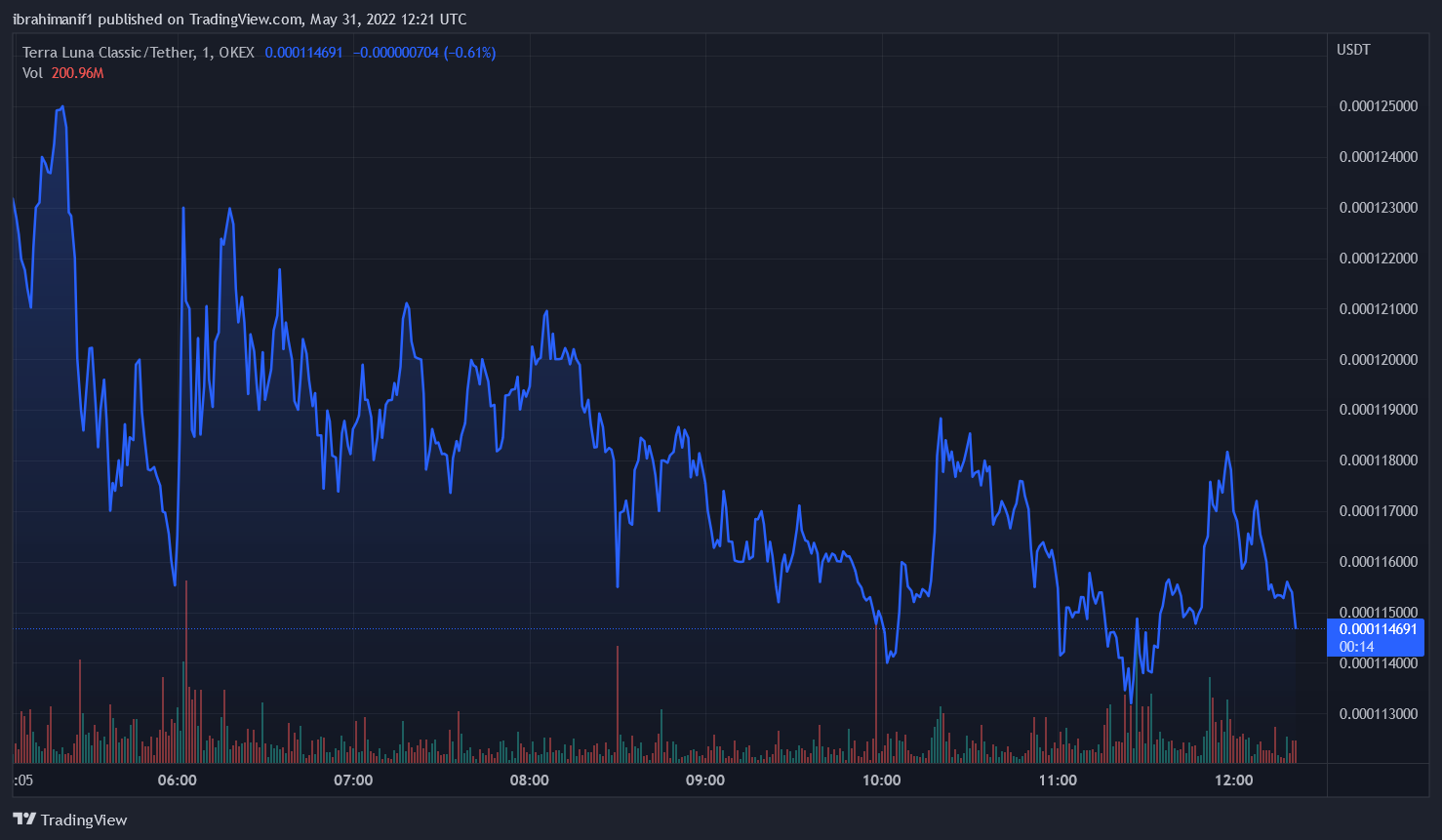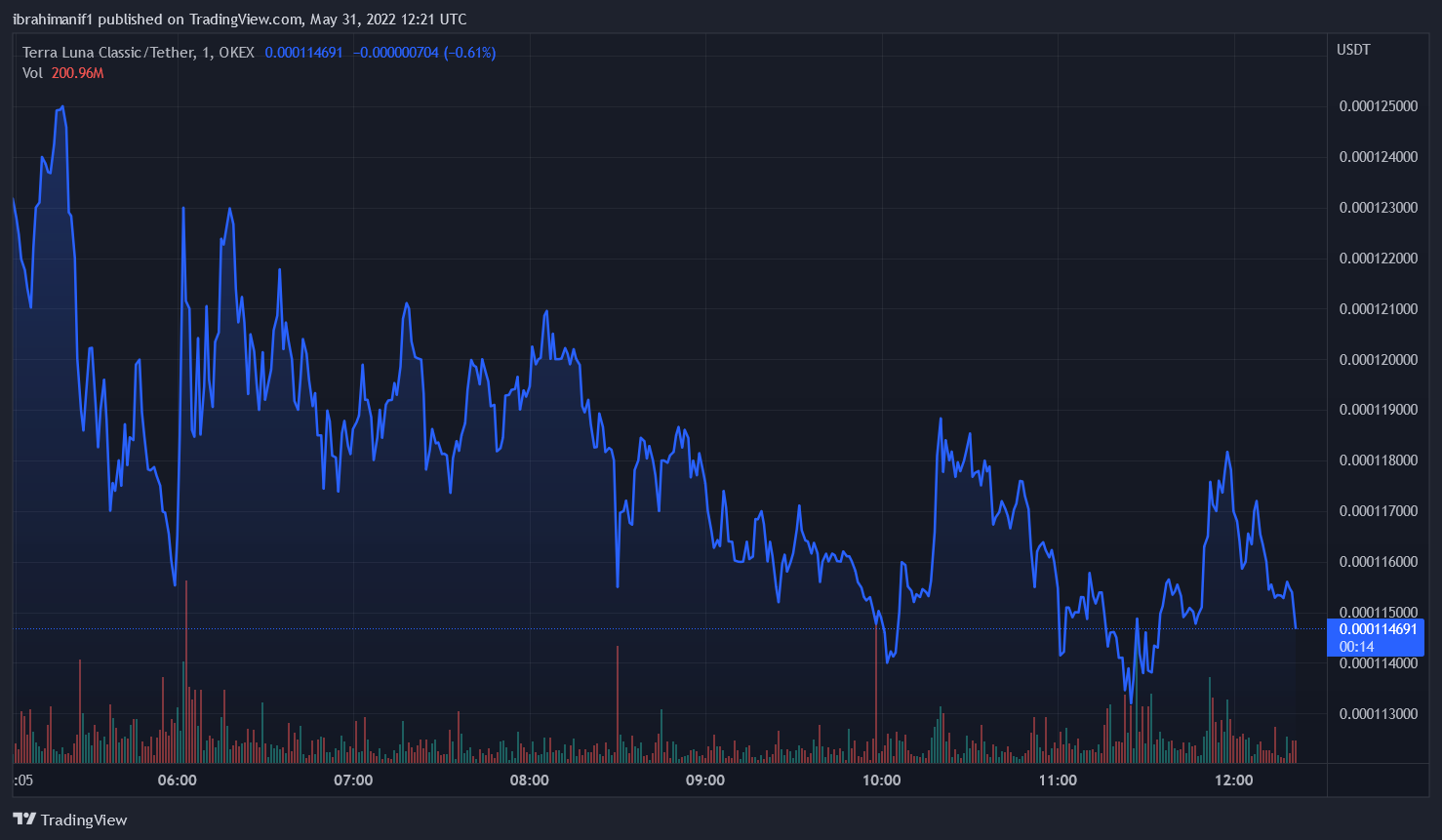 Binace LUNC/USD consolidating after near-zero fall. Source: TradingView
Binance futures has announced that the BUSD-margined 1000LUNC perpetual contracts will be available with up to 20x leverage. The decisions will be made at 02:45 a.m. tomorrow, May 31, 2022. (UTC).
The 24-hour trading volume of the LUNC cryptocurrency, whose price plummeted to zero, increased by almost 185 percent. Its total value is $256 million.
The classic, on the other hand, has a market capitalization of roughly $990 million. Meanwhile, South Korean authorities are scouring the globe for clues as to what caused the historic fall. The role of cryptocurrency exchanges in the crash is also being considered.
13% Rise For New Terra
TerraClassicUSD, Terra's stablecoin, has also seen a 20% increase in the meantime. The token is currently trading at $0.0328.
Meanwhile, the Terra 2.0's price has finally risen after a period of decline. In the last 24 hours, the token has increased by more than 13%. After falling from a high of $17, LUNA is now trading at an average price of $6.6.
Related reading | LUNA 2.0 Suffers Significant Price Correction Hours After Launch
Featured image from Flickr, and the price chart from Tradingview