Every ICO contributor is aware that the most popular questions from crypto-enthusiast on Telegram channels and other social media, are not "Why have you decided to start this ICO project" or "What was your motivation to create this project?", but a precise, like Tether's price, question "When exchange?". Sometimes, this question is asked 2 seconds after joining project's Telegram channel.
Below, I have analyzed ICO projects, that have finished their crowd sales in March – June 2018, and to answer the question "when do popular ICOs get listed?". This will save time for everyone interested and will give an overview of how it is going with the exchanges in crypto industry.
The data was collected from ICOdrops.com. This website is well known for its strict criteria when picking the quality projects for compiling its own rating. As they declare, "with us it's impossible to miss the next great ICO". Undoubtedly, ICOdrops.com is trustworthy.
Only completed ICOs (in the period of March 1 – June 30, 2018), with a known fundraising amount, have been considered. There are 102 such projects, that have raised $2.52 billion in total during the past 4 months, on average $24 million per each ICO. That's impressive, right?
Well, what is the situation with the exchange listings on the best industry exchanges? To simplify the task, I would have chosen the following selection criteria:
–       Open information about how much the project raised.
–       The token is listed on CoinMarketCap;
These 102 projects are distributed as follows:
March: 17 out of 28 ICOs listed on CoinMarketCap;
April: 10 out of 17 ICOs listed on CoinMarketCap;
May: 13 out of 34 ICOs listed on CoinMarketCap;
June: 2 out of 23 ICOs listed on CoinMarketCap.
A total of 42 ICOs (out of 102), or 41%, have been added to CoinMarketCap. About 40% of March ICOs haven't been listed yet on any exchange and their listing future is still obscure. One should remember that this is related to ICOs added to one of the strictest industry rankings. If all ICOs had been considered, the situation would have been even worse.
When Binance?

This question has become the synonym of "when exchange" question. It is being asked with the respective Telegram stickers widely used.
So, what do you think? How many projects (out of 102 picked), with lots of them reaching the Hard Cap and being awarded a "Very High" or "High" rating by ICOdrops, have been listed on Binance?
The answer is "ONE". Only 1 project, which is less than 1%. This number makes you think and analyze more details about listings on Binance.
Starting from March, Binance has listed 14 ICOs, with 13 of them completed their crowdsales during October 2017 – February 2018. The average amount of funds raised hits $29 million. The average waiting time for each ICO to be listed on Binance is 124 days.
What about OKEx?
Judging by the daily trade volume, OK-Ex is Binance's key competitor, that takes either the 1st or the 2nd place in the ranking.
Things are going slightly better with the OKEx. It has listed 3 ICOs (3%) out of 102, with the average waiting time of 50 days (for the projects, that have completed their crowdsales during October 2017 – June 2018).
Huobi, Bitfinex, Upbit, Bithumb, Bittrex
None of 102 projects that have completed their ICOs in March-June 2018 have been listed on these exchanges: Huobi, Bitfinex, Upbit, Bithumb, Bittrex.
As mentioned above, these are the best projects selected by the popular ICODrops rating. If all ongoing ICOs are considered, the statistics would have been really scaring.
There is an increasing trend for listing complexity from month to month, regardless of the exchange. In other words – it gets harder and harder.
Conclusions and predictions
The exchange listing has appeared to be a not so trivial task in current crypto realities. There are thousands of projects that want to get listed on the top exchanges, however the existing bottleneck is really narrow.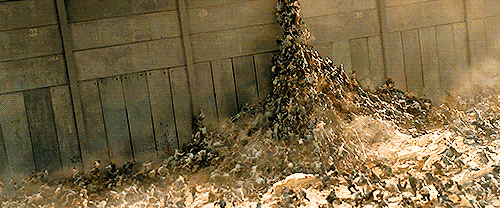 The Binance listing attempt
You are welcome to make your own conclusions 😉
Bonus for readers
I bet you are curious to know about the progress of all 42 ICOs (out of 102) that have been listed on the popular exchanges, in order to get an impression of the current market situation.
As of July 1, tokens price has decreased by 10% (in USD), with maximum loss -94% for two ICOs, if compared to ICO price. If the progress is tracked since June 1, the results are even more shocking. In June, the average loss in price is -50% for 42 ICOs, with maximum -85% for one ICO.
These are the existing market trends and facts, though I'm not sharing any forecasts …  😉
Author : Konstantin Boyko-Romanovsky  -- The Founder of The Abyss